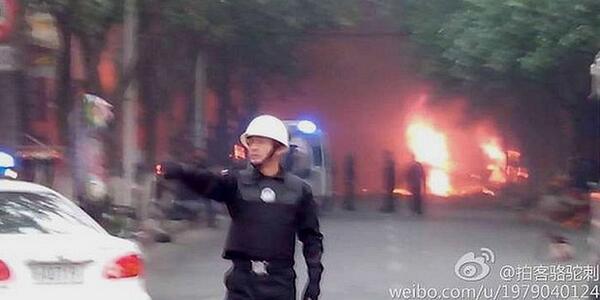 Al-Qaeda linked Uighur Muslims used truck bombs to kill 31 people in China's Xinjiang region today.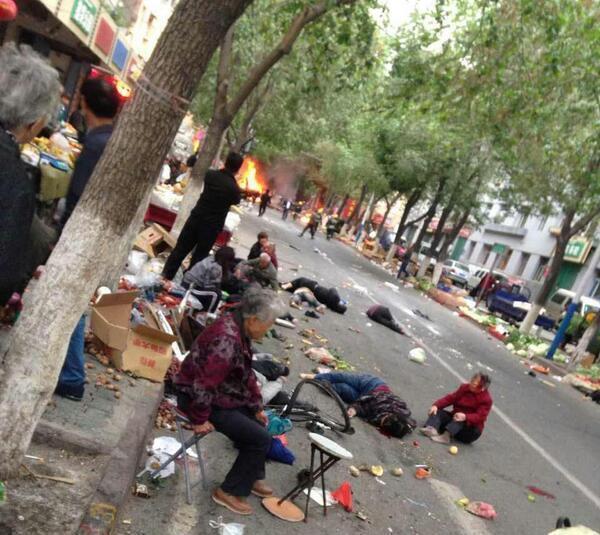 Initial reports have more than 90 injured. The death toll is likely to rise. Uighur Muslims are seeking to "overthrow Chinese rule in the region."
The funny thing about this? A Uighur Muslim advocacy group is funded by our government via the National Endowment for Democracy.
What's funnier? The L.A. Times reported that Obama wanted Al-Qaeda linked Uighur Muslims who were being held at Guantanamo Bay to be released to live in America. How's that for foreign policy expertise?
If you don't recall, Time Magazine reported that the Al-Qaeda linked group committed a "mass-terrorism spree in a southwestern Chinese city that killed at least 29 people was carried out by assailants from the northwestern region of Xinjiang, which is home to the Uighur ethnic minority, according to China's official news service, Xinhua. Knife-wielding attackers, dressed in black clothes, stormed the railway station of provincial capital Kunming shortly after 9 p.m. on March 1, slaughtering those who could not flee fast enough. More than 130 were also wounded."
Seriously? What's up with our government funding known terror groups, and what's with Obama advocating that members of these groups come live in the USA? Sadly, you'll find many left leaning news organizations sticking up for the Al-Qaeda linked Uighur Muslims. It's almost as if they want them here in America, only to commit bombings & knife attacks like they are in China. If Al-Qaeda linked groups in China are trying to overthrow their government, who's to say they won't try it here.
RIP to the innocent victims of today's attacks. Let's hope it doesn't happen in America anytime soon.
This story is developing.
To research it further see:
U.S. plans to accept several Chinese Muslims from Guantanamo
Deadly Terrorist Attack in Southwestern China Blamed on Separatist Muslim Uighurs
National Endowment for Democracy support for Uyghur Human Rights
Dozens dead in knife attack at China train station