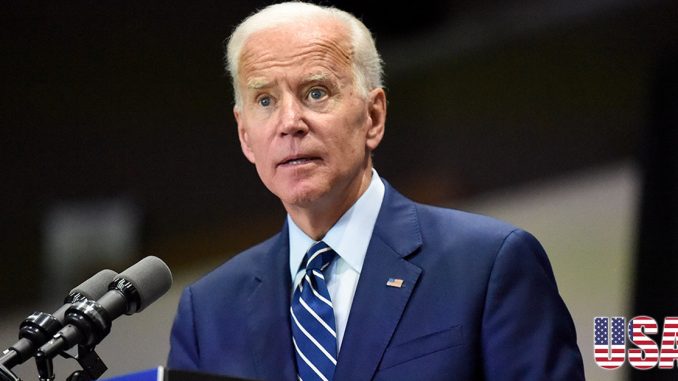 After months of speculation, President Joe Biden's White House and reelection campaign appeared ready for House Speaker Kevin McCarthy's (R-CA) announcement he is initiating an impeachment inquiry into Biden and the president's family.
But McCarthy has been criticized by Republicans for an apparent lack of strategy as he and the House GOP embark on what promises to be a complicated process before next year's election.
Former President Bill Clinton impeachment manager Bob Barr underscored that an impeachment inquiry into Biden and his family's business dealings is "legitimate," but the onetime federal prosecutor and Georgia representative raised concerns regarding McCarthy's strategy amid the prospect of a federal government shutdown.
"You don't want to move forward with an impeachment inquiry if it's going to cost you the majority," Barr told the Washington Examiner. "That would be absurd. That would be irresponsible. I hope they don't do that. "
"With members of that narrow majority taking away virtually any flexibility that he needs, it does make you wonder why one would want the job," he said. "He's a tremendous public servant. More power to him. I'm glad he's doing it, but some of his members are making it needlessly more difficult for him."
RELATED: FEMA Money Should Go to Disaster-Stricken Americans, Not Illegal Aliens
Republican strategist John Feehery disagreed, contending an impeachment inquiry will encourage "media scrutiny" of the corruption allegations that have been made against Biden, which should put downward pressure on the president's polling.
"I don't think any Republican will lose his/her election over voting for a Biden impeachment," Feehery said. "Biden is simply not that popular."
Biden's average approval-disapproval rating is net negative 12 percentage points, 42% to 54%, according to RealClearPolitics. A CNN poll last week found that more than three-fifths of the survey's adult respondents consider Joe Biden to have had at least "some" involvement in his son Hunter's business dealings when he was vice president, with 18% saying his actions were unethical but not illegal. Another 38% told pollsters they do not think Biden was involved, with 1% saying the president was involved but that he did not do anything wrong. On a separate question, 55% said they believed Biden has acted inappropriately related to the investigation into his son, while, for 44%, he has acted appropriately.
But regardless of Biden's approval ratings and the CNN poll, Republicans only have less than a point advantage in average generic congressional ballot surveys, 44.4% to 43.8%.
"It will hurt the GOP. Voters in swing districts are not enthusiastic about Biden, but they are leery of impeaching him," former Republican staffer John Pitney said. "McCarthy's deal with the Republican Right left him with no good choices."
"His plight reminds me of the Kobayashi Maru — the Star Trek training simulation that Starfleet cadets could not possibly win," the Claremont McKenna College politics professor added. "In his youth, Captain Kirk beat the system by hacking the software. That option is not available to the speaker."
RELATED: Organized Shoplifting Is $100B Problem, Here's How To Solve It!
Moments before McCarthy's impeachment inquiry press conference, the White House published a statement from Biden, who had no public events Tuesday and whose aides announced a "lid" at 2:20 p.m., about poverty, particularly childhood poverty, citing government data.
But White House congressional oversight and investigations spokesman Ian Sams was proactively responding to reporting Tuesday morning that McCarthy was poised to tell House Republicans this week that an impeachment inquiry into Biden was the "logical next step."
"House Republicans have been investigating the President for 9 months, and they've turned up no evidence of wrongdoing," Sams wrote on social media. "His own GOP members have said so. He vowed to hold a vote to open impeachment, now he flip flopped because he doesn't have support. Extreme politics at its worst"
Sams's posts were amplified by White House communications director Ben LaBolt despite LaBolt team's attempts, best demonstrated by press secretary Karine Jean-Pierre, to distance themselves from House Republicans' oversight and investigations, with Sams being responsible for reacting from the Office of General Counsel.
Biden's campaign connected McCarthy to former President Donald Trump, Biden's likely Republican challenger, before emphasizing the incumbent's reelection message.
"President Biden will remain focused on the issues that matter to everyday Americans — lowering costs, growing the economy, making our communities safe, and protecting Social Security and Medicare — while he tries to bring the country together, not divide us even further," campaign spokesman Ammar Moussa said.
McCarthy's impeachment inquiry press conference preempted Rep. Matt Gaetz's (R-FL) address on the House floor and plans to host a press call Tuesday afternoon after previewing he is prepared to push out the speaker. Despite McCarthy's announcement, Gaetz remained adamant he is "out of compliance" with his agreement with more conservative Republicans for their endorsement of his speakership, including with respect to term limits, a balanced budget amendment, Congress's Jan. 6 security video recordings, and a Hunter Biden subpoena.
RELATED: FEMA Money Should Go to Disaster-Stricken Americans, Not Illegal Aliens
RELATED: Organized Shoplifting Is $100B Problem, Here's How To Solve It!