How despicable can you get? Trump has had nothing but good things to say about former President George H.W. Bush since his passing. Despite all that was said during the bitter 2016 campaign for the Republican nomination, President Trump is being extremely respectful, and those on CNN are attacking him. Sick.
Daily Wire is reporting:
"CNN repeatedly attacked President Donald Trump on Monday for putting politics aside and paying respects to former President George H.W. Bush in a segment that exemplified the network's willingness to criticize the president for ratings and not for his actions.
Trump, despite his clashes with the Bush family, visited Capitol Hill to pay his respects to the 41st president, whose casket was lying in state in the Capitol Rotunda.
Looking forward to being with the Bush Family to pay my respects to President George H.W. Bush.

— Donald J. Trump (@realDonaldTrump) December 3, 2018
CNN used the event to assume the worst of the president and proceeded not to focus on remembering the life of Bush, but instead focus on attacking the president, more specifically, his character.
"He's not one to mend fences too readily," CNN's Jamie Gangel complained. "I think he's doing this because he feels he has to do it and I'm also assuming General Kelly has had a big hand in it."
"I do know from the Bush family that they are very appreciative and think the White House has just bent over backwards, gone to great lengths, been extraordinarily helpful," Gangel continued. "That said, I just can't help but wonder if there was a thought bubble over Donald Trump's head just know, what he was thinking as he stood there."
"I have to imagine he was thinking, 'how much longer do I have to stand here?'" CNN panelist Jeffrey Engel said.
"It's, it's, he had to be there, he did it, um, I think it's interesting he did it because maybe he could have waited till the National Cathedral and then he saluted," Gangel added. "It was somewhat theatrical, uh, in nature, but it's, I, I can't imagine that this is very comfortable for him, these moments and I think it is going to be fascinating to watch the cathedral on Wednesday and how he interacts with these other presidents and how he sits there during these eulogies."
Engel then said that people shouldn't give Trump credit for "not kicking dirt on the grave of a person who just passed away."
"I think we need to be a little bit thoughtful and careful about how we interpret what President Trump is doing here," Engel said. "David Gergen just mentioned we need to give him credit for not tweeting out nasty things about President Bush. I'm concerned that we shouldn't give credit to someone for not kicking dirt on the grave of a person who just passed away."
WATCH:
CNN repeatedly attacks President Trump for putting politics aside and paying his respects to George H.W. Bush.

This is CNN. pic.twitter.com/ZjGnYW2yuR

— Ryan Saavedra (@RealSaavedra) December 4, 2018
This is what Trump tweeted out after Bush passed. Nothing but respect.
Statement from President Donald J. Trump and First Lady Melania Trump on the Passing of Former President George H.W. Bush pic.twitter.com/qxPsp4Ggs7

— Donald J. Trump (@realDonaldTrump) December 1, 2018
….However, out of respect for the Bush Family and former President George H.W. Bush we will wait until after the funeral to have a press conference.

— Donald J. Trump (@realDonaldTrump) December 1, 2018
Trump had a father he revered. He surely knows what the Bush family is going through. CNN is disgusting for attacking Trump's respectful gestures.
Share this if you think CNN owes Trump an apology!
How 95 Year-Old Wheelchair-Bound Bob Dole Honored Fellow WWII Vet Bush Has People Crying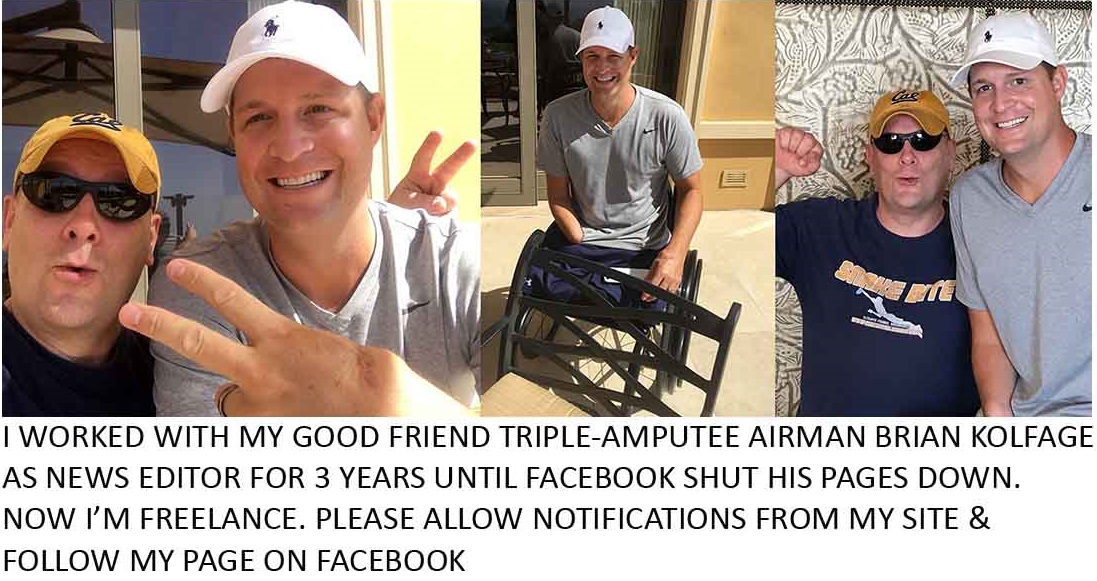 Follow Jeff on Facebook for the latest news! MAGA!