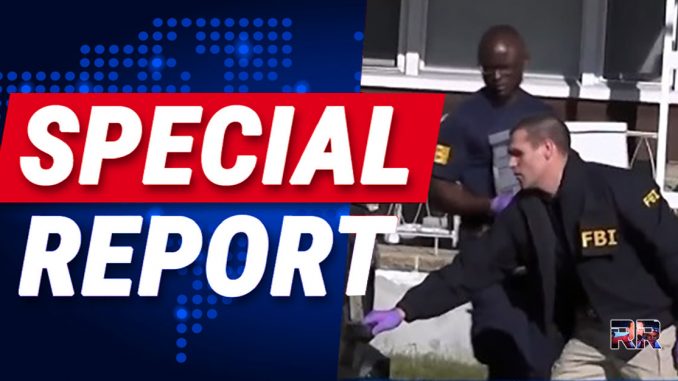 Democrats may have found a new contender for their 2020 nomination.
The Western Journal reported:
"FBI agents raided the home of Atlantic City, New Jersey, Democrat Mayor Frank Gilliam on Monday morning.
NJ.com reported that at least a dozen agents arrived around 8 a.m. Eastern, and agents were seen removing at least 10 boxes from the premises.
FBI agent Jessica Weisman told reporters who had gathered across the street from the home that both FBI and IRS agents participated in the raid.
"We're here in official capacity, executing a search warrant. That's all we can say," Weisman stated.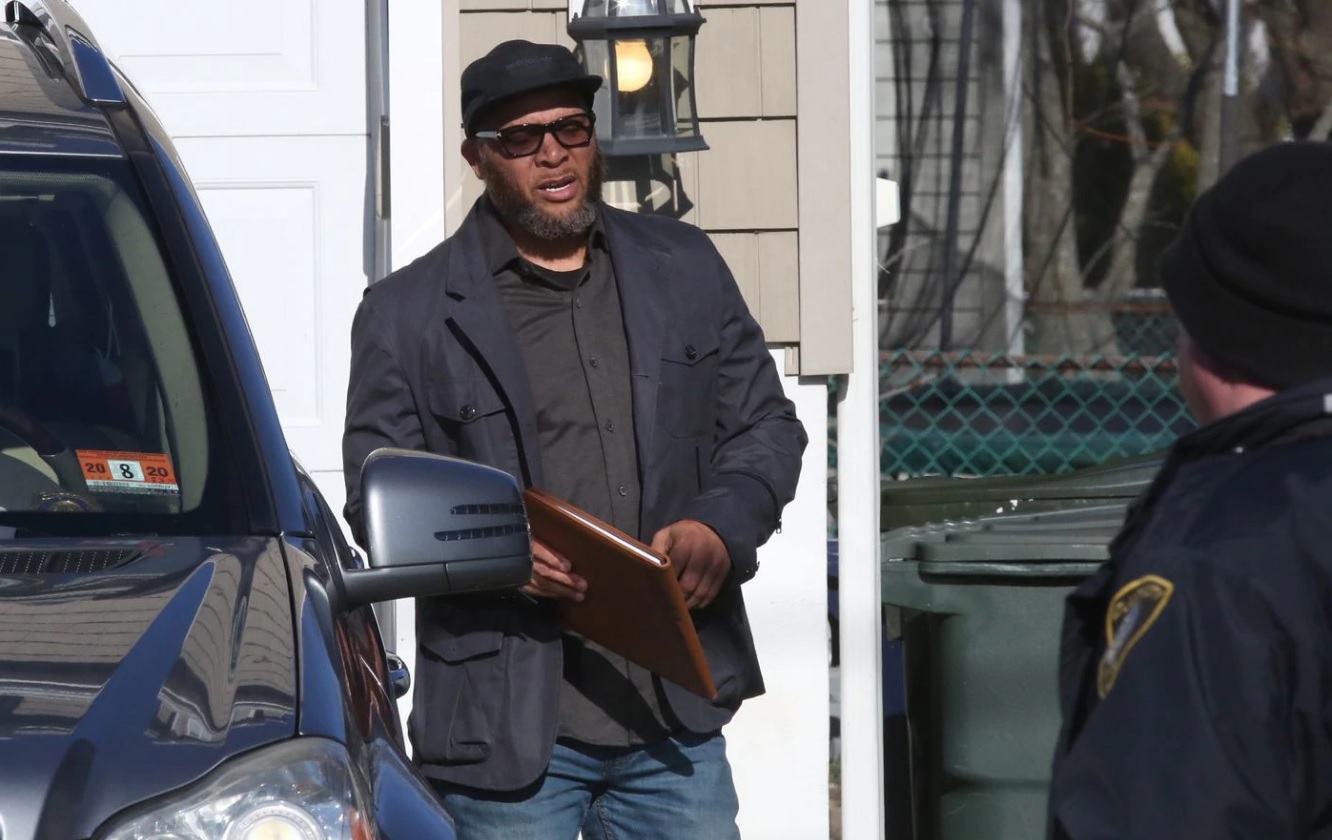 Gilliam, elected in 2017, was also recently served a municipal criminal summons, stemming from a brawl he and Councilman Jeffrey Fauntleroy participated in outside the Golden Nugget Casino on Nov. 11, around 2:30 in the morning.
Feds finished searching Atlantic City Mayor Frank Gilliam's house. Mayor just left without answering questions from media. @NBCPhiladelphia @AtlanticCity911 @brian4NY @CydneyLongNBC10 pic.twitter.com/H9iWHAsHdZ

— Ted Greenberg (@tedgreenbergNBC) December 3, 2018
People involved in the incident have alleged that Gilliam and Fauntleroy assaulted them and chased them with a car.
In the surveillance video below, the two are seen as part of a group of five men and two women.
SQUARING OFF: New video released by New Jersey Office of the Attorney General shows brawl involving Atlantic City Mayor Frank Gilliam, town councilman outside a casino. Video shows woman in black boots trying to hold Gilliam, dressed in gray suit, back. https://t.co/cJX2PTaVa1 pic.twitter.com/DrAqQumNTS

— World News Tonight (@ABCWorldNews) November 30, 2018
ABC News reported that prosecutors have said they will not pursue felony criminal charges, but the case was sent to municipal court where Gilliam will face simple assault and harassment offenses."
Gilliam has many other skeletons coming out, too.
Heavy.com reported:
"Gilliam, a Democrat elected in 2017, has also come under scrutiny after a $10,000 check to the Atlantic City Democratic Committee was deposited into Gilliam's campaign account.
Gilliam, a Democrat, was elected in 2017. Gilliam defeated incumbent Republican Mayor Don Guardian. The New York Times reported that Guardian was a frequent foe of former New Jersey Gov. Chris Christie over his administration's decision to take over the city's finances when it was on the verge of bankruptcy amid mounting casino industry struggles.
During the race, Guardian accused Gilliam and his campaign of voter fraud though that charge was unfounded, The Press of Atlantic City reported.
Gilliam Was Accused of 'Stealing' $10,000 Campaign Check
A criminal complaint was filed against Gilliam earlier this month after he deposited a check made out to the Atlantic City Democratic Committee into his own campaign account, NJ.com reported.
Gilliam said that the check was deposited by mistake.
In April, Superior Court Judge Bernard DeLury dropped the charges, saying there was not "even a scintilla of evidence" of wrongdoing.
Gilliam said he returned the money to the committee.
Councilman George Tibbitt, who ran on a joint ticket with Gilliam, has also accused the mayor of depositing checks addressed to Tibbitt into his own account and has been interviewed by the FBI, The Press of Atlantic City reported.
Gilliam Has a History of Assault Charges
In December 2010, then-Councilman Frank Gilliam allegedly assaulted a man for walking too close to his car, The Press of Atlantic City reported. Gilliam claimed that the man slapped his car which led to an argument that turned physical.
In 1997, a woman that Gilliam was dating was granted a restraining order under the state's Prevention of Domestic Violence Act. The order said that court found "good cause to believe that (the woman's) life, health, and well-being have been and are endangered by (Gilliam's) acts of violence."
FBI Stays Mum on Raid
FBI agent Jessica Weisman addresses media briefly outside Atlantic City Mayor Frank Gilliam's house. FBI and IRS executing a search warrant. pic.twitter.com/PppxfuL3NA

— Amy S. Rosenberg (@amysrosenberg) December 3, 2018
"We can confirm that our agents were executing search warrant at the home of Mayor Frank Gilliam," FBI Newark spokeswoman Doreen Holder told reporters but declined to add any details."
"According to NJ.com, the Atlantic City Democratic Committee voted 27-3 last week on a resolution calling on Gilliam and Fauntleroy to leave their positions, while an investigation is conducted."
Gilliam's staff have said he's not going anywhere, though.
If the FBI is involved, you know it's serious. Another dirty Dem. What do you want to bet he keeps getting elected?
FOX: Obama's FBI Is No More With Resignation Of Key Official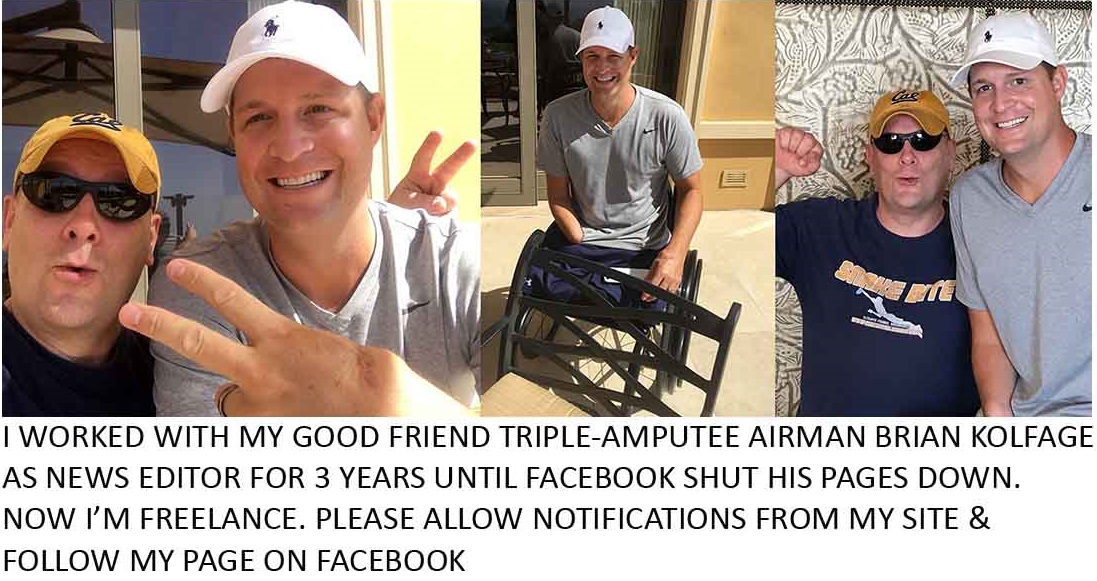 Follow Jeff on Facebook for the latest news! MAGA!