I've worked with wounded veterans like triple-amputee Airman Brian Kolfage for years and it always pisses me off when I see news like this. Stealing from a veterans charity is the same as stealing from vets.
Via Fox News:
"The former director of a veterans charity organization was convicted Thursday of stealing money from the nonprofit for personal expenses including jewelry, shopping, and business ventures, according to court documents.
Patricia Driscoll, 40, a former girlfriend of NASCAR driver Kurt Busch, was found guilty of wire fraud, tax evasion, and first-degree fraud, the U.S. Department of Justice said in a news release. Driscoll was the former executive director of the Armed Forces Foundation, a Washington-based charity formed in 2001 to promote quality-of-life for veterans and their families, the San Diego Union-Tribune reported."
She resigned from the charity in 2016 after allegations of misused funds. The charity disclosed a 2015 federal tax filing which reportedly indicated Driscoll had misspent $900,000 on personal expenses, going back to 2006.
Jury foreperson in federal criminal case against Patricia Driscoll, former girlfriend to Kurt Busch, states that jury is unanimous on 3 counts and deadlocked on 2 counts. Driscoll, former head of Armed Forces Foundation, faces charges she used foundation money for personal gain pic.twitter.com/efq3jP59cO

— Dustin Long (@dustinlong) November 28, 2018
The Armed Forces Foundation ceased operations after Driscoll was found guilty in September 2016 of eight felony courts. Three of those charges, however, were dismissed before the trial concluded, according to court records.
RELATED: Triple-Amputee Vet Who Zuckerberg Stole $300K From Is On His Way To Facebook For Sick Revenge
The charity was co-founded by former Rep. Duncan L. Hunter, whose son Rep. Duncan D. Hunter, R-Alpine, and his wife were indicted in August on charges of illegally converting $250,000 in campaign funds for personal expenses and filing false records. Both pleaded not guilty on all charges.
Court records show Driscoll's spending included trips to the jewelry store, a dermatologist and more than $65,000 in legal fees related to domestic violence accusations against her ex-boyfriend, NASCAR driver Busch.
RELATED: EXCLUSIVE: Interview With Wounded Warrior Project Exec – New York Times Hurt Countless Wounded Vets
Prosecutors on Thursday said Driscoll engaged in a scheme in which she stole money from the charity, defrauded donors, and lied to the IRS and the public about her salary and benefits.
Driscoll's attorney slammed the verdict, insisting his client's innocence.
"We are very disappointed by the verdict and the government's misconduct in this case. We will appeal," attorney Brian W. Stolarz said in a statement. "This is not the final chapter of this story."
Driscoll's sentencing hearing is scheduled for March. She faces a maximum 20 years in prison on the wire fraud charge and a maximum of 10 years for first-degree fraud. Tax evasion carries a statutory maximum of five years."
Share this if you think people who steal from vets should go to jail!
Navy Admiral Found Dead In Apparent Suicide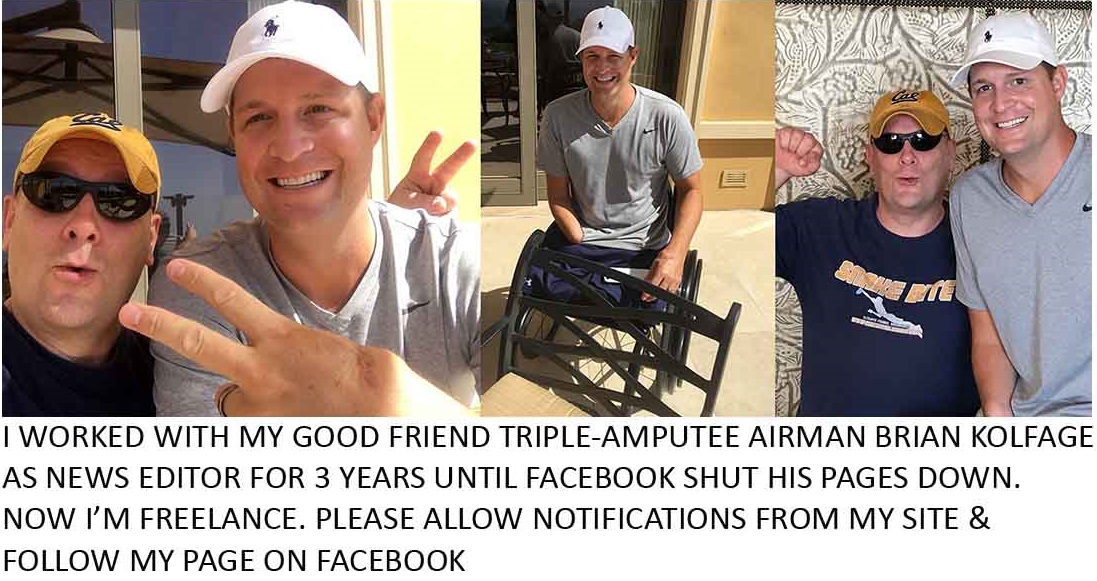 Follow Jeff on Facebook for the latest news! MAGA!