Brian Kolfage joined the Air Force in February of 2001 – before almost 3000 Americans were killed in the September 11th terror attacks that also destroyed the Twin Towers in New York City. After the attacks, he was sent to Iraq.
On September 11th, 2004, exactly 3 years to the day since the 9/11/01 attacks, a 107 mm rocket landed feet from Airman Kolfage. He lost both of his legs just below the hip and his right hand. Doctors didn't expect him to live or walk again, but he did.
After almost a year of recovering at Walter Reed Army Medical Center, Kolfage walked out of the facility.
Fast forward to 2018.
Kolfage began raising money to build Trump's border wall. In 3 days, $5.4 million had been raised for the wall as word spread of the wounded veteran's effort.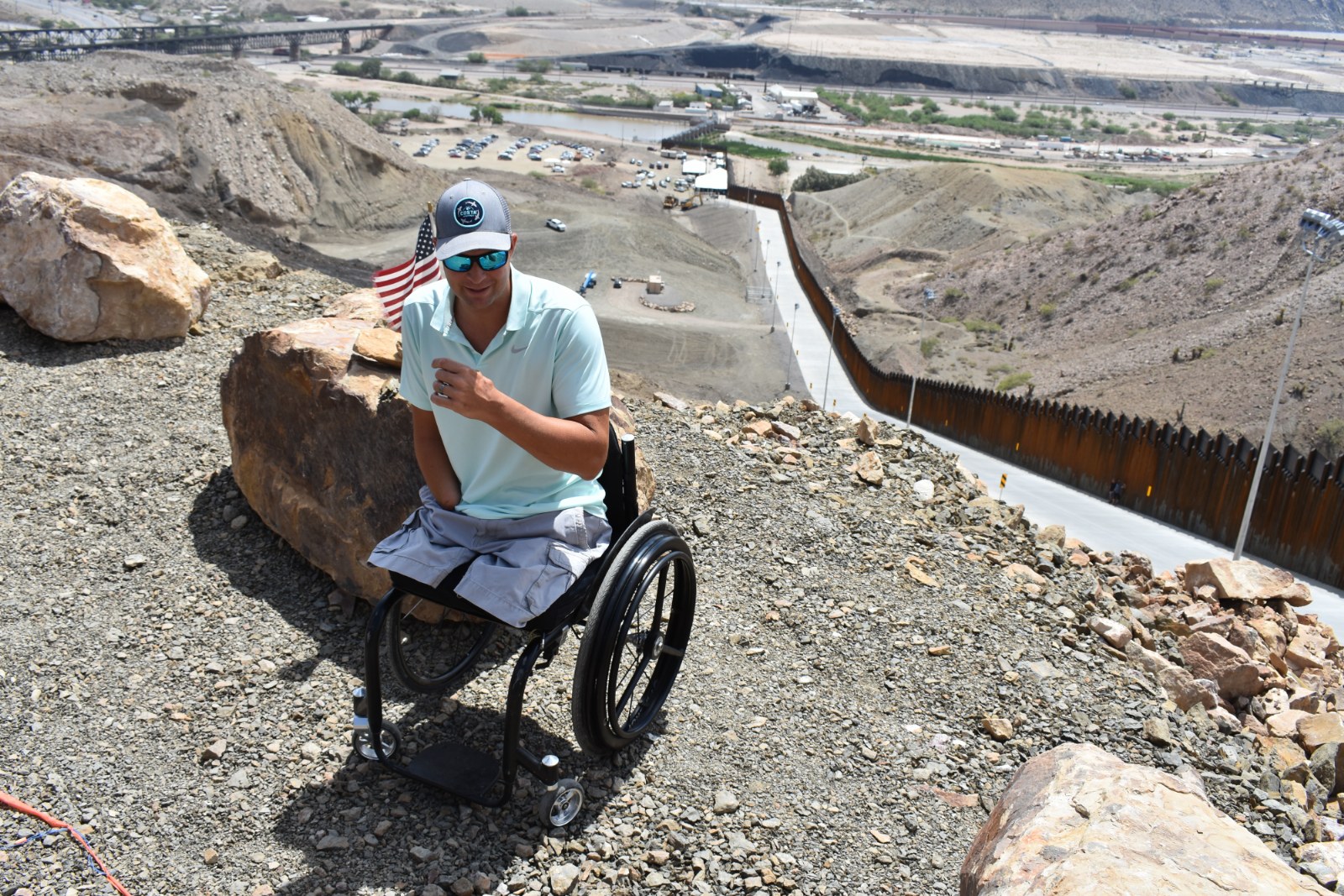 Brian tapped me and others to help spread the word on our websites and social media. Articles went viral, and even MSM picked up on the endeavor.
Below is a slideshow of select photos I took of We Build the Wall from beginning to end. Click the arrows to move through the photos.
kolfage clarke and team_opt
vid ss kolfage spirit tree bnb truck 2
IMG_4532_1200x800 hereford cross mount
IMG_4550_1200x800 hereford cross mount wbtw
IMG_4550_1200x800 hereford cross mount wbtw
IMG_5068 kolfage kobach car 1_1200x800
brian terry memorial border fence 1_1200x800
tancredo border fence brian terry mem 1_1200x800
tancredo border patrol mountain 5_1200x800
tancredo border side 1_1200x800
IMG_4328 tancredo scrape boots tombstone 6 CROP_1680x967
DSC_4736 brian truck border 1_1600x1067
bannon kolfage after event stage (27)
Steve Bannon was brought in to help with logistics as he had teams of people experienced in the political realm, whereas it was Kolfage's first foray into something this size.
Follow me on your favorite social media platform
After it came to light that the government couldn't earmark the money for a border wall, Kolfage announced that the campaign to fund the wall would also begin construction on it:
"We have raised over $20 Million from 325,000 plus donors and we are only just getting started! I have been literally overwhelmed and inspired by the outpouring of support, calls, and emails from American citizens who support our efforts to Build the Wall."
The team has "come to the conclusion that:
-The federal government won't be able to accept our donations anytime soon.
-We are better equipped than our own government to use the donated funds to build an actual wall on the southern border.
To show the government how "We the People" can get this done, we have formed a Section 501(c)(4) non-profit Florida Corporation named "We Build the Wall, Inc." to receive the GoFundMe contributions. Our website can be found at www.webuildthewall.us.
Soon after, town halls were held, and scouting parties were sent to determine where to build the first section of the wall.
Sheriff David Clarke, who was a member of Kolfage's "We Build the Wall, Inc's" advisory board was with Kolfage on a scouting trip and he posted this photo of those who illegally crossed the border.
On tour at Texas border, Rio Grande Valley Sector. Came upon illegal aliens from Honduras who illegally crossed into the US. Border Patrol scooped them up. Too easy to get in. pic.twitter.com/4DE8te06RU

— David A. Clarke, Jr. (@SheriffClarke) January 29, 2019
Our team toured the border yesterday, surveying issues and scouting a spot to start the wall. It was an eye-opening experience that the media often ignores. We were reassured in our resolve to secure the border.#WeBuildTheWall @KrisKobach1787 @SheriffClarke @mamendoza480 pic.twitter.com/AGND5iKUeZ

— WeBuildtheWall (@WeBuildtheWall) January 30, 2019
Share this article everywhere if you want more wall!
Kolfage tapped me to become the organization's news editor, and later the videographer.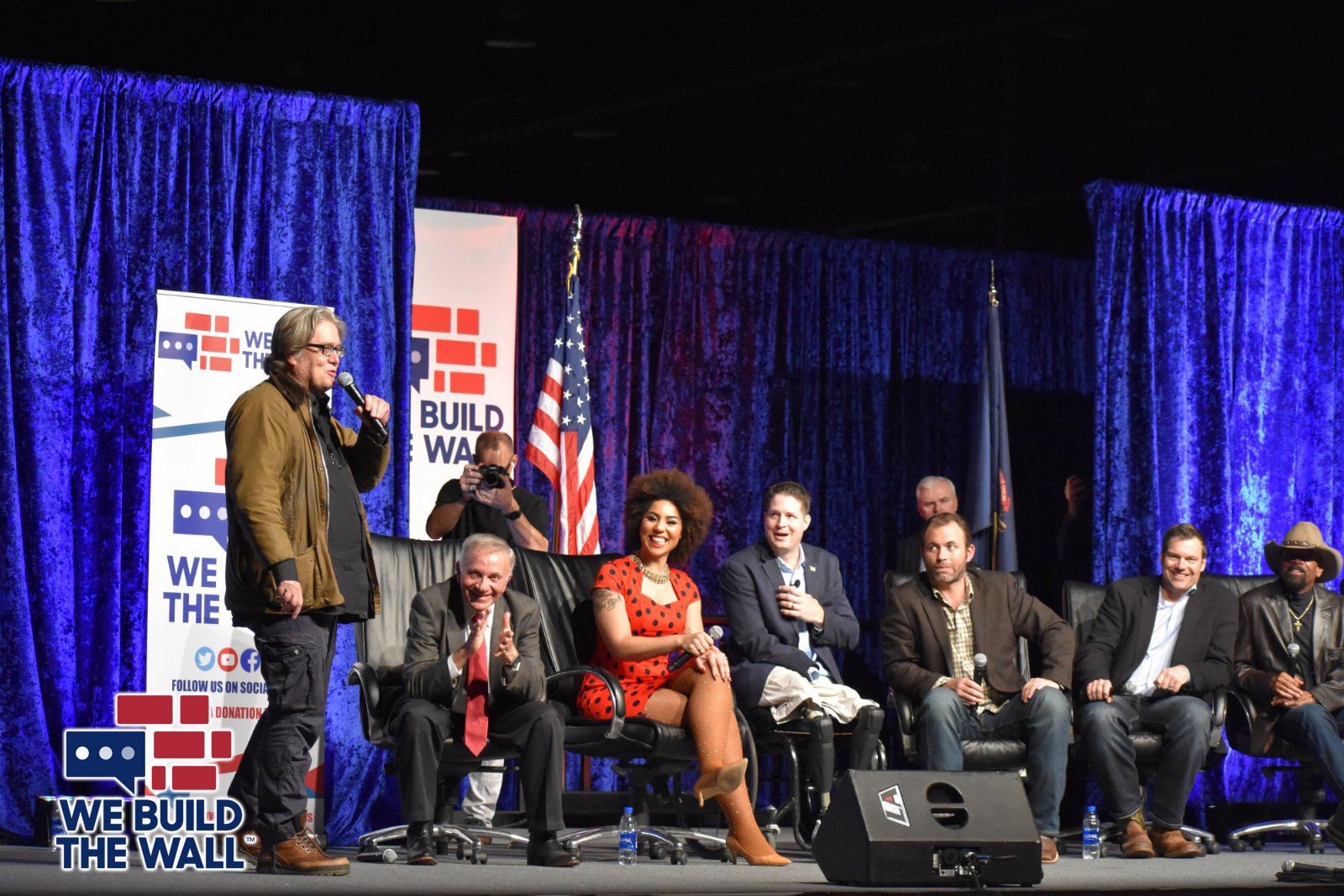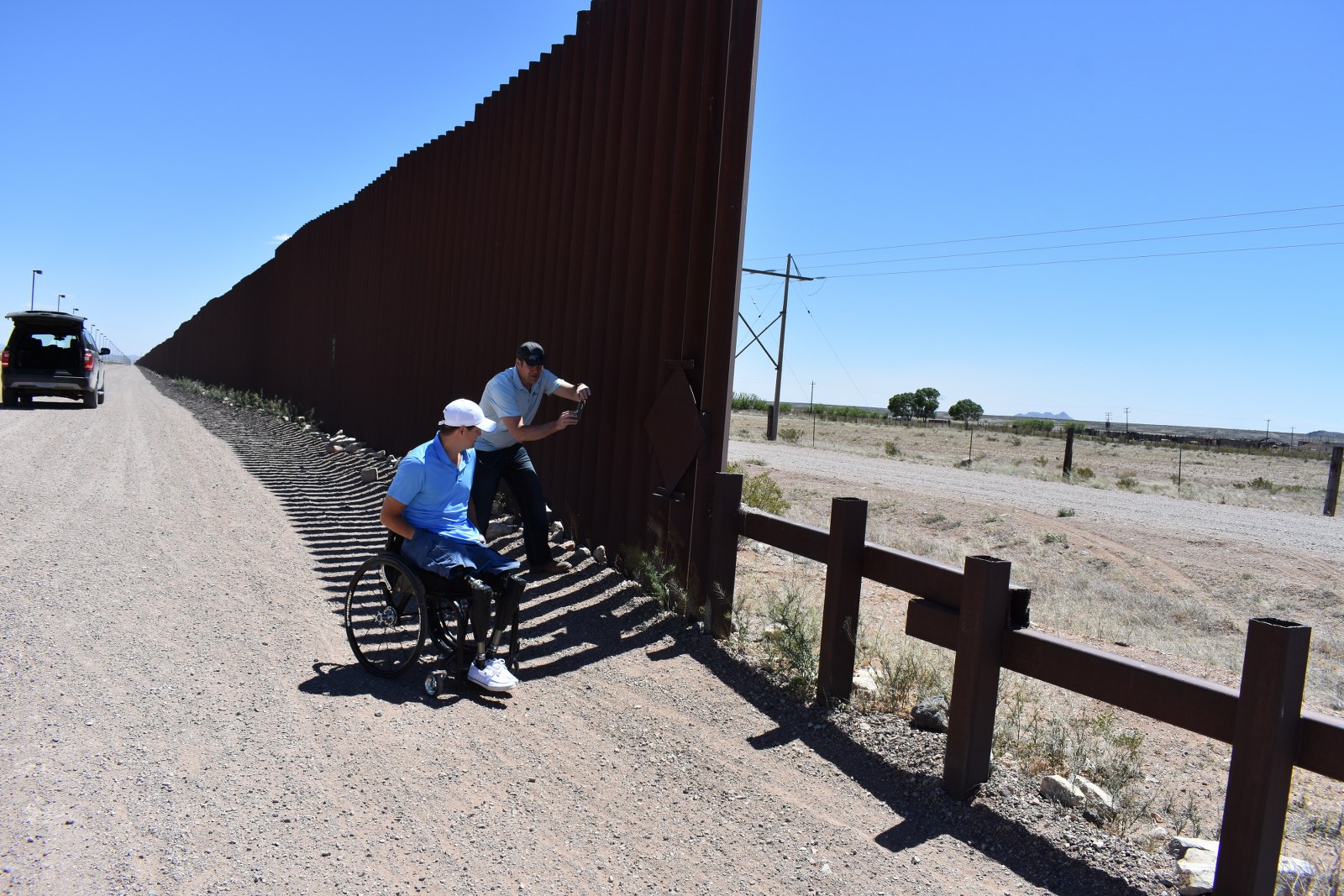 After a few months, a suitable place to build was found.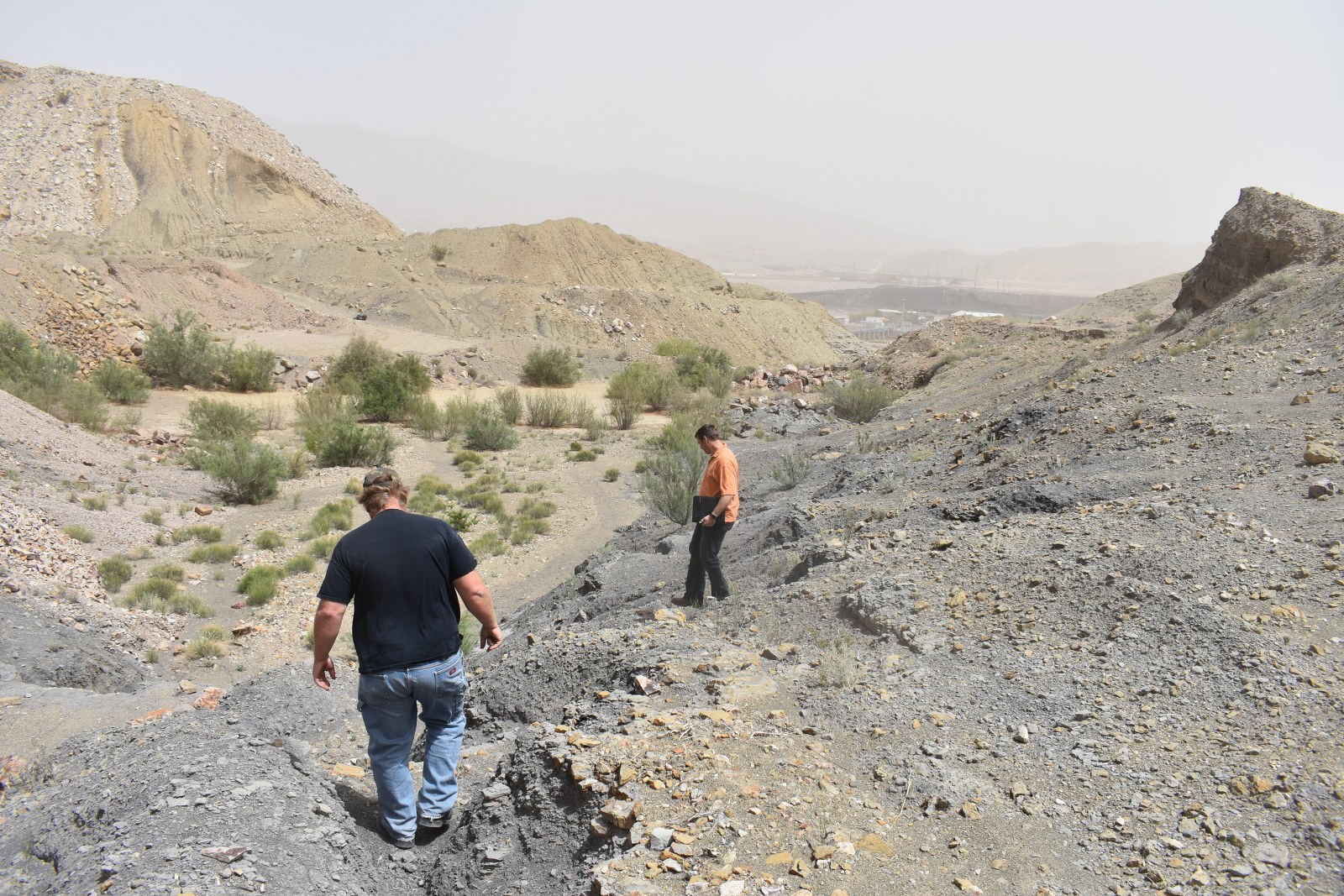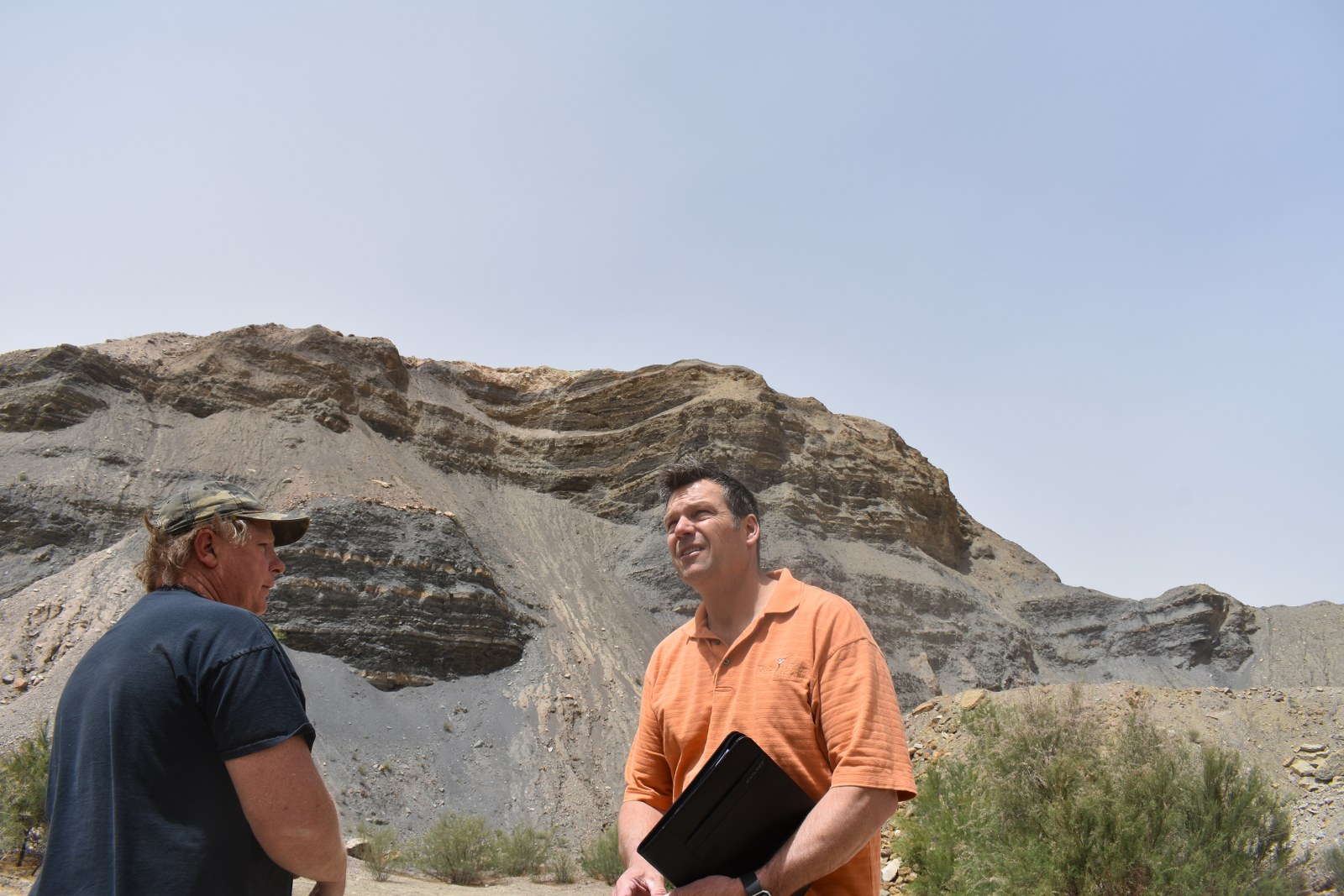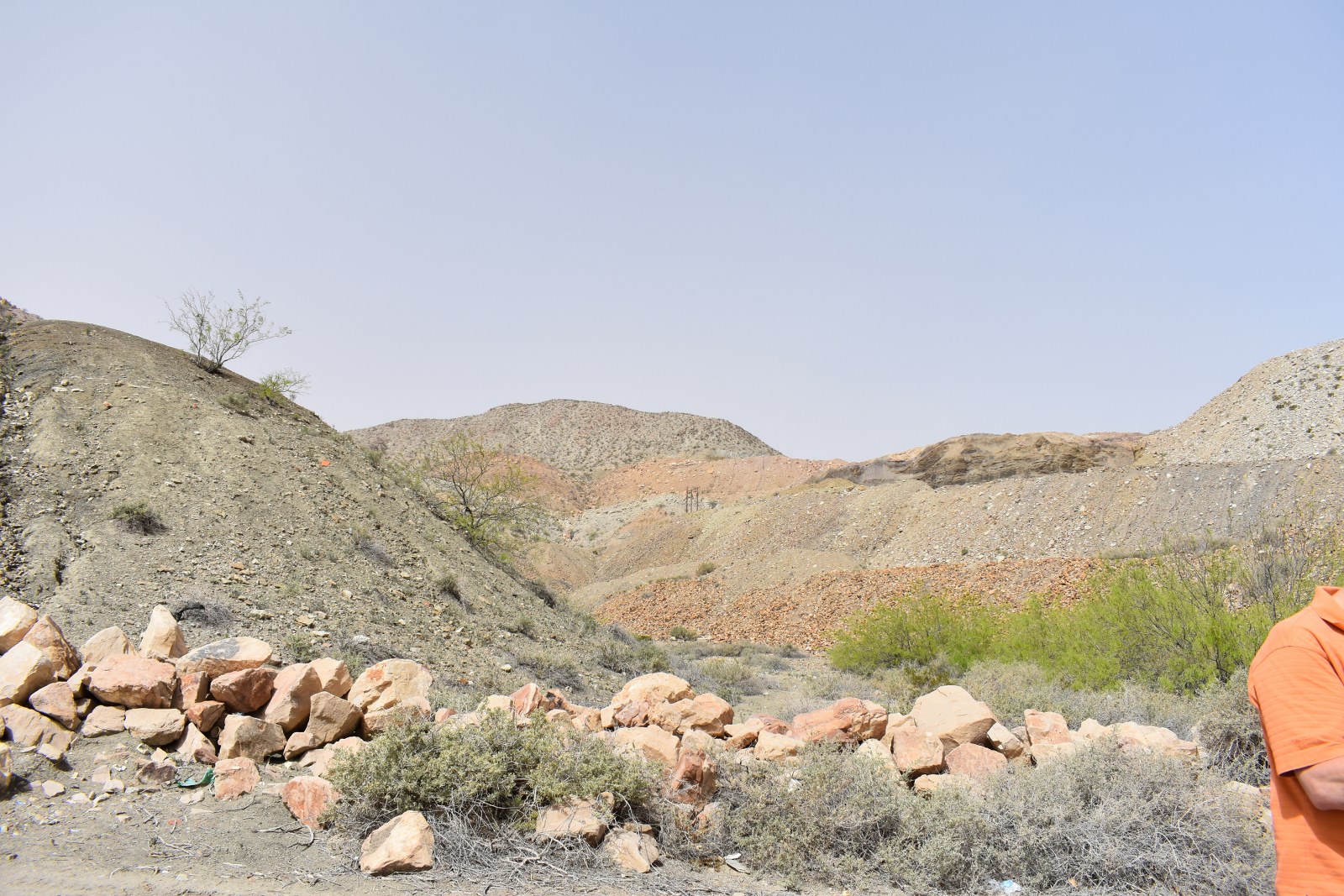 This is a before and after shot of the wall. I took the picture on the left on the 2nd day of construction (May 19th, 2019), and the one on the right on June 2nd.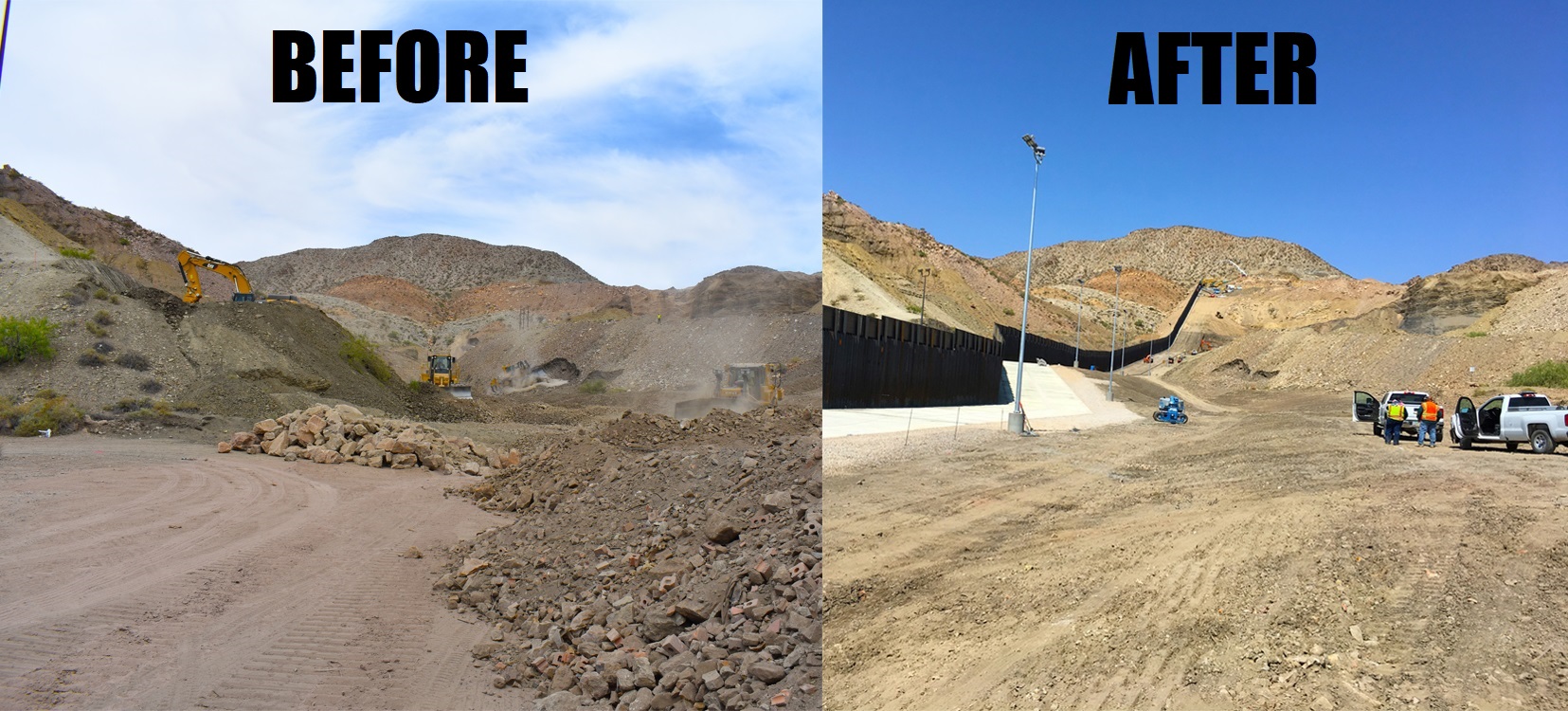 From then on, all of the organization's actions were secret. Certain people and leftist groups were out to stop We Build the Wall from completing its mission. There were individuals assigned to follow the scouting missions (if they could) to determine where the wall might be built and spill it to the media and hold protests.
It didn't work. We were too smart.
I got a call from Kolfage early in May 2019. He told me to pack my bags and cameras for a "mission." It was a secret. Only a few in the organization (WBTW) knew about it in order to diminish the possibility of leaks. I would meet up with "Foreman Mike," (who was there to make sure WBTW's money was spent appropriately and that timelines were kept) and document the construction of the border wall from start to finish.
Fisher Industries was tapped by WBTW for the job.
Fisher's website explains:
Fisher Industries recently completed one of its more notable jobs in company history. While Memorial weekend (2019) typically marks the unofficial start of summer for most, Fisher crews were hard at work constructing a half-mile of fence for the nonprofit group We Build the Wall. The location of this project was Sunland Park, New Mexico, on private property belonging to American Eagle Brick Company. An area that had been previously deemed "unbuildable" by government agencies due to the harsh construction conditions.
Upon procuring materials, Stinger Bridge & Iron fabricated all the bollard fence panels for the project within two days. We designed the panels with ¼" weathering steel with two #8 rebar welded in the center of each bollard providing a 75+ year lifespan.
While Stinger fabricated the bollard panels, Fisher crews set to work preparing the construction site. The mass excavation of over 200,000 yards of material was required to construct the fence in the mountainside. In less than a week, we were able to transform a once impassable mountain range into a roadway accessible for all vehicles.
The final major piece of wall was put in place on June 2nd, 2019. I remember it vividly as June 2 is my birthday. I spent 16 hours on the mountain filming. Tommy Fisher asked me to go up on a precarious cliff to film the final section being put in. It was about 100 degrees in the sun. What a rush that was. Fisher finished everything on June 5th.
I have about 18,000 photos and videos from my time with We Build the Wall. Below are a few of the highlights of the historic project.
This is a start-to-finish video of the project.
This is a video I shot from a cliff above the wall on the day the final section was placed. It was hot and precarious. Falling most likely meant dying. Wouldn't have missed it, though. We made history.
This is a timelapse I did walking up the border wall.
I went on a lift to film the top of the wall.
These are some of the massive dust storms we experienced during construction.
This is another montage of videos I shot.
The wall cut off about 19 cartel drug smuggling paths.
Then-President Trump's son, Trump Jr. came to visit the border wall after its completion.
There are more videos of the project on my Facebook business page here.
We Build the Wall invested in a second border wall project that Fisher Industries funded on the banks of the Rio Grande River in Mission, Texas.
I was sent to document that wall. This is uncut, unedited drone footage I shot.
Liberals went after Kolfage because his organization was so successful in building walls on the southern border. The deep state couldn't have private citizens doing the job government doesn't want to be done. Democrats want mass illegal immigration in order to recruit them as future voters, and some businesses want cheap labor.
Kolfage was arrested by armed agents from the New York United States Postal Inspection Service in August 2020. He was accused of receiving payments for his work after initially stating that he would take no salary. The work was taxing (I witnessed it), especially for a war hero who lost both legs & an arm in Iraq.
Kolfage is alleged to have been paid $350,000 for his work out of a budget of $25 million. That's 1.4% of the budget. The organization could have spent $3,750,000 on administrative costs and been in line with the recommended 15% of expenditures for salaries for non-profits. The charges brought against Kolfage are a total abuse of government power & a political hitjob in my opinion.
Fifteen members from the New York United States Postal Inspection Service (USPIS) showed up on Kolfage's doorstep to arrest him on August 20, 2020.
Also arrested were former Trump Chief Strategist Steve Bannon who served on the board of WBTW and two other associates who worked with the organization.
Bannon was pardoned by Trump. The leftists in the SDNY wanted to take Kolfage down because they saw him as a threat to their open-border plans. They were most likely acting on behalf of Democrats high in government.
Kolfage said he would get a wall built, and he did, in record time. More border wall sections were about to be constructed by We Build the Wall at the time of Kolfage's arrest. I had already been alerted to be ready to travel and document the third wall project which was slated for California's border with Mexico.
This is a story of American patriots versus deep-state, socialist globalists who want to transform America into something we don't recognize.
The deep state won this round. But Americans are resilient. Very much so. And we'll be back.
Follow me on your favorite social media platform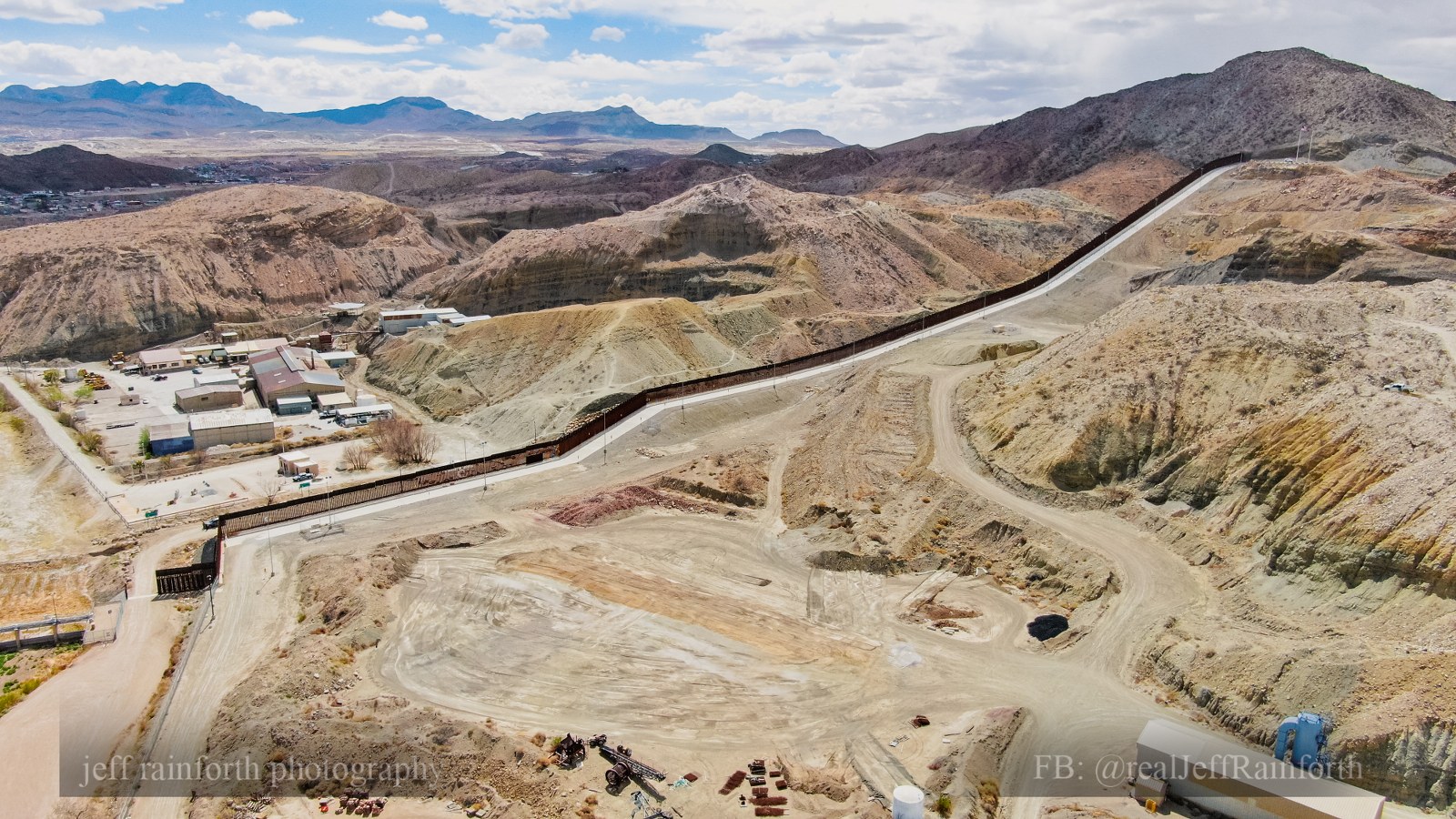 Follow me on your favorite social media platform