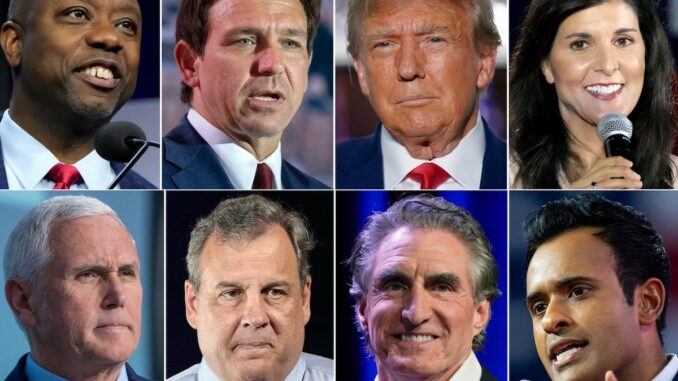 The Republican National Committee's first debate for the 2024 election is quickly approaching, with eight contenders ready to pitch themselves and their policies.
The debate will be held in Milwaukee tonight at 9 p.m.
Here is all the information on how to watch the first debate of the 2024 Republican primary.
Tuning into the debate
The debate, which is set to last two hours, is set to begin at 9 p.m.
Despite some previous debates being aired on multiple channels, the first RNC debate will air exclusively on Fox News and Fox Business Network and be moderated by hosts Bret Baier and Martha MacCallum.
Rumble, a video-sharing platform, will livestream the debate.
Where is the debate being held?
Candidates will be on the stage in Fiserv Forum in Milwaukee in a battleground state that will also host the Republican National Convention next year.
Former President Donald Trump lost Wisconsin in 2020 but won narrowly in 2016. It is likely to be a key deciding factor in the 2024 election, as well.
Which candidates are attending?
Eight candidates have qualified to attend the debate: Gov. Doug Burgum (R-ND), former New Jersey Gov. Chris Christie, Gov. Ron DeSantis (R-FL), former U.N. Ambassador Nikki Haley, former Arkansas Gov. Asa Hutchinson, former Vice President Mike Pence, entrepreneur Vivek Ramaswamy, and Sen. Tim Scott (R-SC).
Trump confirmed on Sunday that he would not be attending the debate, citing his high polling numbers.