I escaped a gang and hardcore drug addiction when I was 19. The gang was working with Mexican drug cartels to make the drug and get it into US schools where I encountered it. Hurd is right, cartel members are terrorists and should be dealt with as such.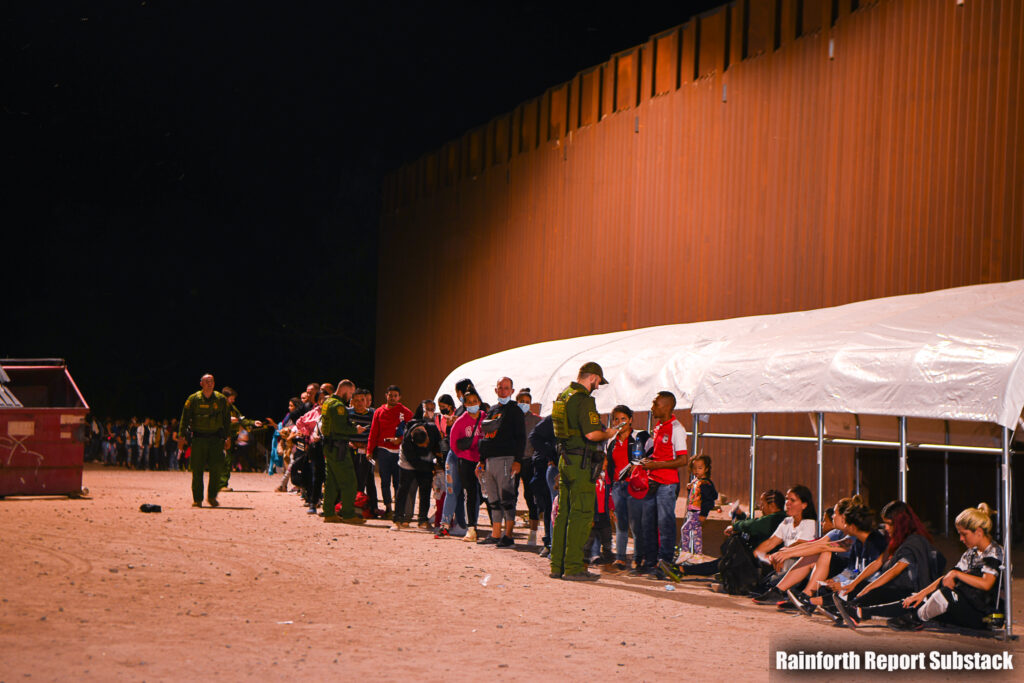 EXCLUSIVE — Former Texas Rep. Will Hurd is undermining 2024 Republican presidential primary talking points regarding the border while underscoring that drug cartels should be treated "like terrorists" in a new advertisement.
"To dismantle these networks, everybody says, 'Invade Mexico.' You can't invade Mexico. It's our largest trading partner. It's going to make cooperation on this shared problem even worse, and it's going to exacerbate the humanitarian crisis," Hurd told the Washington Examiner on Tuesday.
"Cooperation is hard, but invading it is going to get even harder," he said.
Instead, Hurd implored President Joe Biden to stop assuming every immigrant is an asylum-seeker and not to concede to Democratic pressure concerning work permit reforms.
"Border security is a public safety issue for people on the border, and I guess that citizens in New York are starting to realize this," he said. "We need serious people that actually understand this, and, for me, I've spent more time on the border than everybody in this race combined, including Joe Biden and Kamala Harris."
RELATED: FEMA Money Should Go to Disaster-Stricken Americans, Not Illegal Aliens
Hurd is specifically making the case in a 30-second ad, which will be amplified from Wednesday through a six-figure, national digital buy, according to his campaign. In the spot, the former CIA operative, who developed a national profile for his cybersecurity expertise when he was in Congress, advocates treating cartels "like terrorists" and describing fentanyl as a "WMD" or weapon of mass destruction, in addition to introducing more border technology.
"Here's reality: Joe Biden's failed policies have made it easy to come across our southern border illegally," Hurd says. "Every day, thousands of people do it. Some are dangerous criminals, others are smuggling fentanyl that's killing our kids."
"When I'm president, my administration is going to bring down cartels the way I hunted down terrorists abroad," he adds. "Let's solve this crisis once and for all and finally secure America."
RELATED: Organized Shoplifting Is $100B Problem, Here's How To Solve It!
Hurd, who represented the congressional district along the Rio Grande between San Antonio and El Paso from 2015 to 2021 after nine years with the CIA, has not met the criteria to take part in the Sept. 27 second debate at the Ronald Reagan Presidential Library and Museum in Simi Valley, California. He also did not qualify for the first debate last month in Milwaukee after failing to register in the polls, though he did have the required number of donors.
Hurd told NBC last weekend he would reevaluate his presidential prospects this winter but remains optimistic about his bid.
"Part of it is engaging those people who want to see something different and making them realize that, if you want to see something different, now is the time," he told the Washington Examiner. "You've got to start making those steps in September. You don't get to wait until November."
Follow me on Facebook HERE
Subscribe to my YouTube HERE
Follow me on Rumble HERE
Follow me on Gettr HERE
On Truth Social HERE
On Instagram HERE
My non-political, professional photography page on Facebook is here, and on Instagram here
Check out my new ad-free, reader-supported Substack for my live border & other reporting.