The left loves to attack First Lady Melania Trump for anything she does it seems. They attack her even if she doesn't do anything. They lauded Michelle Obama as a role model, but Melania is President Trump's wife, so she is "evil" to many of those who hate her.
Now Melania is catching flak again from the left for something completely ridiculous. Her hairstyle.
The Express UK reported:
"Melania Trump has been humiliated over her new look after viewers flocked to social media to voice their opinion with many drawing parallels between the First Lady and Stifler's mum from the world-renowned movie, American Pie.
First Lady Melania Trump has died her hair blonde in time for the Christmas period and looks like a completely different person. Following her TV interview with Sean Hannity on Fox News, Mrs Trump caused a storm on social media with many seeing a resemblance between FLOTUS and Stifler's mum. The part is played by actress Jennifer Coolidge.
One joker on social media said: "I think Jennifer Coolidge wore it better."
While another wrote: "She reminds me of Stifler's mum."
Who's this? pic.twitter.com/TP8bzSVWS7

— andy lassner (@andylassner) December 13, 2018
I think Jennifer Coolidge wore it better: pic.twitter.com/cWwlJ6yRPl

— Dennis Koch (@DennisKoch) December 13, 2018
Well, at least we know who'll play Melania in the movie. Good call. Omg. ???? pic.twitter.com/y1aMNQEspr

— Sarah Wood (@sarahwoodwriter) December 13, 2018
Melania has been ridiculed online and victimised for her actions as FLOTUS.
But said she would act in the way she "feels is right for the country and for the people" despite the continuing media attacks.
During the interview, Mrs Trump blasted her critics.
She said: "I do what I think is right.
"I know I will get the criticism – from the public or from the media – but I will do what is right and what I feel is right for the country and for the people."
"That's why I say I want to stay true to myself and listen to myself and what to do and what is right, what is wrong and live a meaningful life every day."
Melania continued to attack "the opportunists," who she said were comedians, journalists and others were "using my name or my family name to advance themselves."
Mr Hannity asked: "Does it hurt?"
To which the First Lady replied: "It doesn't hurt.
"The problem is they're writing history and it's not correct."
This is Melania with her hair darker as opposed to the blonde look she had while being interviewed by Hannity.
Andy Lassner, who posted the first Tweet about Melania, is an executive producer on The Ellen DeGeneres Show. Back in October, he said that he was more afraid of "another Melania" entering America compared to the caravan of 7,000 migrants preparing to approach the country from Mexico." When Melania's spokeswoman, Stephanie Grisham took him to task, Lassner replied:
Yes!!

Will she be talking about how she pushed her husband's theory that our first black president was born in Kenya?

What about her "I don't care, do you jacket" worn while babies were being ripped away from parents at the border?

What time should I arrive?

Is it dressy? https://t.co/WFZWH3A2S9

— andy lassner (@andylassner) October 23, 2018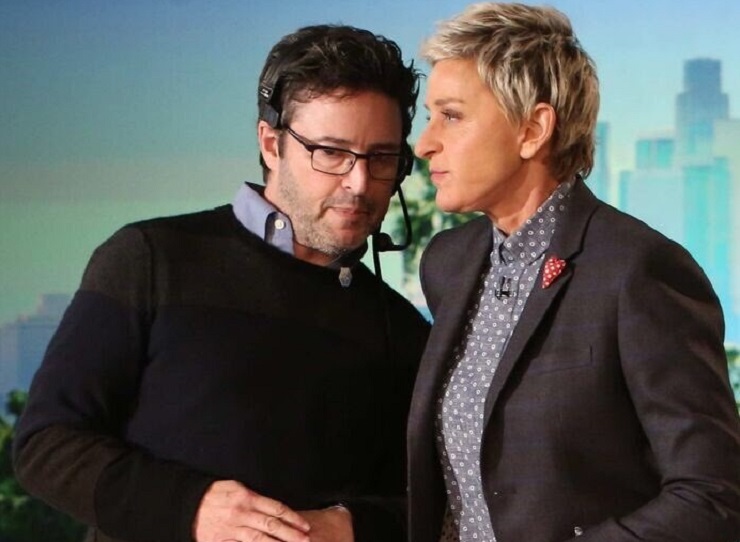 Other instances of the left disrespecting Melania?
Comedian Kathy Griffin told her: "F*ck you, Melanie. You know d*mn well your husband can end this immediately…you feckless complicit piece of sh*t," in a tweet which was a response to the Trump administration's zero-tolerance policies at the border.
Fuck you, Melanie. You know damn well your husband can end this immediately…you feckless complicit piece of shit. https://t.co/5NsoFgMuLr

— Kathy Griffin (@kathygriffin) June 17, 2018
Earlier this year, Hillary Clinton was asked if she felt sorry for the first lady she replied: "I don't know. I honestly don't know."
Magazine executives refuse to put Melania on their covers, and some charities are refusing to let her work with them because of who she's married to. It's endless with the left. Melania has done nothing but be a classy, graceful first lady who helps our veterans & military, fights against opioid abuse, and teaches children not to bully.
It is an honor to be #FLOTUS to this incredible country & thank you to @DepSecDef for joining me on all of the day's visits! pic.twitter.com/qg2KlWSxla

— Melania Trump (@FLOTUS) December 17, 2018
The left can't handle that because she's not Michelle Obama. And now they attack her over her hair color. That's the behavior of people who have become unhinged.
Melania will go down in history as the best first lady ever. Thank you for all you do for our country despite the disgusting attacks, Melania!
Merry Christmas from President Donald J. Trump and First Lady Melania Trump. @POTUS & @FLOTUS are seen Saturday, December 15, in their official 2018 Christmas portrait, in the Cross Hall of the White House in Washington, D.C. (Official White House Photo by Andrea Hanks) pic.twitter.com/nIuplZSDBe

— Melania Trump (@FLOTUS) December 18, 2018
Share this if you love our first lady!
This article originally appeared on rightwing.news. It was used with permission & additions were made by Jeff. Jeff was the editor-in-chief for rwn.