The same writer whose article about Carter Page was used by the FBI to obtain a spy warrant against the former Trump campaign adviser is saying that Mueller is preparing his endgame & the investigation could end in weeks.
Michael Isikoff, the Chief Investigative Correspondent for Yahoo News, penned a September 23, 2016 Yahoo News article about Page that the FBI's "Carter Page FISA application" cited extensively.
Here's Isikoff's report which he released last night on Yahoo News:
"Special counsel Robert Mueller's prosecutors have told defense lawyers in recent weeks that they are "tying up loose ends" in their investigation, providing the clearest clues yet that the long-running probe into Russia's interference in the 2016 election may be coming to its climax, potentially in the next few weeks, according to multiple sources close to the matter.

The new information about the state of Mueller's investigation comes during a pivotal week when the special counsel's prosecutors are planning to file memos about three of their most high profile defendants — former Trump national security adviser Michael Flynn, former Trump campaign chairman Paul Manafort and former Trump personal lawyer Michael Cohen.

A Flynn sentencing memo is due Tuesday, and memos about Manafort and Cohen are slated for Friday. All three documents are expected to yield significant new details on what cooperation the three of them provided to the Russia investigation.

There has been much speculation that Mueller might file his memo in Manafort's case under seal in order to prevent public disclosure of the additional crimes his office believes Manafort committed when he allegedly lied to prosecutors and broke a plea deal after agreeing to cooperate.

But Peter Carr, spokesman for the special counsel, confirmed to Yahoo News on Monday that the Manafort memo "will be public," although he added there could be some portions that are redacted or filed as a sealed addendum. The Manafort memo has been requested by the federal judge in his case so that prosecutors could, for the first time, spell out what matters they believe Manafort has lied to them about.

The fact that Mueller is planning a public filing about Manafort suggests he may no longer feel the need to withhold information about his case in order to bring additional indictments against others. That would be consistent with messages his prosecutors have given defense lawyers in recent weeks indicating that they are in the endgame of their investigation.

"They've been telling people they are tying up loose ends and trying to conclude," said one source familiar with the communications between Mueller's office and defense lawyers who represent key witnesses in the case.

That message was reinforced to some degree Monday when Mueller's office talked to congressional investigators as part of an ongoing discussion about whether new subpoenas for testimony by House and Senate committees might interfere with Mueller's investigation.

The response, which surprised one investigator, was that it would not, at least in matters relating to alleged obstruction by the White House in the Russia investigation itself. "What we were told is that the investigation has reached a mature enough stage that they've basically talked to everybody they want to talk to," said a knowledgeable source who asked not to be identified because of the sensitivity of the matter.

Mueller's office declined any public comment when asked to confirm that account. The president's lawyer, Rudy Giuliani, did not respond to a request for comment."
Isikoff got his information for the 2016 Carter Page article from Christopher Steele, author of the infamous "Steele Dossier." Isikoff is now saying Mueller is prepping to end the Russia collusion probe within weeks according to his sources. Given the lack of leaks that would indicate "collusion" from the probe, it's probably safe to say Mueller has absolutely zero on Trump.
Many commented on Isikoff's report that Mueller will wait until the new Democrat-controlled House is in session on January 3rd to end the probe.
"I simply don't think that Mueller will issue his findings before the Democrats settle in."
Others responded that the lack of leaks from Mueller's team signals he has nothing on Trump, and that they want the real investigations in Hillary Clinton to begin.
"Here's the stat I find revealing: ZERO leaks by millennials on Mueller's team" – "Could be because there is nothing to leak that would make the investigation look worthwhile.
"After the conclusion of this horse and pony show, can we begin the investigation into the known collusion and discrepancies?"
There is the possibility that Isikoff is being used again like he was to justify the Carter Page FISA warrant. Perhaps Mueller's team leaked the info to him in order to get President Trump to say or Tweet something, thinking that the probe is about to end.
Whatever happens, we should remember that it was Obama's national security adviser Susan Rice who unmasked Carter Page & other Trump campaign workers, and as a New York Post op-ed in 2017 noted, "The Russia 'scandal' is a Team Obama operation."
Share this if you want Hillary & Obama sent to prison for starting the fake "Russia collusion" witch hunt.
Conservative Youth Org Wins Major Victory For Free Speech Against UC Berkeley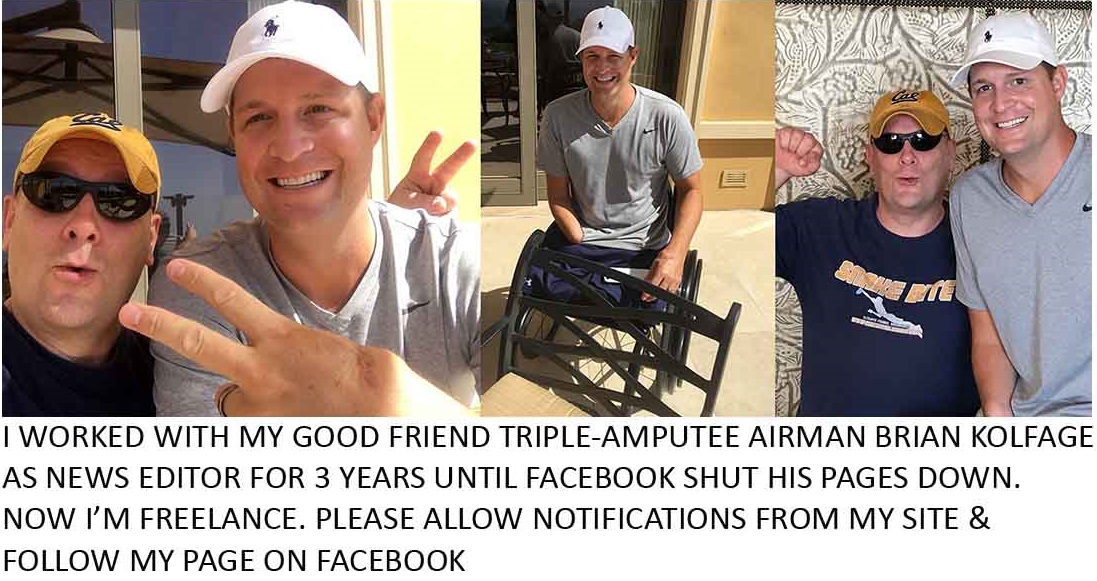 Follow Jeff on Facebook for the latest news! MAGA!