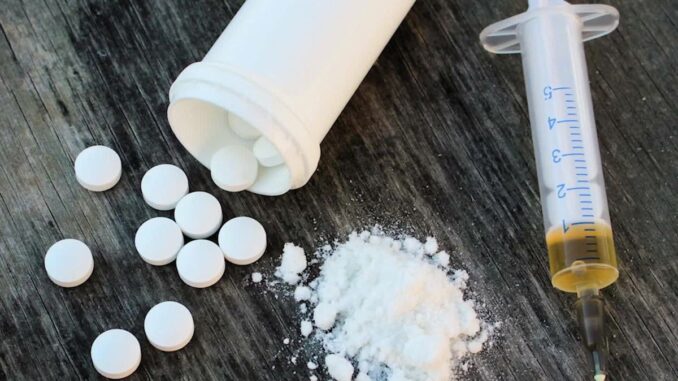 (The Center Square) — State officials want first responders to carry an anti-overdose drug as part of a broader effort to drive down Pennsylvania's overdose death rate.
Providing naloxone to first responders has been years in the making. The program started in 2017 and, according to a press release from the Pennsylvania Commission on Crime and Delinquency, has since reversed 24,000 overdoses.
"We're very happy with the positive impact that the Naloxone for First Responders Program has in communities across the Commonwealth," PCCD Executive Director Mike Pennington said. "However, our work is far from over. We're looking forward to building on this progress with the PA Overdose Prevention Program as we expand the resources we're currently offering, including other harm reduction supplies."
The Overdose Prevention Program is a new initiative to build a "one-stop-shop" for information and training. It will focus on providing naloxone and harm reduction supplies, like fentanyl and xylazine test strips.
The illicit drug market has been dominated by fentanyl and xylazine in recent years, displacing heroin. Philadelphia is the epicenter of latter, also called tranq, and has caused more complications in reversing overdoses and providing treatment for drug users. Xylazine isn't an opiate, unlike fentanyl.
Regardless, state officials see access to naloxone as critical to save lives. More than 5,000 Pennsylvanians died from a drug overdose in 2021.
"We must continue to expand access to and provide equitable resources as we continue to address the overdose crisis in Pennsylvania," Department of Drugs and Alcohol Programs Secretary Latika Davis-Jones said. "An overdose can happen anytime, anywhere – preparation is key. This is an opportunity to get naloxone and drug testing tools into more hands and we're proud to partner with PCCD in this effort."
DDAP has provided huge numbers of naloxone statewide. In April, it announced that more than 1.3 million doses had been sent out, with 500,000 doses alone in the last two years.