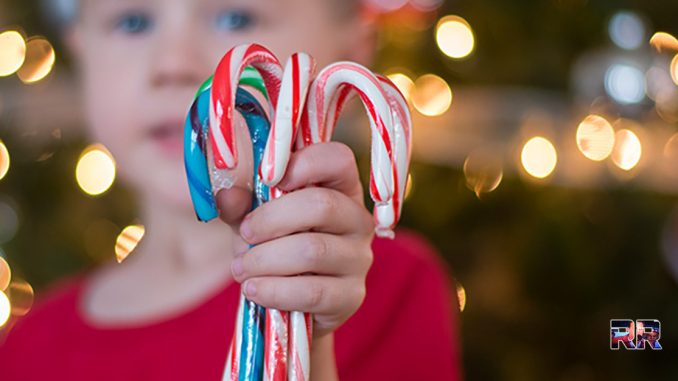 I think now we can safely say the world has gone full blown crazy.
After the left wing fascists have told us this year that the timeless classics "A Charlie Brown Thanksgiving" and "Rudolph The Red Nosed Reindeer" are both too offensive for our little fragile eyes and ears a Principle in Montana has now taken liberty in adding another reason for leftists to be triggered during the Christmas season. CANDY CANES!
Here is more via NTD:
"A principal in Nebraska was placed on leave after issuing a memo to teachers at her school informing them of a new ban on candy canes, Santa Claus, and Christmas trees.
The memo was leaked and obtained by the Liberty Counsel organization, which advocates internationally for religious freedom. The nonprofit organization sent a letter to the superintendent of Elkhorn Public Schools asking for a lift of the ban.
Jennifer Sinclair, principal at Manchester Elementary School in Elkhorn, wrote in the memo that teachers could not hand out or use candy canes because "historically, the shape is a 'J' for Jesus."
"The red is for the blood of Christ, and the white is a symbol of his resurrection. This would also include different colored candy canes," she wrote in the memo (pdf).
She also banned Santa or Christmas items on worksheets, Christmas trees in classrooms, singing Christmas carols, and playing Christmas music.
In addition to candy canes, she took aim specifically at making Christmas ornaments in classrooms as a gift.
"This assumes that the family has a Christmas tree which assumes they celebrate Christmas. I challenge the thought of, 'Well they can just hang it somewhere else,'" she wrote.
In fact, teachers shouldn't use any red or green items, she said. On the other hand, she listed some "acceptable" things, such as snowmen, snowflakes, gingerbread people, and "Holidays Around the World."
She specified that "Yetis" and "Olaf," a snowman from the movie "Frozen," were allowed, as were penguins, polar bears, and hot chocolate.
"I feel uncomfortable that I have to get this specific, but for everyone's comfort, I will," Sinclair wrote before listing the "acceptable" and "not acceptable" practices.
"When in doubt, ask yourself: Does this item or activity promote a certain belief or religious [sic]?" she added. "I'm hopeful we can avoid the discomfort of me directly questioning something you've copied, posted, and had your kids do. That makes me uncomfortable, and I know it doesn't feel good."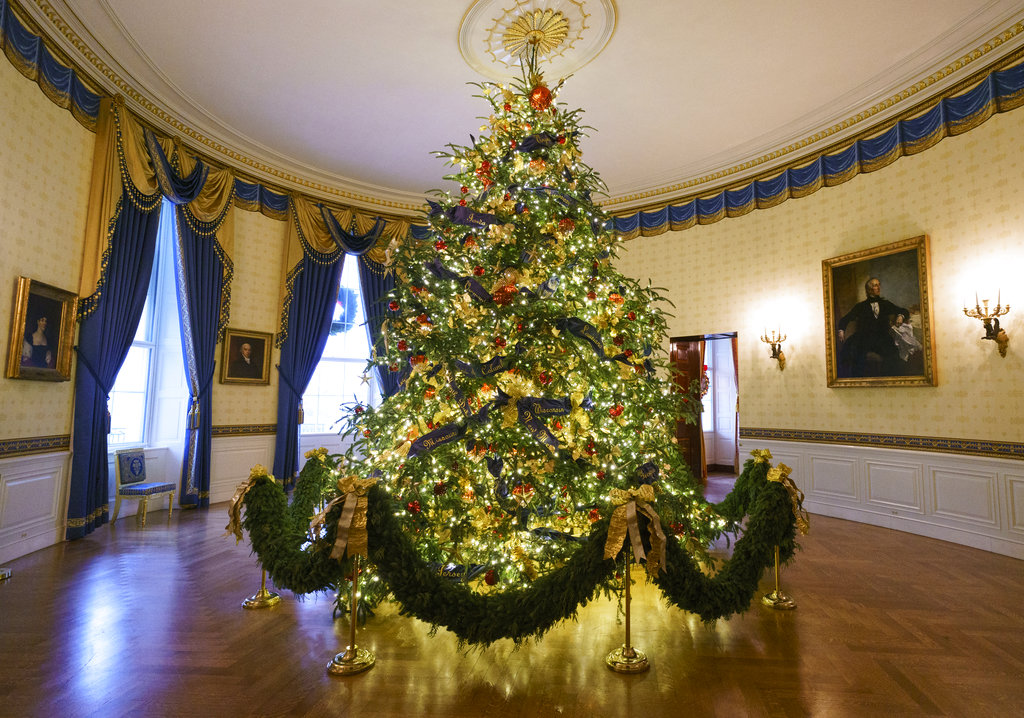 According to Elkhorn Public Schools policy, it is permissible to teach about religion in public schools. Teachers may also teach about religious holidays but shouldn't celebrate them in the form of religious worship.
"Christmas trees, Santa Claus and Easter eggs and bunnies are considered to be secular, seasonal symbols and may be displayed as teaching aids provided they do not disrupt the instructional program for students," the policy says.
After the memo, the district received a high volume of calls from parents irked by the bans, district spokesperson Kara Perchal told KETV. She described Sinclair as a new principal and said Sinclair didn't consult with administrators about the bans.
Sinclair has been placed on administrative leave as of Dec. 6.
"Elkhorn Public Schools District administration promptly addressed the issue at Manchester Elementary School regarding the memo that was sent by the principal to Manchester elementary staff," a statement from the district said.
"The memo does not reflect the policy of Elkhorn Public Schools regarding holiday symbols in the school. The District has since clarified expectations and provided further direction to staff in alignment with District policy. This issue was limited to Manchester Elementary School and did not arise at any other schools within the District."
Although this principle was put on leave for this asinine reasoning we can already see clearly what the aim to all this has been. It's, just like The Grinch, to erase Christmas. And considering how much power the left currently holds in the media, Silicon Valley and in Hollywood lets hope and pray they never get their way.
Kamala Harris Now At Center Of Sex Scandal After Attacking Kavanaugh For Months
Follow Al Waisman on Facebook for the latest news! MAGA!