Today, as we faced a crisis on our Southern Border, Russia fired on Ukrainian ships, allegedly for crossing theirs.
Many liberals are saying either Trump is behind it, or that he's "running interference." Can't make this stuff up.
Sky News reported:
"Russia has opened fire on Ukrainian ships and captured three vessels in a major escalation of tensions off the coast of Crimea.
Three sailors have been wounded after the Ukrainian navy said two artillery boats were hit by the strikes in the Black Sea.
Ukraine's President Petro Poroshenko called an emergency session of his war cabinet and said he will propose that parliament declare martial law.
Russia's Federal Security Service (FSB) said it used weapons after the Ukrainian ships ignored demands to stop and that it impounded three vessels which had illegally crossed the border.
The three injured sailors are receiving medical treatment and their lives are not in danger, the FSB said.
Ukraine's ambassador to the UK said Russian special forces had captured two armoured artillery boats and a tugboat in an "act of aggression".
"Today's dangerous events in the Azov Sea testify that a new front of Russian aggression is open," Ukrainian foreign ministry spokeswoman Mariana Betsa said.
"Ukraine is calling now for an emergency meeting of the United Nations Security Council."
The FSB claimed it had "irrefutable evidence that Kiev prepared and orchestrated provocations… in the Black Sea".
"These materials will soon be made public," it added.
Earlier on Sunday, Ukraine accused a Russian coastguard vessel, named the Don, of ramming one of its tugboats, damaging its engine, hull and side railing.
Ukraine's minister of internal affairs posted footage on Twitter purportedly showing the incident.
МВС України спецзасобами отримало доступ до відео провокації -тарана російського прикордонного корабля "Дон" українського???????? судна. Перехоплене відео знято російськими, чутні команди – це піде доказом в міжнародний суд!
Агресія! Гуртуемось та очікуємо реакції дружніх країн! pic.twitter.com/f0e9hFB1BT

— Arsen Avakov (@AvakovArsen) November 25, 2018
It allegedly took place as three Ukrainian navy boats – including two small warships – headed for the port of Mariupol in the Sea of Azov, an area of heightened tensions between the countries.
Russia – which claims the waters off Crimea after annexing the peninsula in 2014 – accused Ukraine of illegally entering the area and deliberately provoking a conflict.
It placed a huge cargo ship beneath the Russian-controlled Kerch Strait Bridge to block Ukrainian boats from access to the sea.
"Their goal is clear – to create a conflict situation in the region," the FSB said in a statement.
The Ukrainian navy insisted Russia had been informed in advance about the planned journey.
"Russian coastguard vessels… carried out openly aggressive actions against Ukrainian navy ships," it said.
The European Union called on Russia and Ukraine to "act with utmost restraint to de-escalate" the situation in the Black Sea.
It urged Russia to "restore freedom of passage" through the Kerch Strait after Moscow blockaded it.
NATO also demanded Russia ensures "unhindered access to Ukrainian ports in the Azov Sea, in accordance with international law".
A 2003 treaty designates the Kerch Strait and Sea of Azov as shared territorial waters but Russia has been asserting greater control over the area since 2015.
In September, the Ukrainian navy accused Russian border guards of "acts of provocation" against its ships taking the same route.
Ukraine has increased the number of navy ships and border guard patrols in the Sea of Azov, which is reached via the Kerch Strait between Crimea and Russia."
Here are a few of the reactions from liberals on Twitter:
Literally within minutes of Ukraine announcing that Russia fired on their ships in the Black Sea and shut down one of their key trading routes Trump tweeted attacking the EU.

You literally couldn't script a better attack on our allies.

— Brian Krassenstein (@krassenstein) November 25, 2018
Russia just attacked Ukraine and you are attacking the EU and NATO. Thanks for once again publicly confessing that you are a TRAITOR to the United States of America. https://t.co/XCTBK43rID

— Ryan Knight ???????? (@ProudResister) November 25, 2018
BREAKING: Russia open fired on Ukrainian naval vessels & seized three of their ships. Six injured. Russia also blocked a major trade route for Ukraine. Ukraine is our ally. Russia is not our ally. What will Trump do? Nothing. He'll let Russia do anything. Trump's a traitor.

— Scott Dworkin (@funder) November 25, 2018
Jack Posobiec, a Navy vet & host at One America News Network tweeted:
To be clear: The Left is more outraged over the border of Ukraine today than the border of the United States. Tells you everything you need to know.
To be clear:

The Left is more outraged over the border of Ukraine today than the border of the United States

Tells you everything you need to know

— Jack Posobiec ???????? (@JackPosobiec) November 25, 2018
It certainly does appear many libs are more worried about other countries rather than our own.
BREAKING: Mass Invasion Force Swarms Border – US Air & Marine Units Repelling Assault
Ocasio-Cortez Comments On Fox News' Coverage Of Her, Insults Everyone Who Doesn't Speak Spanish
Chuck Schumer's Skeletons Just Came Out & They Explain A LOT
Trump Fan Worth $300 Million Going To Hollywood To Shake Things Up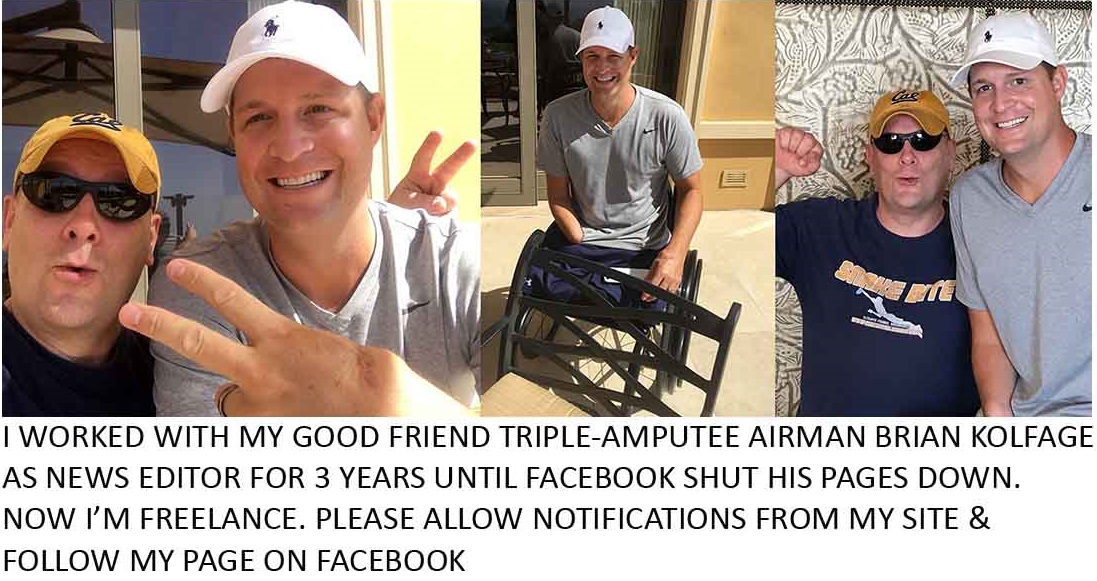 Follow Jeff on Facebook for the latest news! MAGA!