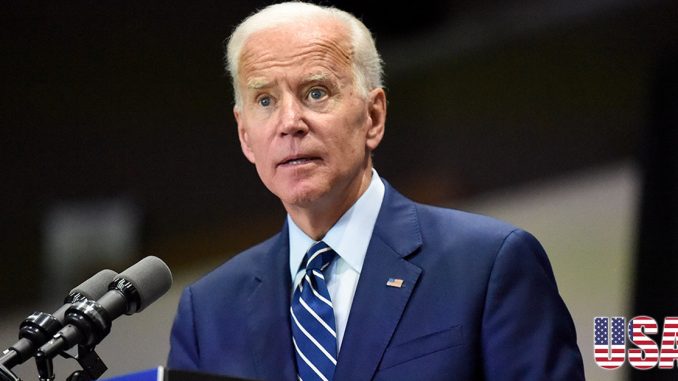 The Washington Examiner's Sarah Bedford said she believes House Republicans are "getting close" to an impeachment inquiry on President Joe Biden as lawmakers continue their investigations on Biden's involvement in his son's foreign business deals.
Republicans in the House of Representatives have discussed potentially impeaching Biden in the past. Major considerations for the potential impeachment come from their investigations into just how involved the president was in deals that Hunter Biden, the president's son, made with foreign countries. However, Republicans cannot pursue a credible impeachment "at this very moment," according to Bedford.
"But they're getting close," Bedford said while appearing on Fox News. "And these developments sort of support everything that IRS whistleblowers have said, everything that House Republicans have unearthed about the way the Justice Department has handled the investigation has actually supported by what Hunter Biden's legal team has leaked over the weekend, which is that the Delaware U.S. attorney's office gave an enormous amount of difference to Hunter Biden's legal team to shape that plea agreement that fell apart in court, and that promises were made of sweeping immunity to Hunter Biden that at the last minute under scrutiny the Justice Department were forced to abandon. But their intention was to give Hunter Biden immunity, and these seem designed by Hunter Biden's defense team at this point to discredit [David] Weiss in the court of public opinion."
The issue of impeaching Biden comes as Rep. James Comer (R-KY) stated on Sunday that he is "headed to court" to receive access to additional bank records that would tell "a big story" on how Biden benefited from his son's business dealings. Comer also stated that Biden, while serving as vice president under former President Barack Obama, used multiple different names and aliases when emailing his son, including "Robin Ware," "Robert L. Peters," and "JRB Ware."
Last week, Rep. Greg Steube (R-FL) introduced impeachment articles against Biden, which charged the president with complicity in his son Hunter Biden's alleged crimes, who he is accusing of helping to shield him from prosecution. Steube alleged that the president abused his powers by accepting bribes, committing Hobbs Act extortion, and honest services fraud, stemming from his time in office.
On Aug. 4, Rep. Marjorie Taylor Greene (R-GA) claimed that an inquiry into the possible impeachment of Biden would change the minds of House Republicans who currently oppose the idea.
"I think the impeachment inquiry is really important," Greene said. "The impeachment inquiry will show the public even more information. It will help get those Republican members that we have to the point where they will be there for impeachment."
Follow me on Facebook HERE
Subscribe to my YouTube HERE
Follow me on Rumble HERE
Follow me on Gettr HERE
On Truth Social HERE
On Instagram HERE
My non-political, professional photography page on Facebook is here, and on Instagram here
Check out my new ad-free, reader-supported Substack for my live border & other reporting.