Talk about crazy. How do 5 vehicle rentals catch fire at the same time right after Secret Service used them for Biden and his family's vacation? Some are commenting that at least one of the vehicles was electric (The Infinity QX80). (Note: My on-the-ground reporting from the border & riots will be on my new ad-free Substack page. Reader-supported reporting will help get away from corporate censorship. Read & subscribe here).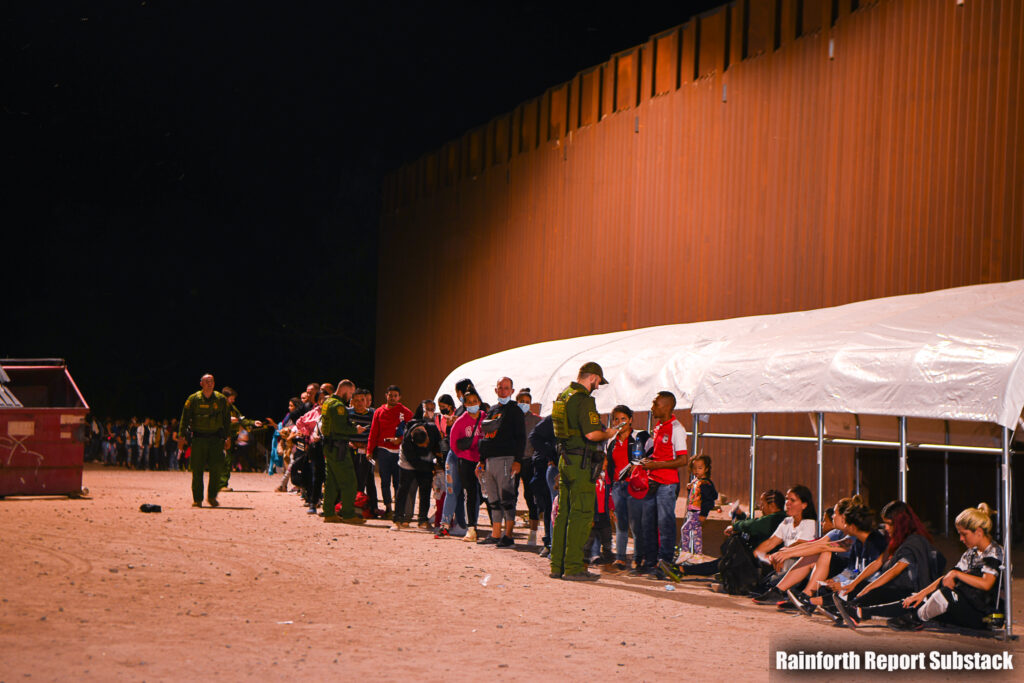 The New York Post is reporting:
President Biden's rented Secret Service vehicles burst into flames in a parking lot Monday, just one day after he left his Nantucket vacation.
Biden spent Thanksgiving on the ritzy Massachusetts island with his family last week. The Secret Service rented five vehicles from Hertz to carry the president and his family, and all five of them caught fire in the parking lot, according to footage first obtained by the Nantucket Current.
Footage shows firefighters spraying down the smoldering remains of one vehicle's engine block. The five vehicles included a Chevy Suburban, a Ford Explorer, an Infiniti QX80, a Ford Expedition and a Jeep Gladiator.
The vehicles were parked at the Nantucket airport and the blaze reportedly spread to just 40 feet away from the facility's jet fuel tanks. It is currently unknown what caused the fire. Fox News reached out to the White House for information, but it did not immediately respond.
A large car fire involving multiple rental vehicles at Nantucket Memorial Airport is now out. There were no injuries reported but at least four cars sustained significant damage. #nantucket pic.twitter.com/VF7Zh7qoot

— Nantucket Current (@ACKCurrent) November 28, 2022
"At approximately 5:22 am Airport shift staff observed an active fire in the rental car overflow area through the Airport's Closed Circuit Television System," the airport said in a statement to the Current. "Staff activated the Alert system and responded to the fire in Airport-3, where they were met by responding units from Nantucket Fire Department and Nantucket Police Department."
"Combined fire resources responded and contained the fire. Several vehicles were damaged. The Airport is currently coordinating with rental car agencies and agency partners to ensure scene safety, There is no longer an active fire at this time: the Airport is open, and aeronautical operations are not affected," the statement continued.
Commenters on Fox News noted how odd the situation is:
"That's quite a coincidence, all 5 vehicles had engine block fires, but doesn't seem like the rest of the vehicles had damage. No gas explosions that would have certainly moved the vehicles quite a distance, only fires. Looks like there are many other cars in that lot too, were any of them damages or only the ones Biden used? Very strange."
"Is the white house using EVs? Or, because they aren't luxurious enough are they using fossil fuel vehicles? This is a rhetorical question. Most, if not all, are fossil fuel. EVs are not yet ready for the elite, only for the masses that cannot afford them."
"This is beyond curious why so many of the different vehicles (makes, models, and mileage differences) would spontaneously burst into flame and only those rented by the Secret Service. I'm submitting this story to William Shatner of the show "UNEXPLAINED!"
"Did the corrupt FBI do this so they can make a bogus claim it was a right wing domestic terrorist that did this? Last month a whistleblower came forward and said there are more FBI agents looking for domestic terrorists than they can actually find."
Biden spent the Nantucket weekend celebrating the holiday with his family, telling reporters they were not having any discussions about a potential presidential run in 2024.
The Bidens stayed at a waterfront compound along Nantucket Harbor. The family members on the trip included Ashley and Hunter Biden. The family has a more than 40-year tradition of spending Thanksgiving on the island.
My on-the-ground reporting from the border & riots will be on my new ad-free Substack page. That will help get away from corporate censorship. Read & subscribe here.