Gangs, Drugs, and Redemption
Jeff was born and raised in Santa Rosa, CA. His parents, Jerry and Janis Rainforth, divorced when he was five.
The courts awarded Jeff to his father, who raised him from then on.
Jeff's younger and only sibling, Jodi, was awarded to their mother. Jodi went on to become a cheerleader for the "Sacramento Surge" football team when they won the world championships in Canada in 1992.
After his parent's divorce, Jeff attended the private school his uncle founded from the 2nd to 8th grades.
Jeff chose to attend public school beginning in the 9th grade where he showed an early interest in astronomy, computer programming, and electro-mechanical engineering.
Goals
When Jeff was 15, he read You Can if You Think You Can, a motivational book his father had given him. Jeff then made three goals for his life. His first goal was to be a rock star by the age of 23. His second was to be a millionaire by 30, and his third goal was to run for President of the United States. Shortly thereafter, Jeff bought a used keyboard and began teaching himself to play music by ear. Life interrupted shortly thereafter.
Overdose
At 16 Jeff was introduced to methamphetamine at the high school he was attending, and he subsequently began using the drug believing it was a cure for the shyness which dogged him in his early years. After several months of using the drug, it dissolved a membrane in his nose and ate through a blood vessel. After two hours of profuse bleeding, Jeff lay dying on the walkway in front of his father's house. Jeff's stepbrother Chris showed up at the house as he was losing consciousness and called an ambulance. The paramedics informed Jeff that they were unsure if he was going live. At the hospital, the doctors cauterized the blood vessel shut to stop the bleeding. Afterward, Jeff walked several miles back home, blood still covering the clothes he was wearing.
Living on the Streets & Escaping the Hell's Angels
On Jeff's 18th birthday he was told he had to leave home. A few months later, Jeff's car broke down, he lost his job, and subsequently his place to live. On and off for the next four years, Jeff lived out of broken down cars, half-built buildings, and literally on the streets. During this time Jeff became closely acquainted with hunger, loss, and more frequently than not, bouts of despair.
When he was 19, Jeff moved into an apartment with a friend – a rare interruption in his years of homelessness. Jeff began using methamphetamine again, and to supply his habit, he began selling the drug to friends. Realizing that selling meth could be a lucrative business, Jeff expanded his sales… and his use of the drug. Seeing that in order to earn more profits, the middleman needed to be cut out and the manufacturers dealt with directly, this is what Jeff did. This decision brought about unintended consequences. At the time, the Hell's Angels motorcycle gang were in a war with another gang for control of the meth trade in Sonoma County. Mexican cartels were supplying the biker gangs with ingredients needed for the manufacture of the drug. Jeff's decision to cut out the middlemen brought him to their attention.
During this period, the Hell's Angels attempted to induct Jeff into their organization. Jeff was told by members that nothing he saw or heard could be talked about, even with his closest friends, or those involved in the gang. Jeff was led to believe that "talking" could have serious repercussions and that the organization had contacts in high places, including police who were paid off. Because of this, Jeff began to fear for his safety as he had no intention of being involved with the gang. Jeff was on constant lookout for a way out, but there appeared to be none. Jeff's father later told him that he had prepared himself emotionally for his death.
Resisting
Jeff resisted the gang's moves at every turn, slowly gaining confidence in himself as he became angrier at the position he was in. In the meantime, the Hell's Angels trained Jeff how to fight, hold off rival factions, drug ambushes, and strategies on drug transport. One day, after being told that there was no way out, Jeff reached a breaking point. He had higher goals than being involved with a criminal gang. Jeff informed his "handler" that he wanted nothing to do with "scum" who would never amount to anything. The reaction was swift. Several days later members attempted to set Jeff up for a shooting, and he was threatened at gunpoint with death. Jeff continued resisting, knowing he had to escape. Jeff was living in a member's converted chicken coop at the time and was told he had to leave. He left with a car his handler had given him and lived out of it for several months.
Jeff believed he had finally gotten free of the gang that had held him hostage. He would not escape the fear of being killed for several years though.
Jeff quit using methamphetamine when he was 19 and never went back.
Rock-n-Roll
Between the ages of 20 and 23, Jeff formed a number of rock bands which he played and sang in. When Jeff was 23 he decided to give up on a dream of becoming a rock musician and began pursuing other options.
Finding Faith & Politics
After leaving music behind, Jeff began studying the Protestant faith in order to become a teacher. After four years of studying theology on his own, Jeff became interested in politics. He enrolled in the local JR College declaring a major in Political Science. Jeff earned national honors, the school's highest honors, and was awarded an honors scholarship three semesters in a row. After a little over two years in school, Jeff took a break and decided to run for Congress on Ross Perot's Reform Party ticket. Jeff moved up quickly in the party's leadership, and after two years was elected as the California Party's Chairman. Jeff was also nominated as the party's candidate for governor of the state.
Subsequently, Jeff earned a seat on the national committee of the Reform Party and was elected as the chairman of the national party building committee. During this period Jeff engineered the move to endorse Ralph Nader's bid for President in order to secure much-needed media attention for the party. Jeff was then recruited by the national Reform Party chairman to run for an open seat on the executive committee. Jeff declined the invitation citing a need for a break after four years of heavy involvement with the party.
In 2012 Jeff began writing for Hollywood talent agent turned war correspondent, Pat Dollard. Jeff also headed up Dollard's 30-person research team. Later Jeff would write for the Wayne Dupree Show.
In 2014 Jeff began organizing protests at Mexican consulates to pressure the Mexican government to free Marine Sgt. Andrew Tahmooressi from a Mexican prison. The rallies quickly went national & the Tahmooressi family asked Jeff to assist. Jeff is mentioned in Andrew's mother's book, When Light Prevails, her accounting of what transpired during the ordeal.
Later, Jeff became friends with triple-amputee Iraq War vet, Senior Airman Brian Kolfage. He worked with Airman Kolfage on several projects, including being editor-in-chief for a major news organization that Kolfage was instrumental in growing.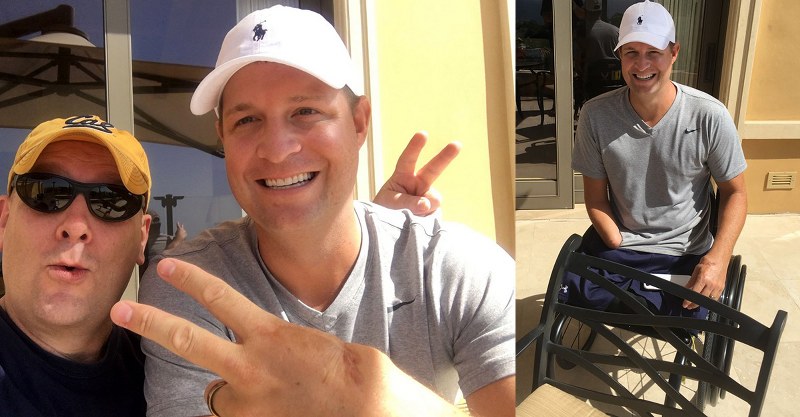 In 2018, Jeff was asked by Rob O'Neill, the Navy SEAL who killed Osama bin Laden, for help with research on a Second Amendment project he was doing for Parkland School shooting survivor Kyle Kashuv.
In December of 2018, Senior Airman Brian Kolfage asked Jeff to join his new non-profit, We Build the Wall, Inc (WBTW). Jeff was originally tapped to be the editor of the organization's news site, but after team members saw his photographs of WBTW events, he was asked to also become the official photographer/videographer for WBTW. In May of 2019 Airman Kolfage contacted Jeff & told him to get ready for a secret mission that very few knew of. Jeff was sent with one other WBTW team member (Foreman Mike) to the site of the organization's first planned construction project. Jeff spent two & a half weeks on a New Mexico mountain documenting the construction of the privately funded border wall via video & photography. Jeff hiked the mountain for up to 15 hours a day in temperatures that reached the high 90s and in dust storms where wind gusts reached up to 70 mph. No one could know of the project lest news media & leftist groups got wind of it because they would have attempted to disrupt construction. The project was so secret, Jeff could not tell other team members or even his family where he was or what he was doing. The property manager where Jeff lives actually called the landlord and said she was afraid he might have died because he hadn't been seen at home for so long. Jeff was very much alive, though. He was documenting history.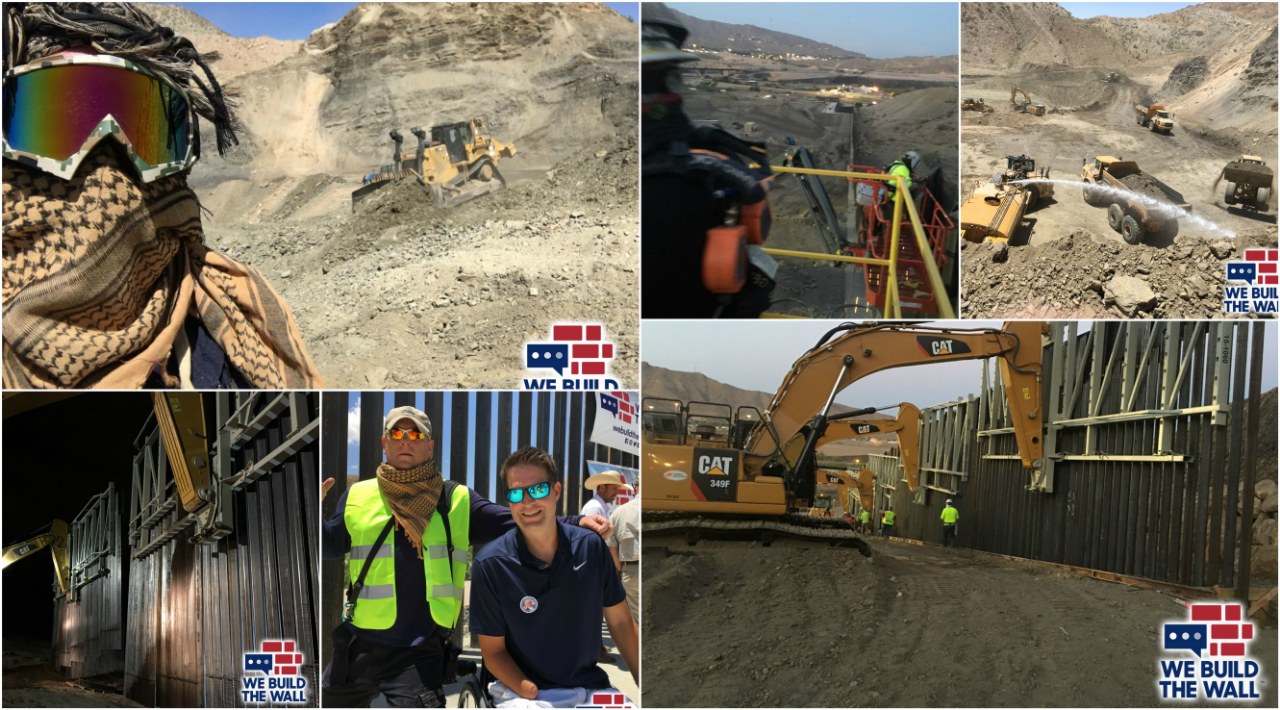 Jeff works as a news editor and composes music at his home recording studio in Sacramento. Jeff is single and has never been married.
Groups
Founder, Midtown Ultimate & Sports
www.midtownultimate.com
Offices Sought
U.S. Congress, D-6, CA, 2002
Governor, Recall Election, 2003 – Reform
Sacramento City Council, D3, 2010 – Non-partisan
Political
2019 – News editor, photographer, & videographer for We Build the Wall, Inc
2018 – Freelance journalist
2018 – Editor-in-chief at RWN network (retired)
2016 – Editor-in-chief at Freedom Daily
2015 – Writer for Freedom Daily
2014 – Writer for Senior Airman Brian Kolfage
2014 – National Rally Organizer to Free Marine Sgt. Tahmooressi from the Mexican Prison
2014 – Writer for the Wayne Dupree Show
2012 – Writer/Research Director for war correspondent/Hollywood talent agent, Pat Dollard
2013 – National Social Media Director, iCaucus.org
2011 – Advisor: Charlie Schaupp for Congress – GOP
2004 – Retired from all Reform Party positions & rejoined the GOP
2004 – Elected Reform Party National Party Building Chair (03-04)
2004 – Reform Party USA National Committee Member
2003 – Speaker at Victory celebration for CA Gubernatorial Recall, State Capitol
2003 – Elected Reform Party of CA. Chairman
2002 – Featured Speaker at RPUSA National Convention, Denver, CO
2002 – Elected Reform Party of CA. Vice Chair
2001 – Elected Reform Party of CA. Director
Education
Independent Religious Studies 1991-95
Santa Rosa JR College 1999-01
Major: Political Science
Awards
Dean's High Honors
Dean's Highest Honors
National Dean's List
Phi Theta Kappa International Scholastic Order (Honors Society)
Three-time winner of the Doyle Honors Scholarship
Family
Father: Gerald Rainforth — Army Reserve, YWAM (Youth with a Mission) Procuring vehicles throughout Europe for smuggling Bibles into Communist China
Uncle: Loren Thomas Hines — Archbishop (Episcopal) for Southeast Asia, Europe
Aunt: Bonnie Argue — Assemblies of God Minister
Great-Grandfather: Thomas S. Sappington — Circuit preacher, church overseer. Founded churches in Arkansas, Kansas, Oklahoma, Missouri, and Kentucky
Great-Uncle: Loyd Sappington — One of the founding fathers of the Assemblies of God Denomination & overseer of 13 churches in multiple states
Great-Uncle: John Sappington — Church pioneer and minister