It's the second anniversary of the January 6th peaceful protest that had a few agent provocateurs infiltrate and ruin it for everyone.
I actually filmed the March for Trump cross-country bus tour for 6 weeks. Amy Kremer of Women for America First contracted me to film the tour which culminated with the rally at the Ellipse on January 6th.
I filmed the entire event at the Ellipse where Trump spoke, and after at the Capitol Building. Not a single person that I saw had a gun except for the police and Secret Service. I did not see a single incidence of violence. On the contrary, people were saying not to get involved with the few people who went inside the Capitol Building and fought with the police.
Check out my new ad-free, reader-supported Substack for my live border & other reporting.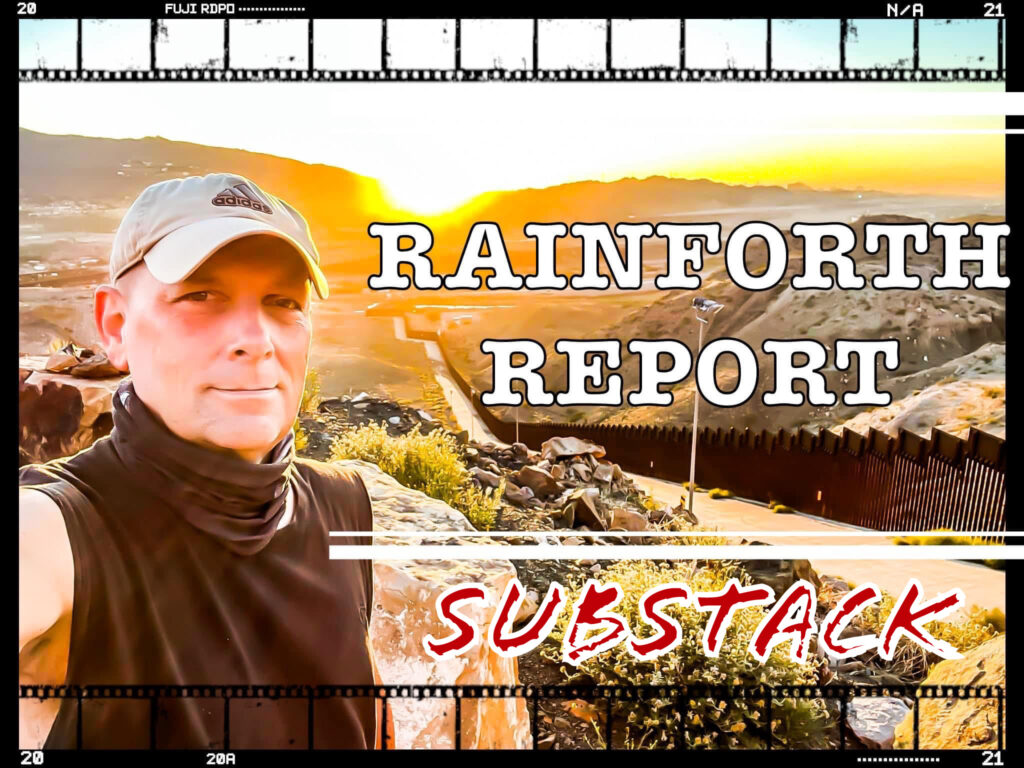 Cassidy Hutchinson, a former aide to White House Chief of Staff Mark Meadows during the Trump administration testified to the January 6th Committee that people who marched on the Capitol Building had guns. That's complete bullsh-t. I was filming in DC all day (all of my unedited videos are at the end of the article).
The only people with firearms on the March for Trump bus tour were members of the security detail which was hired. In the entire 6 weeks of filming millions of people, I saw zero people with guns at any of the rally stops across the country. Once we stopped to shoot at a firing range and for an interview.
CNN went insane with hearsay coming out of the J-6 committee. There was no cross-examination. Everything was one-sided. It was all Democrats and people who hate Trump. That's was it. It was a third-world kangaroo court. They made sh-t up and outlets like CNN interpolated testimony into crazy stuff like "Trump wanted to run the insurrection from the front at the Capitol Building!" It's bullshit.
The Washington Post ran the crap that CNN covered live:
Hutchinson, a former aide to then-White House Chief of Staff Mark Meadows, said Trump lawyer Rudy Giuliani had advocated for a march to the Capitol after Trump's speech on the Ellipse. She said this prompted Meadows to worry "things might get real, real bad on Jan. 6."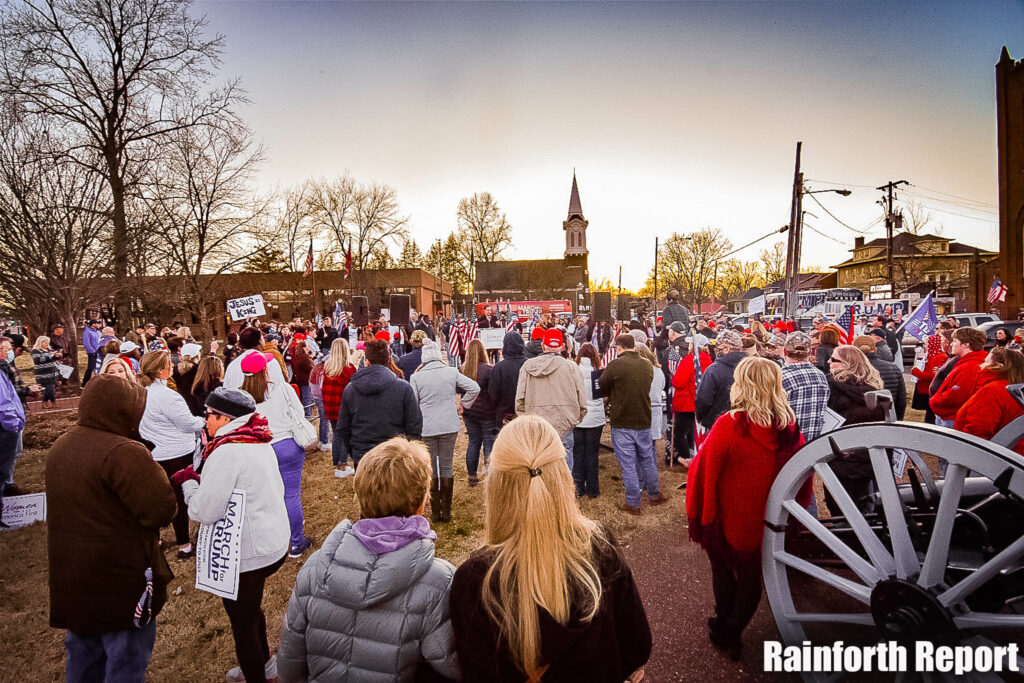 Hutchinson proceeded to detail warnings about weapons in Trump's Jan. 6 crowd. She said White House Deputy Chief of Staff Anthony Ornato reported the morning of Jan. 6 — around 10 or 10:15 a.m. — that people had "knives, guns in the form of pistols and rifles, bear spray, body armor, spears and flagpoles," with people "fastening spears on to the ends of flagpoles." She said Ornato informed Meadows of this. She also said Ornato told her that he had informed Trump himself of it.
Rather than worrying about that, she said, Trump actually wanted people attending his rally not to have to go through magnetometers. She said he said he was worried about how large the crowd was — a long-standing preoccupation of Trump. The former president said he wasn't worried about weapons because these were "my people," Hutchinson testified.
Crucially, Hutchinson also testified that Trump was unconcerned about sending such people toward the Capitol — something he would ultimately do.
She said she heard Trump say something to the effect of: "I don't f—ing care that they have weapons; they're not here to hurt me. Take the f—ing mags away. Let my people in. They can march the Capitol from here. Let the people in. Take the f—ing mags away."
("Mags" apparently refers to magnetometers.)
That's Trump advocating sending people to the Capitol in virtually the same breath as him talking about them having weapons.
Trump and Meadows' attorney hit back at Hutchinson's testimony.
The Associated Press reported:
"I hardly know who this person, Cassidy Hutchinson, is, other than I heard very negative things about her (a total phony and 'leaker')," he wrote.
He continued to post throughout the afternoon, accusing Hutchinson of lying, saying her body language "is that of a total bull…. artist," and describing her handwriting as "that of a Whacko?"
Meadows' attorney, George Terwilliger, told The Associated Press that Hutchinson's testimony "could not withstand even five minutes of fundamental cross-examination."
CNN also reported on Trump's response:
"When she requested to go with certain others of my team to Florida after my having served a full term in office, I personally turned her request down," Trump said on Truth Social during Hutchinson's live testimony.
Trump attempted to cast Hutchinson's testimony on Tuesday as revenge, claiming she was "very upset and angry that I didn't want her" at his Palm Beach residence.
Here are the unedited videos I shot at the Capitol Building on January 6th. I uploaded them all to my Rumble account. You won't see any protest attendees with any guns in any video!
The first video is right after President Trump finished speaking. Rally-goers began heading to the Capitol. Part 1 of the march to the Capitol.
All those people and not a gun in sight. If there was an insurrection, no one really tried.