Trump said there were criminals in the caravan. What do his critics have to say now?
Via Daily Wire:
"A member of the notorious MS-13 street gang, captured this week at the border crossing in Calexico, California, admitted to U.S. Customs and Border Protection agents that he used the 8,000-strong "migrant caravan," that snaked its way through Mexico from Honduras and Guatemala, as cover to re-enter the United States.
Jose Villalobos-Jobel was spotted on sight by Border Patrol agents last week as he was standing on the U.S. side along the border between the United States and Mexico, the Washington Examiner reported.
Customs agents detailed Villalobos-Jobel on suspicion that he was in the United States without legal documentation. Under questioning, Villalobos-Jobel affirmed agents' suspicions that he was a member of MS-13.
"Customs and Border Protection said Villalobos-Jobel admitted to being from Honduras and an active gang member of Mara Salvatrucha 13, or MS-13, a transnational criminal organization. He also said he traveled to the U.S. from his home country with one of the caravan groups, which have said they were coming to the U.S. to apply for asylum at the border," according to the Examiner.
Villalobos-Jobel was, apparently, easy to spot among the 2,000 or so migrants camped out at the border crossing in Calexico, which is around 100 miles east of a larger migrant encampment in Tijuana, Mexico. He's a known operative of MS-13, having been deported on a "secure flight" back to Honduras from Las Vegas in 2006, after committing an unspecified crime.
Villalobos-Jobel did tell investigators that he intended to enter the United States illegally and was not looking to declare asylum.
Although Villalobos-Jobel is the first official member of MS-13 to admit to having used the "migrant caravan" for cover, the Department of Homeland Security warned just last week that at least 600 "convicted criminals" were among the thousands of "refugees" seeking asylum in the United States as part of the movement.
President Donald Trump has also long warned that the migrant caravans were so large that each individual member couldn't be properly assessed, necessitating strict control at legal border crossings. The threat of MS-13 members in the crowds storming the border in Tijuana and elsewhere is what ultimately led the President to call up 5,000 active duty military members for assignments along the border."
REPORT: One-Third Of Migrant Caravan On Border Sick: Threat Of Outbreak
Afghanistan War Vet's 'Trump 2020' Flag TORCHED, Eric Trump JUST Sent An Awesome Message
Judge Drops Hammer On Eight-Time Deportee For Illegally Re-Entering U.S.
Trump Just Gave Manafort Best News Of His Life – Mueller's Not Going To Be Happy
BREAKING: Creepy Porn Star Lawyer Just Got Taken Down By Stormy – Disbarment Looming?
Remember When Trump Told Hillary She'd Be In Jail If He Was In Charge? He's Still Going For It
Trump Found Out About Hillary's Racist Joke & Now He's Sharing It Everywhere – WATCH
Navy SEAL Who Killed Bin Laden Just Gave Migrants Sage Advice & It's Hilarious
BREAKING: Melania Just Asked For The Help Of All Americans After Tragedy
Geraldo Gives Emotional Defense Of Migrants – General Flynn's Son Blows Him Sky High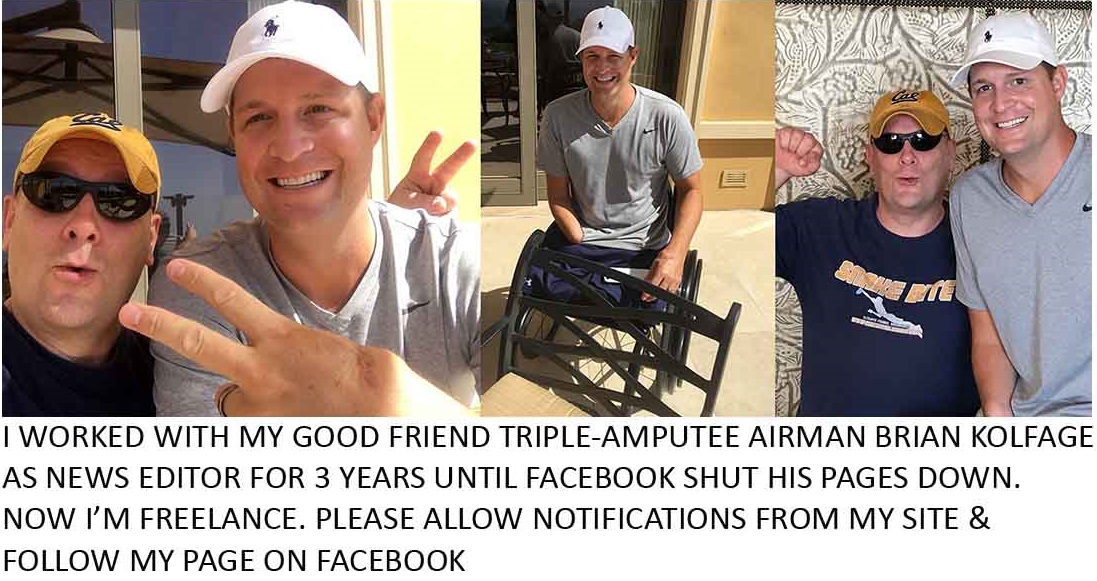 Follow Jeff on Facebook for the latest news! MAGA!