Awesome news. Trump might not have to tell OPEC & Saudi Arabia to keep oil prices low now with this major find.
Via Breitbart:
"The U.S. Department of the Interior announced Thursday the Permian Basin's Wolfcamp shale and Bone Spring formation spanning parts of West Texas and eastern New Mexico hold the largest potential oil and gas resources ever discovered. Federal surveyors note the Bone Spring plays could offer roughly seven times the amount of oil as the Bakken shale in North Dakota.
In a new assessment, the U.S. Geological Survey (USGS) estimated these untapped regions in the Delaware Basin of the Permian contained 46.3 billion barrels of oil, 281 trillion cubic feet of natural gas, and 20 billion barrels of natural gas liquids, more than two times larger than its 2016 assessment of the Wolfcamp shale play in the Permian's Midland Basin.
"Christmas came a few weeks early this year," said U.S. Secretary of the Interior Ryan Zinke in a prepared statement. "American strength flows from American energy, and as it turns out, we have a lot of American energy." Zinke added, "Before this assessment came down, I was bullish on oil and gas production in the United States. Now, I know for a fact that American energy dominance is within our grasp as a nation."
"In the 1980's, during my time in the petroleum industry, the Permian and similar mature basins were not considered viable for producing large new recoverable resources," said USGS Director Dr. Jim Reilly. "Today, thanks to advances in technology, the Permian Basin continues to impress in terms of resource potential."
In 2016, independent oil and gas consulting firm Rystad Energy released data that revealed Texas held 60 billion barrels of shale oil, more recoverable oil than in Saudi Arabia. Not long after, the USGS discovered the Wolfcamp shale in the Midland Basin portion of the Texas Permian Basin held the record for the most oil, natural gas, and gas liquid deposits that were "undiscovered, technically recoverable resources." They called this the largest shale formation of its kind in the Midland-Odessa region that may account for 20 billion barrels of crude oil, 16 trillion cubic feet of natural gas, and 1.6 billion barrels of natural gas liquids. By year's end, Chevron Corporation announced an aggressive plan to tap into the Permian oil resources in an attempt to triple daily crude output by 2020.
In June, IHS Markit, a leading international business information provider, forecasted a "stunning" level of growth for the Permian Basin. They anticipated the energy-rich region would produce more than 60 percent of the net global production by 2023. Then, in September, the Energy Information Administration (EIA) announced the U.S. became the world's largest crude oil producer, eclipsing Russia. This marked the first time since 1973 the U.S. led the world in oil production.
Reilly emphasized the results of the Delaware and Midland assessments created "our largest continuous oil and gas assessments ever released." He stated, "Knowing where these resources are located and how much exists is crucial to ensuring both our energy independence and energy dominance."
President Trump said he wants America to be "Energy Dominant." With this find, we're one step closer.
Hopefully OPEC will be keeping oil flows as is, not restricted. The World does not want to see, or need, higher oil prices!

— Donald J. Trump (@realDonaldTrump) December 5, 2018
Oil prices getting lower. Great! Like a big Tax Cut for America and the World. Enjoy! $54, was just $82. Thank you to Saudi Arabia, but let's go lower!

— Donald J. Trump (@realDonaldTrump) November 21, 2018
Hopefully, Saudi Arabia and OPEC will not be cutting oil production. Oil prices should be much lower based on supply!

— Donald J. Trump (@realDonaldTrump) November 12, 2018
Share this if you love that we are winning under Trump!
Kamala Harris Now At Center Of Sex Scandal After Attacking Kavanaugh For Months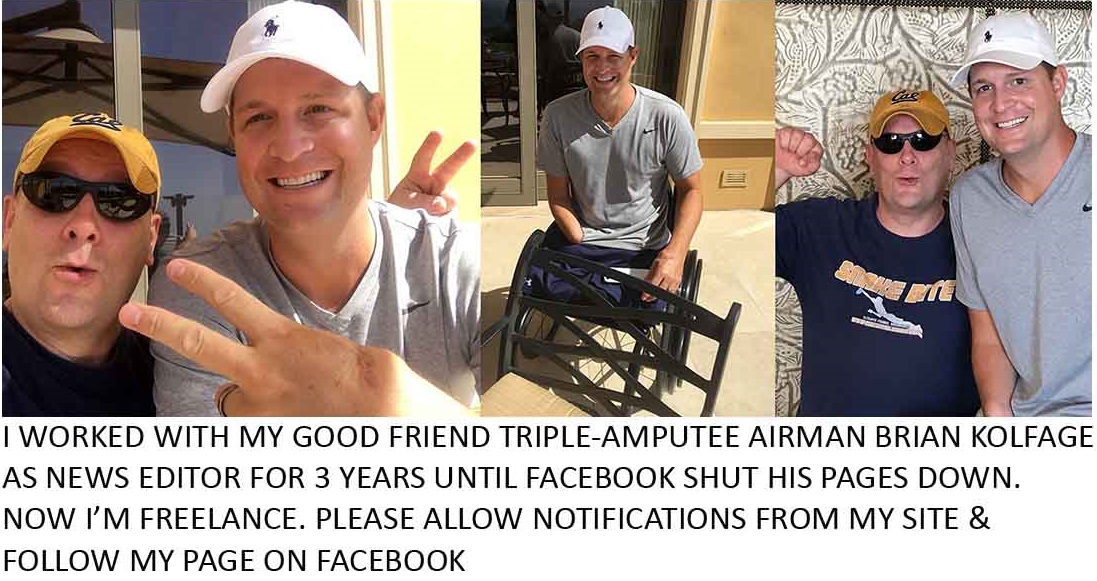 Follow Jeff on Facebook for the latest news! MAGA!