Pelosi just won the Democrat nomination to be their party's speaker.
Fox News is reporting:
House Democrats tapped Nancy Pelosi on Wednesday as the party's nominee for speaker — but the political powerhouse is still fighting to lock down enough support to secure the gavel in January's floor vote as some Democrats call for new leadership.
Pelosi, who faced no Democratic challenger, won her party's nomination during the closed-door House Democratic Caucus leadership elections at the Capitol. While intra-party tensions did not appear to be on display Wednesday, 32 House Democrats did vote against her.
The California Democrat now faces a final floor vote with the entire House of Representatives on Jan. 3, when she'll have to scrounge for additional support. While 203 Democrats voted for her Wednesday, it takes 218 votes to clinch the speakership with all members voting. Some who opposed her Wednesday could still flip to support her on the floor.
Democrats on Wednesday also elected Maryland Rep. Steny Hoyer for majority leader and South Carolina Rep. Jim Clyburn for majority whip. New York Rep. Hakeem Jeffries was elected as Democratic caucus chairman, after running against fellow Congressional Black Caucus member Rep. Barbara Lee, D-Calif.
Pelosi, speaking to reporters after the vote, expressed confidence that she will win the speakership in January, saying, "I think we're in pretty good shape."
Nancy Pelosi: "I'm talking about scores of members of Congress who just gave me a vote – are giving me a vote of confidence. That is where our focus is. Are there dissenters, yes. But I expect to have a powerful vote as we go forward." https://t.co/FpXbQI3KT0 pic.twitter.com/VBLg2lTdBP

— The Hill (@thehill) November 28, 2018
https://twitter.com/breaking9111/status/1067866888863125507
Still, the big question is whether or not Pelosi can get to 218 votes in January. More than a dozen House Democrats have called for new leadership and have said they won't vote for her on the floor.
"Right now, Leader Pelosi will not have the 218 votes necessary to become speaker," Democratic Massachusetts Rep. Seth Moulton, who has said he won't vote for Pelosi, said Wednesday.
Moulton said he — along with Reps. Tim Ryan of Ohio and Kathleen Rice of New York — met with Pelosi on Wednesday and asked her to produce "a meaningful plan for a leadership transition" to "allow a new generation of leadership to step forward."
"I am disappointed to report that no agreement was reached in this initial meeting," Moulton said.
But Pelosi appears to have had some success winning over other skeptical Democrats: Recently, a group of 16 Democrats signed a letter saying they opposed Pelosi, but several have since dropped off the list and announced support for her.
And on Wednesday, the nine members of the Problem Solvers Caucus, who had said they would vote Pelosi only if she agreed to new rules changes, said they had reached out a deal with Pelosi and would support her.
"We have reached such an agreement with Leader Pelosi to help break the gridlock for the American people and will support her, so these rules and reforms can be adopted in January," the caucus said in a statement Wednesday."
32 Dems voted against Pelosi for speaker today. Note that in 2016, she had 63 no votes. This time she was unopposed, and then, Tim Ryan was challenging her. But with all the hoopla this time, that's far fewer no votes. https://t.co/cAhfIdBl8P

— Amanda Terkel (@aterkel) November 28, 2018
Meet the House Democratic leadership team for the 116th Congress! #WaybackWednesday pic.twitter.com/qsRciYQCYE

— Kevin McCarthy (@GOPLeader) November 28, 2018
I see the democrats are excited about Nancy Pelosi being nominated as next Speaker of the House… and I must say, us conservatives, we're excited about that, too. lol.

— Alana Mastrangelo (@ARmastrangelo) November 28, 2018
Say hello to Trump 2020.
Remember When Trump Told Hillary She'd Be In Jail If He Was In Charge? He's Still Going For It
Trump Found Out About Hillary's Racist Joke & Now He's Sharing It Everywhere – WATCH
Navy SEAL Who Killed Bin Laden Just Gave Migrants Sage Advice & It's Hilarious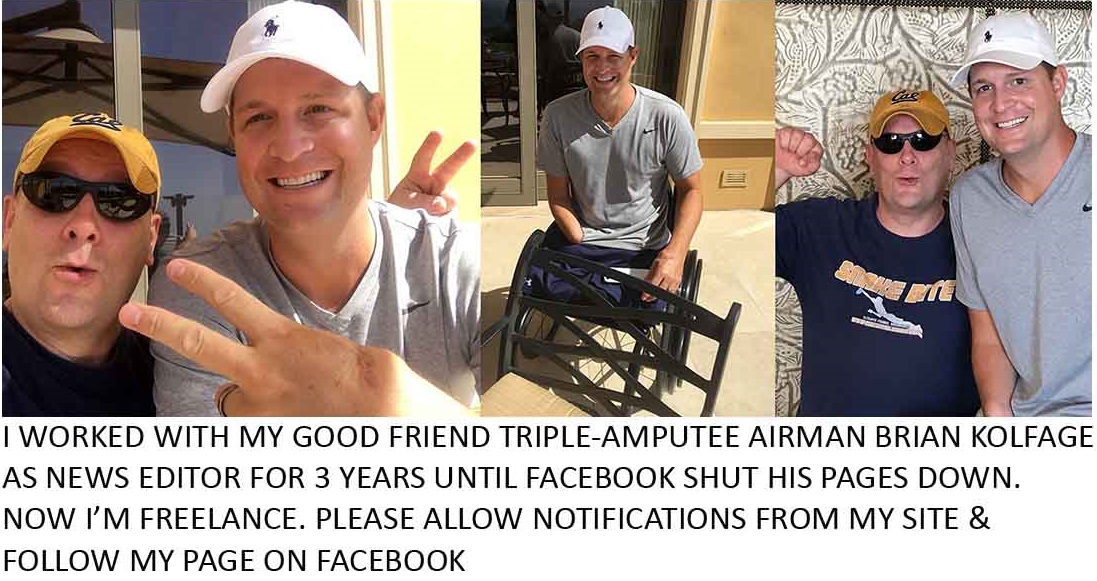 Follow Jeff on Facebook for the latest news! MAGA!