Because Airman Kolfage's campaign to fund the wall has gone viral, the pro-illegal immigration left has gone insane with hatred for the amputee war hero.
Airman Kolfage messaged me earlier today about an article penned by two anti-Trump writers who work for BuzzFeed News, the outlet which published the now infamous & uncorroborated "Steele Dossier" paid for by Democrats & the Clinton campaign in an attempt to take down Trump & help Hillary win the 2016 election.
The anti-Kolfage article uses screenshots of comments from Facebook accounts that were made to look like they were coming from Airman Kolfage. The comments were made five years ago when Kolfage was being attacked by several people who hated him. I remember when it was happening as I had done an article on Kolfage at the time. There were several "fake" Kolfage accounts that posted the vile & disgusting things.
Follow Jeff on Facebook HERE for the latest conservative news & inside news on Airman Kolfage's Wall campaign
The two BuzzFeed writers, Claudia Koerner & Brianna Sacks, are decidedly pro-Hillary & Obama and anti-Trump.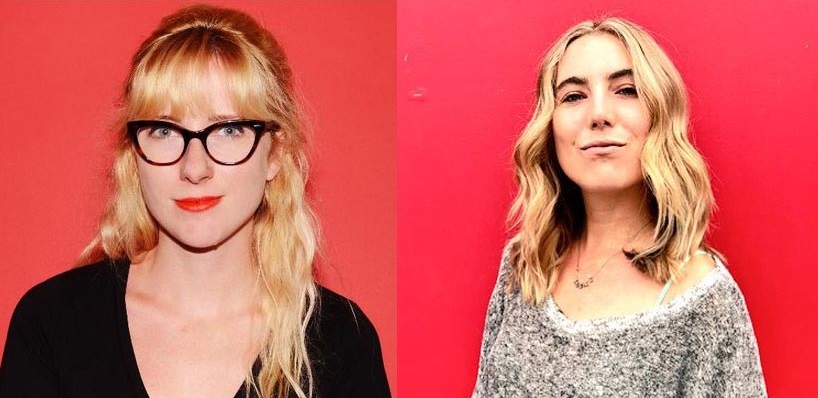 A quick perusal of their Twitter timelines & articles shows that they tried to paint Trump as an Islamaphobic racist & misled followers about singer Bon Jovi being a Republican who was voting for Hillary days before the 2016 election. The BuzzFeed writers posted many anti-Trump messages on their Twitter accounts prior to the election, and many posts celebrate the anti-Trump "pink pussy hat" marchers, the uncorroborated "Steele Dossier," and attack the Border Patrol over the 7-year-old girl who died of sepsis because her father didn't tell agents she was sick. Border Patrol agents actually saved the girl's life twice.
In their article, Koerner & Sacks try to paint Airman Kolfage as a racist who will steal money that people are donating for the wall.
They write of Kolfage:
"Behind a screen, he can be vitriolic, lashing out at "liberal trolls" and posting racially slanted messages on Facebook and Twitter, often linking to inflammatory stories."
They also spoke with an Obama supporter who interacted with Kolfage in 2013. The Obama-lackey said of Brian:
"He's a narcissist and this is all about him, not the wall," Vanderzanden said. "He wants to keep his name in the news. I wouldn't trust him with a buck.""
RELATED: Amputee Vet Raising Funds For The Wall Needs Your Prayers
The articles continues:
"Shortly after the wall-building campaign erupted, Kolfage updated the information to include a separate website that included a PO box in Castle Rock, Colorado, where donors could send checks to support the cause. GoFundMe only guarantees funds donated through their site, Whithorne [a GoFundMe spokesperson] said."
Koerner & Sacks say that they tried to contact Kolfage's media people for a response, but they made no such attempt according to his PR firm. By including a statement from a Kolfage-hater who said "I wouldn't trust him with a buck," and writing that Kolfage is accepting checks for the wall but that GoFundMe doesn't guarantee they will go towards the wall, the anti-Trump writers are insinuating that Kolfage will steal the money for himself. It's utter bullsh-t.
Many people had been asking where they could send checks to because they didn't want to use GoFundMe as their names are made public. They asked me about it, also. I told Brian about it & that's when he set up an address where checks could be sent. These scum-f writers are trying to suggest that Airman Kolfage, who volunteered to go to Iraq & fight to keep us safe after the 9/11 attacks, is now going to rob the very Americans he fought & lost his legs & arm for! What disgusting pieces of trash these two are.
Publishing unverified obviously fake garbage without even contacting me… they are following in gawkers footsteps #Gofundthewall https://t.co/fM4OCwPNm7

— Brian Kolfage (@BrianKolfage) December 24, 2018
In the article, Koerner & Sacks also included this screenshot of comments made in 2013 by a Facebook user who made an account that looks like Airman Kolfage's:
Kolfage told me they are totally fake, and I can attest there were many fake-Kolfage accounts during that time period.
RELATED: After Alyssa Milano Mocks Amputee Vet For Wall Fund, He Just 'Bit' Her Right Back
Brian sent me the following screenshots of fake accounts of him that even now are posting vile things in an attempt to smear him.
Airman Kolfage also sent me the following statement:
"Political trolls have made fake Facebook pages in my name, my wife's, and my fan page which has verified blue check mark. If it doesn't have a blue check then its not me. That's why Facebook created this, to stop malicious attacks against people in the public eye.
They used these fake Facebook accounts to go around the web leaving racist and just crazy conspiracy comments to make it appear they were made by me because they thought I would run for office. Clearly, I would never say such things and the accounts they used don't show the blue check mark either that my real accounts had. They have been attacking me for a very long time since I spoke out about Obama in 2012.
It is shameful that Buzzfeed decided to amplify these falsified posts without any verification. "
Now, Airman Kolfage is threatening to sue BuzzFeed which he absolutely should.
.@BuzzFeed just ran MEGA FAKE NEWS about me. Libs have cloned my accounts and posted racist remarks! FIND ME A LAWYER LET'S SUE THEM NOW! We can use the Millions towards the wall! @bri_sacks & @ClaudiaKoerner wrote the FAKE NEWS #GoFundTheWall @gatewaypundit @JenLawrence21 pic.twitter.com/Ir3vqXIYnI

— Brian Kolfage (@BrianKolfage) December 23, 2018
Looks like @buzfeed might become the next Gawker! Find me a law firm guys

— Brian Kolfage (@BrianKolfage) December 23, 2018
The two BuzzFeed writers got much of their information about Brian from a person who attempted to blackmail & rob him. Kolfage & I are good friends and I remember exactly when it happened. Now BuzzFeed is using information from people who hate Kolfage in an attempt to smear him & insinuate that the triple-amputee vet is a racist & a thief. This is why President Trump refers to fake news media as "Enemies of the people," because that's exactly what they are.
Share this if you support Airman Kolfage & think he should sue BuzzFeed for libel!
Follow Jeff on Facebook HERE for the latest conservative news & inside news on Airman Kolfage's Wall campaign