This is so sick. And the left wonders why we don't want thousands of unvetted migrants pouring in. We have enough to deal with here in California.
Breitbart is reporting:
"Two U.S. teens from San Diego were discovered murdered execution-style at an apartment complex in Tijuana over the weekend.
Christopher Alexis Gomez, 17, a senior at O'Farrell Charter High School in Encanto and Juan Suarez-Ojeda, a graduate of Ingenuity Charter School, were discovered along with an 18-year old friend from Tijuana in colonia Infonavit Lomas Verdes, according to local reports. Both Gomez and Ojeda traveled to Mexico to attend a party in nearby Ensenada on Friday and were due back the same night, according to family members in California. Early Sunday morning, the families were notified that the three were found dead at an apartment complex in south central Tijuana.
RELATED: Captured MS-13 Gang Member ADMITS What He Used 'Migrant Caravan' For
The three teens were reportedly tortured and stripped of their clothes. It is believed they were taken from another location and subsequently placed on their knees to be shot in their heads, according to information provided by Tijuana police to one victim's family.
The Gomez family reported that it was the first time their son traveled into Ensenada or Tijuana and was due to graduate in 2019 with plans to join the U.S. Marine Corps.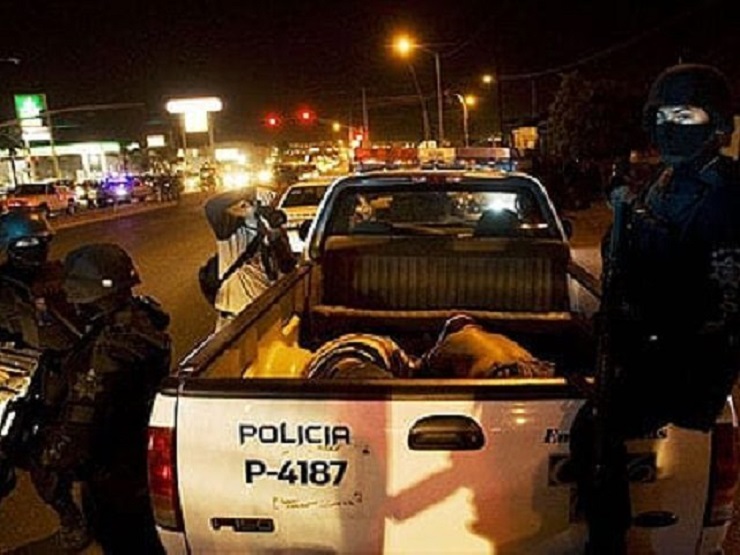 Several 9mm shell casings were discovered at the crime scene, according to local media reports."
The San Diego Union-Tribune also reported:
Two San Diego teenagers who took a Black Friday trip to Ensenada were shot and killed execution-style in a triple homicide Sunday morning at a Tijuana apartment complex, according to family members, school officials and Mexican media reports.
The victims were Christopher Alexis Gomez, 17, a football player in his senior year at O'Farrell Charter High School in Encanto, and Juan Suarez-Ojeda, who graduated from Ingenuity Charter School in Encanto earlier this year.
The third victim was an 18-year-old Tijuana man, according to Gomez's cousin Katheryn Garcia. The trio had gone together to a barbecue in Ensenada on Friday and were supposed to return that same night.
A Tijuana police detective told Gomez's family the three teens were tortured before they were shot Sunday, Garcia said.
There was no initial indication of what might have led to the brutal killings.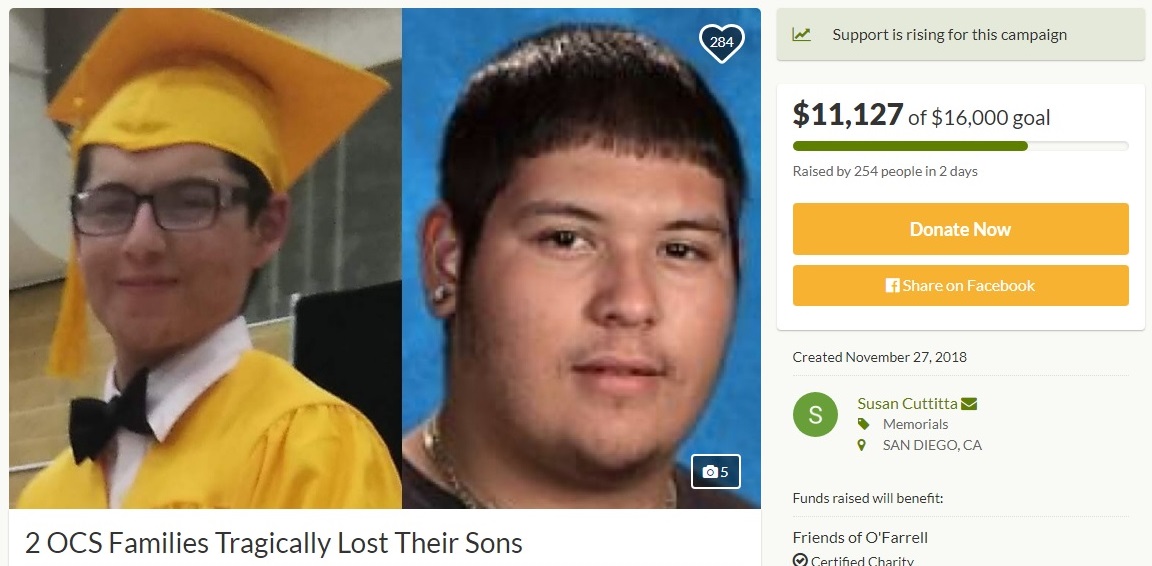 According to Tijuana media reports, the deadly gunfire erupted around 5 a.m. Sunday at the Lomas Verdes housing complex in south-central Tijuana. When police arrived, they found three young men dressed only in their underwear strewn in front of an apartment door.
An initial investigation suggested a group of armed men had forcibly moved the three teens at gunpoint, made them kneel and shot them each in the head execution-style, according to Tijuana news site Punto Norte.
Gomez's cousin described the 17-year-old as "an innocent boy" who was the "sweetest, most selfless person." He recently got his first job cleaning cars at a parking lot near the San Diego International Airport and planned to graduate from O'Farrell Charter next year before joining the Marines, Garcia said.
"We're all in disbelief that this happened," Garcia said through tears in a phone interview Wednesday night. "This was his first time going over to Tijuana or Ensenada."
Gomez was born and raised in San Diego and was not well-traveled, his cousin said, adding that he'd been to Mexico only once before, when their families traveled together in 2016 to visit other family members in Morelia, the capital of the central state of Michoacan.
According to his family, Gomez had headed out Friday with Suarez-Ojeda, who was dating Gomez's sister. Joined by the Tijuana teen, the trio apparently made it to the barbecue in Ensenada, according to those who were there. But the San Diego teens did not make it back to the U.S. that night as expected.
The Tijuana teen reportedly called his mother early Saturday and told her they were safe but had lost their cellphones, Garcia said. That was the last anyone heard from the group.
Family members contacted Baja California authorities and frantically searched for the missing teenagers over the weekend, Garcia said. On Sunday night, Tijuana police told them about the three bodies found outside the Lomas Verdes apartment.
"We were still holding out hope it wasn't them," Garcia said.
But Gomez's uncle went to a Tijuana morgue Monday and confirmed his nephew's identity.
Later that afternoon, news reached O'Farrell Charter School about the gruesome slayings.
"It's been pretty devastating for students and staff," Superintendent Jonathan Dean said Wednesday night. "It's a tough situation."
Suarez-Ojeda and Gomez both began attending O'Farrell Charter Schools in the same year, when Suarez-Ojeda was in 7th grade and Gomez was in 6th grade. Four of Suarez-Ojeda's siblings and Gomez's younger brother still attend the schools.
Dean and his staff made social workers and counselors available Wednesday. The high school's senior class of about 135 students was planning to create a memorial Thursday.
The superintendent described Gomez as a "really nice, good kid" who was a leader this year during the football team's inaugural season.
"He was so hard working, always helping his parents out," Garcia said of her cousin, who she described as being more of a little brother. "Nobody had a bad thing to say about him, he was just so goofy, happy and always smiling.
"I know how this story sounds, like something that people hear on the news: You go to Tijuana and this happens," Garcia said. "But he was the most selfless, kindest boy ever … This shouldn't have happened to him."
Faculty at O'Farrell set up a GoFundMe site for both San Diego families, and Garcia also set up a GoFundMe to help her cousin's family, who she said was struggling financially even just to bring his body back to San Diego."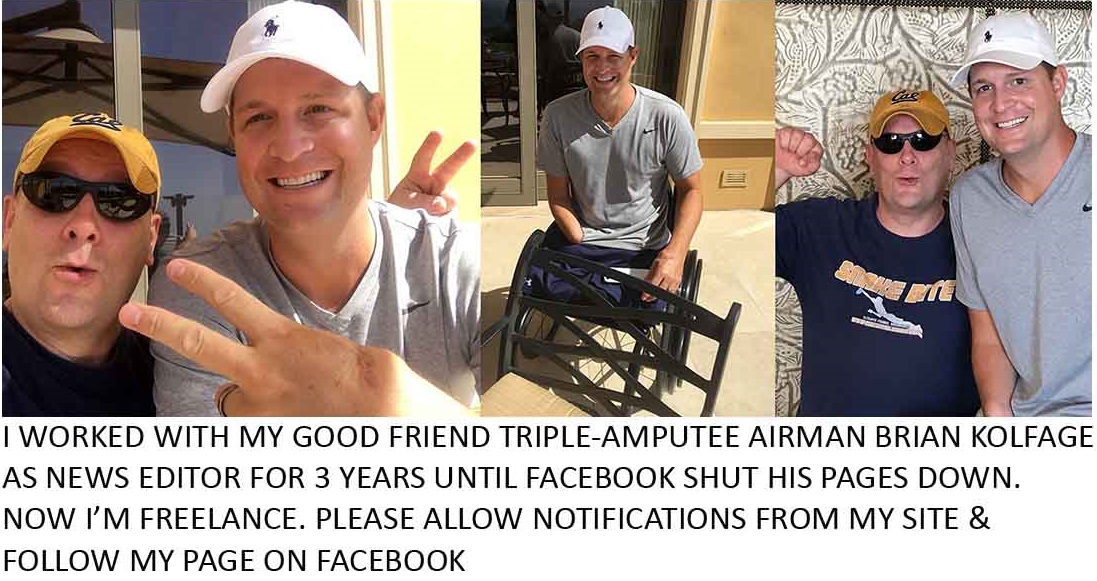 Follow Jeff on Facebook for the latest news! MAGA!