It appears Barron Trump has had quite the growth spurt.
In the most recent photos of Barron taken around Thanksgiving, he appears to be taller than his mother, First Lady Melania Trump. At 5'11", Melania is no shorty. Barron soon could overtake his dad in height!
Hollywood Life reported:
"We were shocked when we saw the first pics of 12-year-old Barron Trump since he was last spotted in August, because of how much he's grown in just three months. That was made even more apparent when the first son arrived back home in Washington, DC, after Thanksgiving and walked side-by-side with his parents. You may not realize this from only seeing him on TV, but President Donald Trump stands at 6'3″.
First Lady Melania Trump, a former model, is particularly tall, as well, at 5'11". It's unclear exactly how tall he is, but in new pics, their son is absolutely towering over her! It appears that Melania is also wearing a pair of her signature sky-high heels, which likely puts her at 6'0. He may be his father's height, actually, and he's still just a preteen. Who knows how tall this kid is going to get?"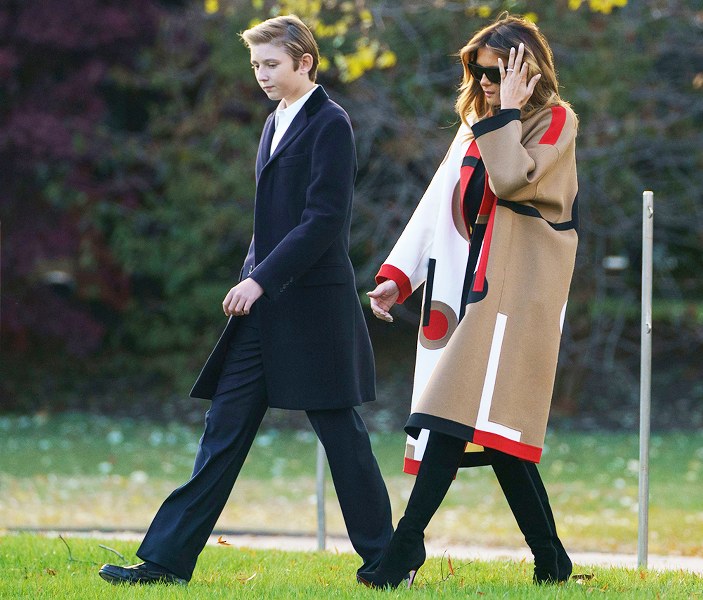 This was Barron in August of last year. Quite a difference.
Melania opened up about Barron while speaking to students at Liberty University the other day. She revealed the amazing love she has for him by training him up right & warning him of the dangers he will face in this world.
Via the Washington Examiner:
"First lady Melania Trump cautioned thousands of college students on Wednesday that the opioid epidemic could affect any of them, and said she's had talks about the dangers of opioids with her own 12-year-old son, Barron.
Trump was joined by Eric Bolling, a former Fox News host whose son died last year of an accidental opioid overdose. Trump said she has had talks about the danger of opioids with her own son, Barron, and said the media should pay more attention to what she is doing to spread awareness on the issue.
"They can mess up your mind and body," she said of their conversations with Barron. She said she's told him to "love yourself more than you love drugs." Trump said that while Barron is at an age at which children may not always listen to their parents, "I hope he follows what I teach him.""
CBS also reported:
Trump was promoting her "Be Best" campaign and even took a few impromptu questions from the audience. She spoke about everything from her taste in holiday decorations to a topic that is typically off limits: her son.
"I'm here speaking to you in my official capacity as first lady, but I want you to know that I'm also here as a mother," Trump said in a speech at Liberty University.
The conversation took a personal turn when she brought up her 12-year-old son, Barron. She even shed some light on what keeps him busy.
"I teach him what is right, what is wrong," Trump said. "He doesn't have a social media yet – he's not interested in it. He's all into sport."
The first lady is usually guarded about all things Barron and limits her public appearances, but in recent months, she's kept a much higher profile."
WATCH:
Isn't it great how much Melania loves her son & her country?
Share this if you're glad Melania is first lady!
Little Boy's Response To Seeing Melania Is the Best Thing Ever – WATCH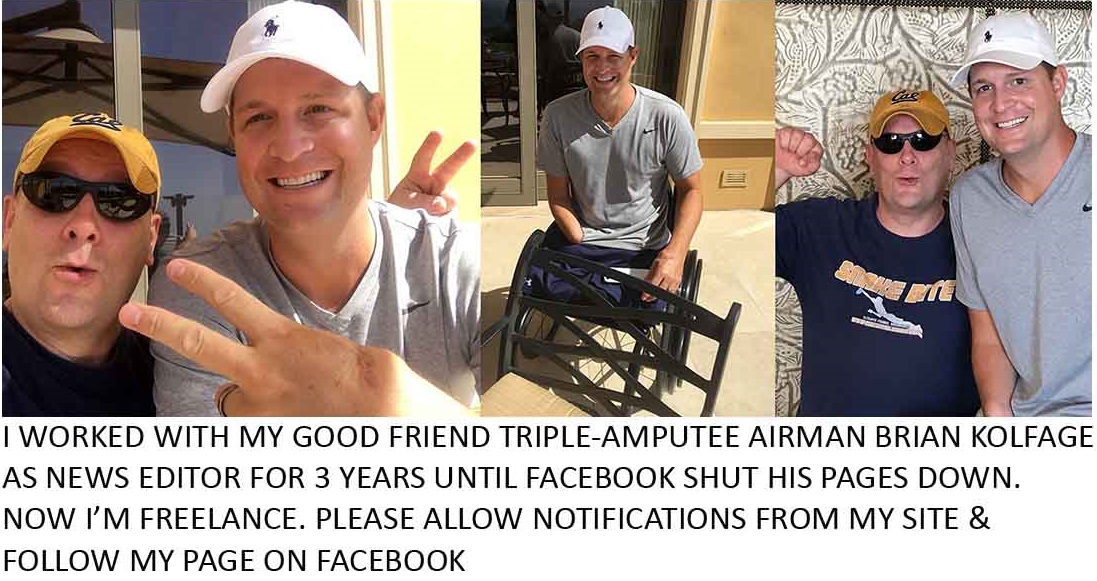 Follow Jeff on Facebook for the latest news! MAGA!