Berkeley just got SLAPPED!
Via Daily Wire:
On Monday, Young America's Foundation won a major victory for free speech, settling a lawsuit it had filed against the University of California, Berkeley; the university will have to pay YAF $70,000 to reimburse attorneys' fees; rescind the unconstitutional "high-profile speaker policy"; rescind the viewpoint-discriminatory security fee policy, and abolish its heckler's veto so that protestors will be barred from blocking conservatives from speaking.
It took over a year for YAF to achieve victory. As YAF noted:
No longer can UC Berkeley place a 3:00 p.m. curfew on conservative speech. No longer can UC Berkeley ban advertisements for Young America's Foundation-sponsored campus lectures. And no longer can UC Berkeley relegate conservative speakers to remote or inconvenient lecture halls on campus while giving leftist speakers access to preferred locations.
Further, the policy that allowed Berkeley administrators to charge conservative students $20,000 for security to host Ben Shapiro—an amount three times greater than the fee charged to leftist students to host liberal Supreme Court Justice Sonia Sotomayor—is gone. YAF and UC Berkeley agreed to a fee schedule that treats all students equally. Unless students are handling money or serving alcohol at an event, the security fee will be zero.
YAF Spokesman Spencer Brown stated:
Young America's Foundation is thrilled that, after more than a year of UC Berkeley battling against the First Amendment rights of its own students, the University finally felt the heat and saw the light of their unconstitutional censorship. YAF's landmark victory for free expression—long squelched by Berkeley's scheming administrators who weaponized flawed policies to target conservatives—shows that the battle for freedom undertaken by YAF on campuses nationwide is a necessary one."
The settlement stated:
The goals of UCPD's security recommendations will be to: minimize risks to the health and safety of the event participants and audience; minimize risks to the campus and surrounding community; maximize the ability of the event organizers to successfully hold the Major Event; and protect the exercise of rights of free expression by the event organizers, participants, and community …

Additional security fees will not be charged to event sponsors based on concerns that the content of the event or the viewpoints, opinions, or anticipated expression of the sponsors, event performers, or others participating in the event might provoke disturbances or response costs required by such disturbances.
In July 2017, in an email to Berkeley College Republicans (BCR), who were sponsoring Daily Wire Editor-in-Chief Ben Shapiro's speech along with YAF scheduled for September 14, 2017, UC Berkeley Dean of Students Joseph Greenwell and Student Organization Coordinator Millicent Morris Chaney denied the students' request for a venue for the event, despite what Morris Chaney called "extensive efforts." BCR fired back that Shapiro was coming whether the university liked it or not. UCB then said they would cover the security fees. In August, UC Berkeley's college Republicans had to agree to pay $15,738 for what the university called "basic security costs" — costs that would be paid by Young America's Foundation.
In early September, the university announced that half of the 2,000 seat hall for Shapiro's event would be left empty. In the end, roughly 700 police were deployed by the city; the university spent $600,000 on security."
I covered this event last year for triple-amputee Airman Brian Kolfage. There was a major uproar over Ben Shapiro's visit to the ultra-liberal campus. Antifa & others protesting Shapiro were there, but because of a major battle between leftists and conservatives at an event earlier in the year, there was a massive police presence that cost the city over half a million dollars. I included a video below that I took of a student protester saying Shapiro's speech was "emotionally traumatizing."
Video I shot of a student saying Shapiro's speech was "emotionally traumatizing." Hilarious.
Here's video taken at an event that took place at UC Berkeley months before Shapiro visited. Antifa was chased off by conservative protesters.
Here are some photos I took of the protests & police presence during Ben Shapiro's visit.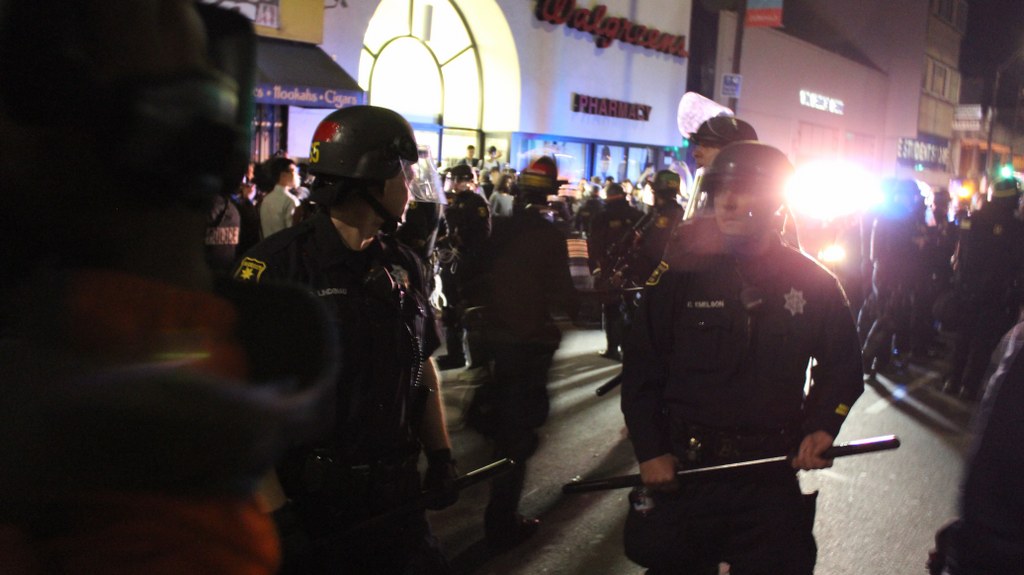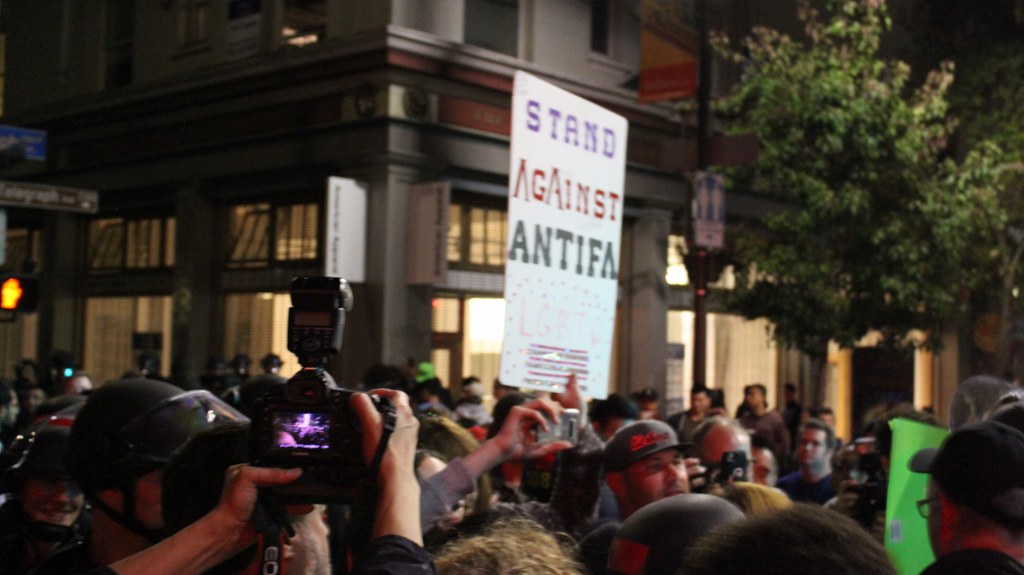 BREAKING: Lawsuit Filed Against DOJ For Records Of FBI Meetings With Clinton-DNC Law Firm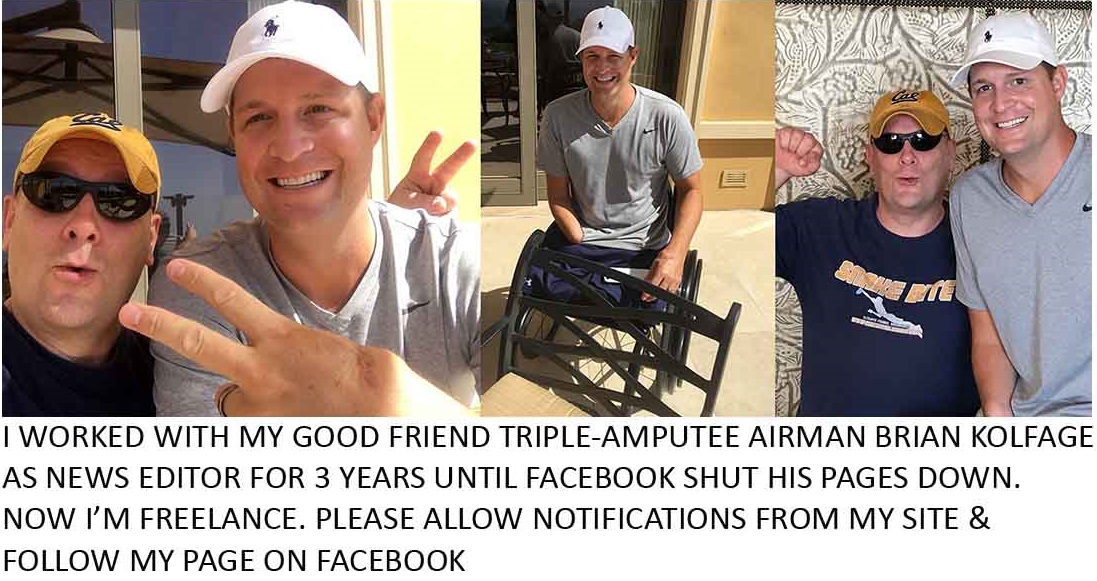 Follow Jeff on Facebook for the latest news! MAGA!