Boy, do we need more of these kinds of stories with all the negative things going on in the world. This grandma did the right thing & was rewarded amazingly. Enjoy!
Fox News reports, "A Michigan community rewarded a local grandmother – who used to walk to work each day – with a brand-new Jeep after the woman was lauded as a hero for returning $15,000 in cash she found in a gas station parking lot."
"She is literally one of the nicest people I have ever met, and if anyone deserves it, it's her," Jeff Schneider, of Szott Chrysler Jeep, told Fox 2 of White Lake Township grandmother Dianne Gordon.
Gordon, 65, had not had a car for about a year after her old one broke down, and would walk about three miles to and from work each day at VC Fresh Marketplace.
IT'S FREE TO SHARE THIS FEEL-GOOD STORY WITH YOUR FRIENDS AND FAMILY- TRY IT!
Last month, while making a quick stop at a BP gas station for snacks, she found a bag containing nearly $15,000 in cash, according to Fox 2 Detroit.
"I looked down on the ground and found a plastic bag with a large sum of money in it," she told the outlet. "When you turned it over, there was even more money."
"I was taught if it doesn't belong to you, you don't keep it," Gordon added, explaining how she immediately called police about the cash.
The White Lake Police Department responded to investigate, discovering more than $14,700 in cash, which was accompanied by wedding cards.
"Inside the bag was also wedding cards, these were gifts from a wedding that occurred that day," said Lt. Matthew Ivory. "I think it was $14,780 worth of cash."
Police were able to return the money to the newlyweds, but the community also wanted to thank Gordon for her good deed.
"It never really crossed her mind to do anything other than turn it over," Ivory added of Gordon.
Check out my new ad-free, reader-supported Substack for my live border & other reporting.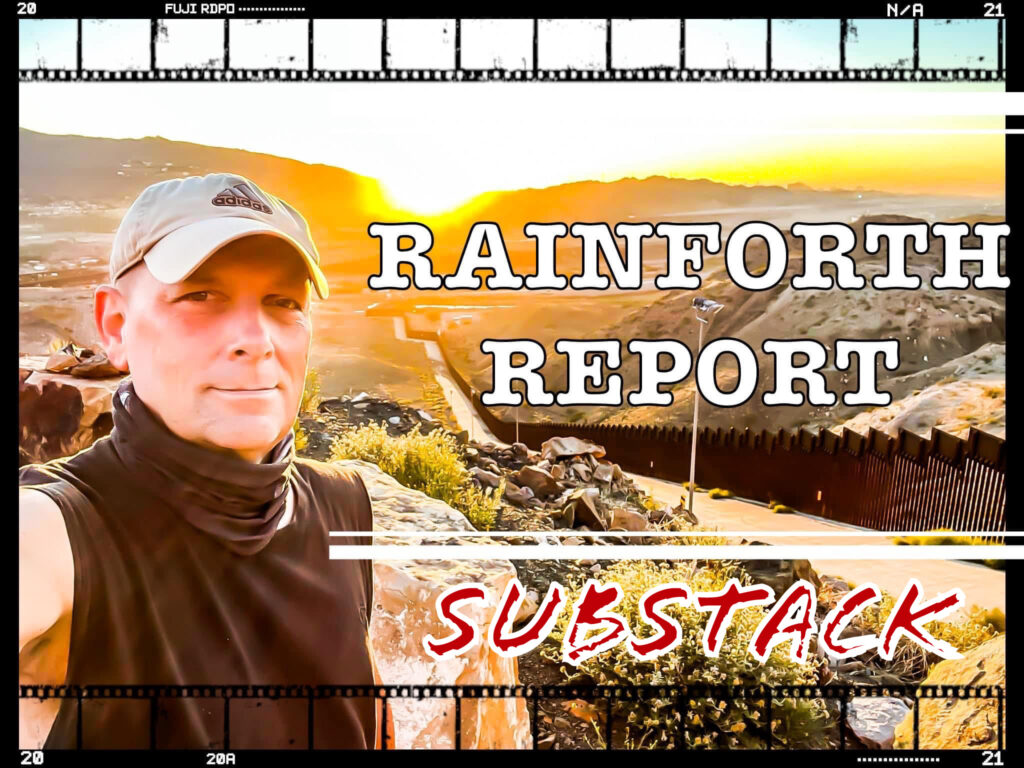 Sgt. Brad Connell recounted to Fox News Digital that he took the original call when Gordon reported the bag of money.
"This was truly one of those calls where I saw the best in people. When Dianne told me she walks to work 2.7 miles each way, 5 days a week, I told her I would give her a ride any chance I could," Connell said. "Then when I spoke to my wife about it, we knew we could try and do more for her. We spoke to the Chief and got permission to start the Go Fund Me."
"As a police officer's wife, I typically hear the bad things, so this was obviously heartwarming," Connell's wife, Stacy Connel, told the Washington Post. "I was hoping we could help her get a car since she could have walked into any dealership and used that money."
Earlier this week, Gordon was able to get a brand-new Jeep after roughly $67,000 was raised through Connell's effort – though the GoFundMe has continued growing and sits at over $82,000 as of Thursday.
"I got a call from Fox 2 and then an officer came over to break it to me and told me about the GoFundMe and I was in shock," she told Fox 2.
In addition to driving to work, Gordon said she's excited she can now go to her grandkids' sporting events.
"I never expected anything like this," Gordon added to the Washington Post. "I am overwhelmed. I was just doing what I was taught to do."
Sgt. Connell added that "Dianne has already started paying it forward and has given several local residents without transportation, rides to work or the store."
"The world truly needs more Dianne Gordons. In the couple weeks I've gotten to know Dianne, I've discovered that she lives every day to make tomorrow, better than today. If everyone had Dianne's outlook on life, the world would be a much better place," he added.