This is ludicrous. I'm an artist and a musician and none of my work would command the high-dollar amounts Hunter is getting for his less-than-great "art" unless I smoked crack and had a father in politics.
Via Fox:
Hunter Biden's art dealer said Thursday that the first son "will become one of the most consequential artists in this century" as House Republicans demand more information from the New York City gallery owner as part of their wider investigation into the Biden family.
Check out my new ad-free, reader-supported Substack for my live border & other reporting.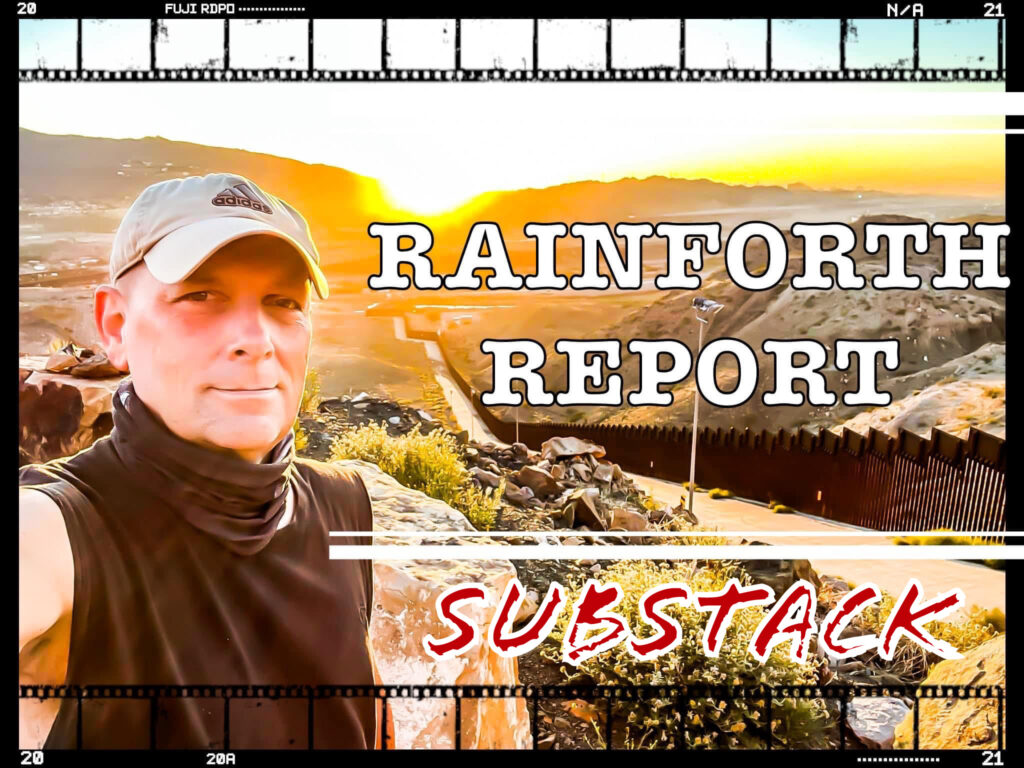 "This week the Chairman of the House Committee on Reform & Oversight of the 118th Congress of the United States of America issued a letter to the Georges Bergès Gallery with certain requests," Georges Bergès told Fox News Digital in an email.
"At the moment I cannot comment and I will refer you to my legal counsel, but know that my singular focus has always been, and will continue to be, the integrity of our artists and the privacy of our art collectors," he said.
Fox News Digital reported Wednesday that Rep. James Comer, R-Ky., chairman of the House Committee on Oversight and Accountability, sent a letter to Bergès demanding he turn over all communications between his gallery and the White House related to a reported deal to withhold all records of the prices and final buyers for Biden's art.
"You have advertised that Hunter Biden's latest artwork ranges in price from $55,000 to $225,000. It is concerning that President Biden's son is the recipient of anonymous, high-dollar transactions—potentially from foreign buyers—with no accountability or oversight (other than you)," Comer wrote to Bergès. "The American people deserve transparency regarding certain details about Hunter Biden's expensive art transactions. We believe you possess important information related to this investigation."
Bergès defended Hunter Biden's art in a statement to Fox News Digital, saying the embattled first son has a "personal narrative" to tell through his art.
"Almost 10 years ago I opened a gallery that has a global perspective on the human experience and that seeks to find artists who I feel will be consequential not just in the art world but in the broader culture," he said. "Artists that are relevant to the times, not to esoteric circles where art and exhibitions come and go unnoticed by society, by the people, by culture, but relevant innovative artists and exhibitions that challenge us, and engage us."
"I represent Hunter Biden because I feel that not only his art merits my representation, but because his personal narrative, which gives birth to his art, is very much needed in the world," he continued. "His is a story of perseverance; Hunter's story reflects what I believe is the beauty of humanity, judged not by the fall, but by having the strength to rise up, by having the character required to change and the courage to do it. Hunter Biden's art reflects all of that and more. His art gives us hope; it reminds us that tomorrow brings a new day, a new beginning, a new possibility."
"Hunter Biden will become one of the most consequential artists in this century because the world needs his art now more than ever," he added. "In a world that beats us down, we need art in our lives that reminds of the unrelenting divinity within each of us."
Fox News Digital previously reported that Bergès has longstanding ties to China and said in 2015 that he wanted to be the art world's "lead guy in China."
Comer responded to that comment on Wednesday, telling Fox News Digital that "foreign adversaries, including China, have used transactions involving sham art sales to launder money and evade sanctions imposed by the United States."
"For decades, Hunter Biden has peddled influence and access to his father and engaged in shady business dealings with foreign adversaries around the world," Comer said. "Given Hunter's history of suspicious activity, it is deeply concerning that the President's son continues to sell his amateur artwork to anonymous purchasers for sky-high prices."
"Hunter's art dealer, [Georges] Bergès, has also made it clear that he intends to be the 'lead guy' in China for art," he continued. "Why would anyone pay Hunter top dollar for items that are arguably worthless? He's no Pablo Picasso. As Chairman of the House Oversight Committee, I will continue to push for transparency and answers for the American people to get to the bottom of who is buying Hunter's art."