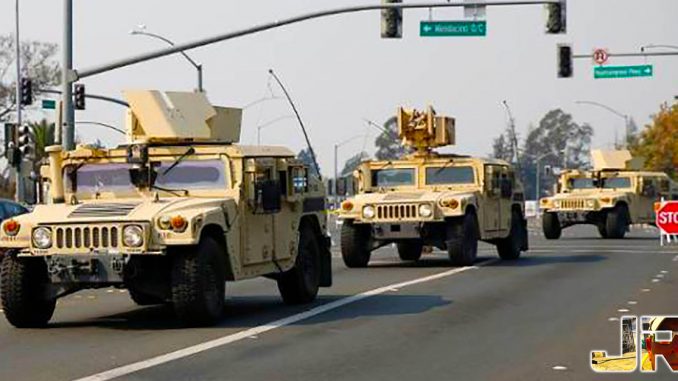 Gavin Newsom has deployed the National Guard in our state to assist with "food distribution." The Guard began setting up here in Sacramento today at a food bank distribution warehouse. Earlier this week, Governor Newsom said that he was prepared to enact martial law in order to deal with the coronavirus outbreak. He later walked the statement back saying that it would probably not be necessary, but you never know what these politicians have in mind. All residents of our state were told to "shelter at home" starting today.
I went out briefly this evening to pick up some goods at the corner store near me. The streets of downtown Sacramento are eerily quiet on what would normally be a busy Friday night. Almost no cars and all restaurants & bars are closed as are most other businesses. I saw one or two people out walking, and several homeless people asking for money by the corner store.
Fox News L.A. is reporting on the Guard deployment:
California Gov. Gavin Newsom announced Friday the deployment of the California National Guard to assist in the battle against COVID-19 by providing "short-term food security to isolated and vulnerable Californians.
Tanks have arrived in #SanDiego pic.twitter.com/j2M0WLMn3a

— Elizabeth Sanders (@gelizabeths) March 21, 2020
The hopes are that the short deployment will help stabilize the immediate needs of food banks during this pandemic crisis.
Many food banks are seeing a significant impact due to the coronavirus pandemic, with a large decline in volunteerism leading to a large impact on logistical and local infrastructure for food distribution.
"The California Guard will initially deploy personnel and logistical equipment to a food bank distribution warehouse in Sacramento County starting today, and will conduct immediate site assessments statewide for those counties that have requested short-term support and stabilization. This short-term assistance from the California National Guard allows time to mobilize AmeriCorps, California Conservation Corps and Local Conservation Corps members, and other volunteers where counties have identified serious gaps," said the statement from the Governor's Office.
? National Guard mobilizing in HB. Normally this would seem really odd. Nowadays, it doesn't phase me at all. pic.twitter.com/Uk4FY5gTgQ

— Long Beach Mike (@longbeachmike73) March 21, 2020
The L.A. Times is reporting that:
"The California National Guard could later be called on to provide medical and logistical support to deal with the spread of the coronavirus throughout California, which state officials expect to overwhelm the state's hospital system.
The guard could also assist local law enforcement if needed to enforce the governor's executive order to have most Californians stay at home and businesses deemed nonessential to remain closed."
Here are a few shots I took of downtown Sacramento tonight. Normally, traffic would be heavy & there would be many pedestrians on a Friday. This is just a few blocks from the state capitol building.
Yesterday I went grocery shopping & had to go to two different Safeway stores in downtown Sacramento. The first I went to on Alhambra was out of almost everything I needed so I went to the one on 19th & S streets. The toilet paper/paper towel aisle was completely wiped out for the third day in a row. Popular staples like beans, chili, rice, pasta, and frozen meats were almost completely wiped out, also.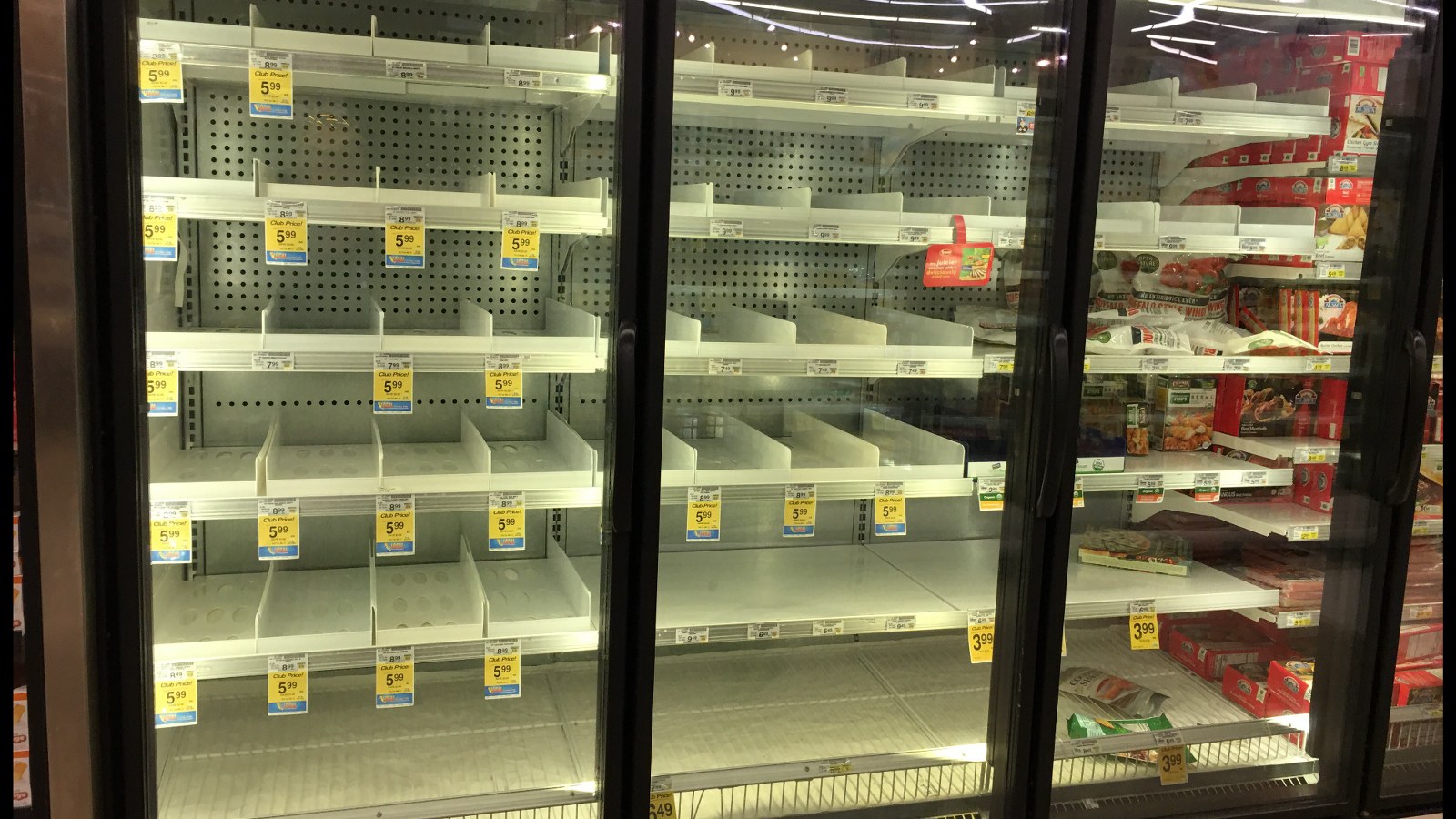 Governor Newsom's "shelter at home" order has no end date at this time. If the business closures and the order for residents to stay at home go beyond a few weeks in the world's 5th largest economy, people could become restless & resist government authority. Millions are predicted to lose their jobs as the nation deals with the coronavirus pandemic. That could result in increased cases of depression, drug & alcohol abuse, suicide, and homelessness, not to mention lower life-expectancy rates.
If the shelter-at-home orders go on indefinitely, the government's response could cost more lives than it saves.
Stay safe out there, everyone. More updates from locked-down-California to follow.
Jeff Rainforth is the photographer & news editor for Airman Kolfage's We Build the Wall, Inc.
Like Jeff on Facebook HERE
Follow him on Twitter HERE