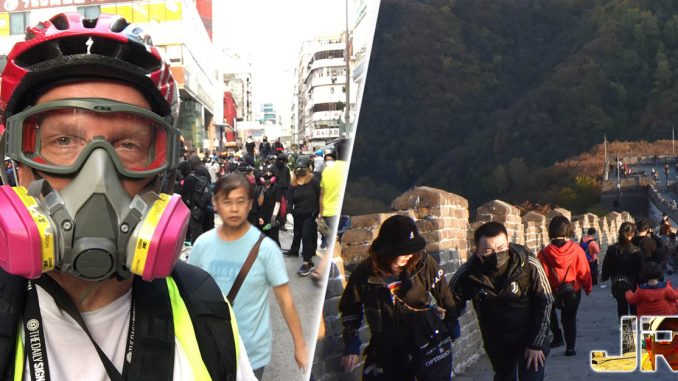 Late last year my employer (We Build the Wall) sent me on a world tour of border walls. I was filming the walls and counter-terrorism measures in 6 different countries for a documentary. My first stop was Hong Kong. I embedded with protesters there for two weeks documenting their struggle against the Chinese Communist Party (CCP). From there I went to Beijing and a small village about 60 miles to the north to film the Great Wall. I was a thousand miles from Wuhan, where the virus is believed to have originated. I left China on October 27th & flew to Bangkok, Thailand, then took a connector flight to Hat Yai near the border with Malaysia.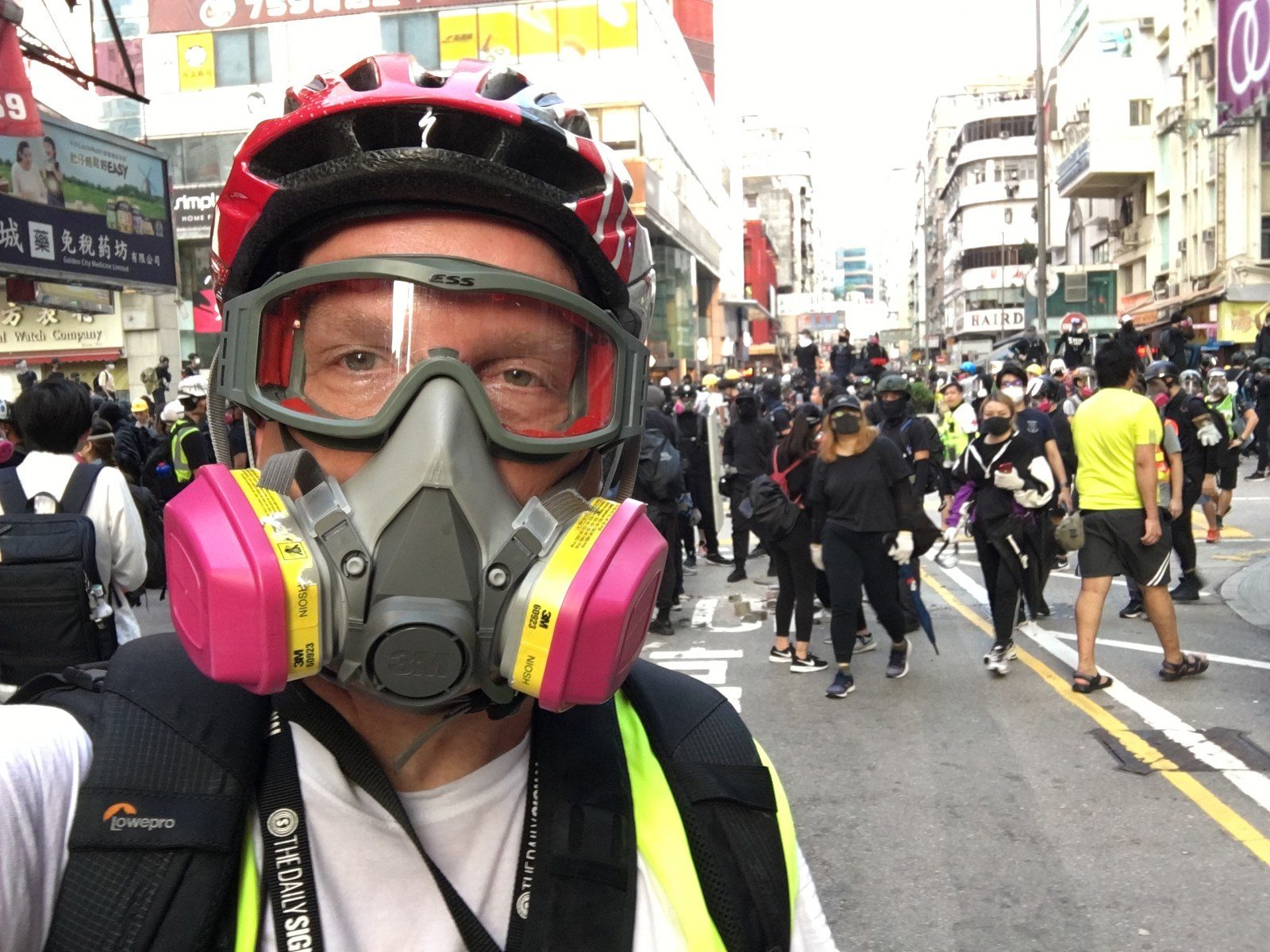 From Hat Yai, I drove to the border & entered Malaysia. Southern Thailand is experiencing terror attacks and the attackers often cross into Malaysia to escape. After filming the border wall on the Malaysian side, Thai officials wouldn't let me reenter the country until the next day so I had to stay at an Islamic hostel overnight.
Like Jeff on Facebook to follow his work on the border & world travels
I then left Thailand & flew to Israel with a stop in Singapore. After the flight, I came down with a bad cold & cough, but it wasn't bad enough to sideline me from work. From Israel, I flew to Hungary, then to Paris, France, and then to Spain & North Africa. I was overseas for 39 days. I returned home on November 17th, which is when the first case of Covid-19 was detected (researchers believe the virus may have been spreading weeks before that, though).
My flights home went from North Africa to Barcelona, to Frankfurt, Germany, and from there to San Francisco, California. After arriving at home in Sacramento I became very ill. Every muscle in my body burned with pain. I couldn't move or get out of bed for about a week. It wasn't like the flu as I did not have a fever or head congestion, etc. I went to urgent care after 5 days and the doctors didn't know what I had. They did not prescribe any medications. A few days later I returned to normal. The new coronavirus had not been reported at this time. I chalked up my illnesses to being on long flights with people who may have been sick. I had been on about 80 flights in 2019 and got sick several times after long flights. To me, it was just "normal" to get sick while traveling because of contact with germs on planes, etc.
I did not travel anywhere in December of 2019. I stayed home & edited videos from my world tour. On January 12th I flew from Sacramento to Dallas/Fort Worth then to McAllen, Texas. I drove from McAllen to El Paso, across half of New Mexico, and then back to McAllen again for anti-cartel work. During this trip, I used hand sanitizer religiously & I did not become sick once the entire month & a half I was out of state. I flew back to Sacramento via McAllen & Dallas/Fort Worth on February 19th. I stopped using hand sanitizer when I got home, and about a week later I came down with a bad cold. I believe I had a fever. The worst of it was over in about 3 days. I most likely caught the cold in Sacramento. I wore an N95 face mask whenever I went grocery shopping or out to run errands so I wouldn't pass the cold on to others the entire time I had the cold.
As fears of the coronavirus spread, I decided to reach out to my Kaiser doctor to see if I should be tested since I was in China. I explained my entire world tour to her, and that I had been sick twice. I received a response yesterday (the same day I asked if I should be tested).
Here is my doctor's response:
"Hi Jeff, wow you really are a work traveler! I do not think you need to be tested now Jeff. It is certainly possible you had the virus when you returned home and you are fine now. We are currently testing high risk and symptomatic patients. So if you develop fever and shortness of breath please call the office."
Here is a screenshot of our correspondence:
While I did not have any of the serious symptoms of Covid-19 (fever/shortness of breath) while I was sick during my world tour, we might never know if I contracted it. My doctor believes it is very possible I had it, but since I am OK now there is no need to test.
Had Chinese authorities informed the world of the outbreak earlier, many of us who travel the world for work could have been tested while still overseas or upon returning to the states. I certainly hope I did not actually have the virus & unwittingly spread it. I guess we'll never know. The good news is that the death rate in the U.S. has dropped to 1.3% as more are being tested. About two weeks ago it was almost 6 percent.
Stay safe out there, everyone.
Jeff Rainforth is the photographer & news editor for Airman Kolfage's We Build the Wall, Inc.
Like Jeff on Facebook HERE
Follow him on Twitter HERE