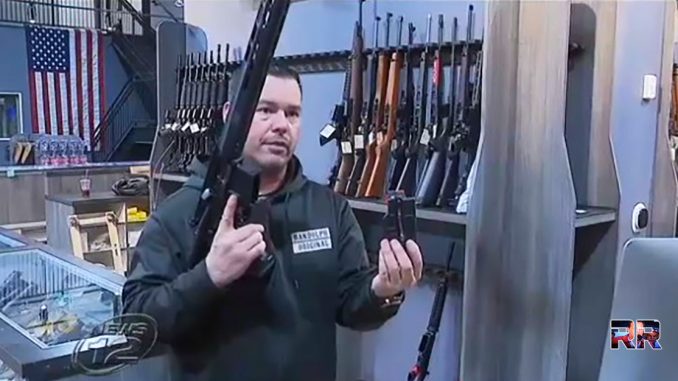 Just last month we had a Democrat member of Congress suggest that the government would use nukes on its own citizens if they resisted against proposed gun bans. Now in New Jersey, it will be a felony to be in possession of "high capacity" magazines. This is how it begins.
Breitbart is reporting:
"The possession of "high capacity" magazines will be a fourth degree felony in New Jersey beginning Tuesday morning.
Gov. Phil Murphy (D) signed the ban on magazines holding over 10 rounds in June, and it takes effect December 11.
The Conservative Review reports:
When the clock strikes midnight Tuesday morning, anyone in New Jersey who owns a magazine capable of holding more than 10 rounds of ammunition is officially in possession of illegal contraband and is deemed a fourth-degree felon. Unlike previous magazine bans, this one retroactively bans people from even owning such magazines in their homes, even though they had been purchased legally.
The ban was challenged in court after it was signed, but last week the United States Court of Appeals for the Third Circuit upheld the ban. Breitbart News reported that a three-judge panel from the Third Circuit voted 2 to 1 to uphold the ban.
Judge Stephanos Bibas, a Trump appointee, was the panel judge who voted against the ban. He argued that the ruling treats the Second Amendment as protecting second-class rights, unequal with other rights. He wrote, "The Second Amendment is an equal part of the Bill of Rights. We must treat the right to keep and bear arms like other enumerated rights, as the Supreme Court insisted in Heller. We may not water it down and balance it away based on our own sense of wise policy."
On a practical note, "high capacity" magazines are not the key element to mass public attacks in America. Rather, the key element is time. Attackers target gun free zones and this gives them time to carry out their evil machinations at their leisure."
News 12 New Jersey reported:
"The Murphy administration set a 180-day deadline to get rid of higher-capacity magazines when Gov. Phil Murphy signed a package of gun laws back in June. That deadline ends Monday.
Members of the armed forces and law enforcement departments are exempt from the new rule. But civilian violators could face up to 18 months in jail per magazine that is over the 10-round limit.
Many gun owners say that the new rule was poorly implemented.
"Overnight you've turned law-abiding citizens into felons," says Rick Friedman, founder of RTSP firearms range.
Friedman says that he has a more than four-week waiting list at RTSP for gun owners who need to modify their magazines to hold 10 rounds or less. The grandfather clause that allowed gun owners to keep their higher-capacity magazines expires Dec. 10. The magazines need to be modified, destroyed or turned in.
"Please, bring your magazines in to be altered, get rid of them. Do not be in possession of a 15-round magazine," Friedman says.
The Association of New Jersey Rifle and Pistol Clubs sued to try and get the magazine limit thrown out as unconstitutional. But the Third Circuit Court of Appeals sided with the state and upheld the law.
New Jersey Attorney General Gurbir Grewal tweeted, "A sensible law to address mass shootings. Today, the court of appeals upheld the law. Big win for public safety and law enforcement safety!"
Murphy and state Democratic leaders lauded the gun control bills at the June ceremony where the governor signed them into law.
"We passed this package of legislation, and we fought tooth and nail for what was right and what was common sense and what was rational," Assemblyman Lou Greenwald said at the time."
The fact that the NRA starting to attack funding gun violence Research must mean we're getting close ????

— David Hogg (@davidhogg111) December 8, 2018
Last week, country star John Rich defended the Second Amendment and called out fellow musicians Dierks Bentley & Tyler Hubbard over their gun control push. The NRA and another pro-Second Amendment organization are suing the state of Washington over gun control laws that were just approved by voters, also.
We're going to need more action like this if we want to protect our Second Amendment rights.
Share this if you won't give up your guns!
REPORT: Jerome Corsi To SUE ROBERT MUELLER For $350 Million In Damages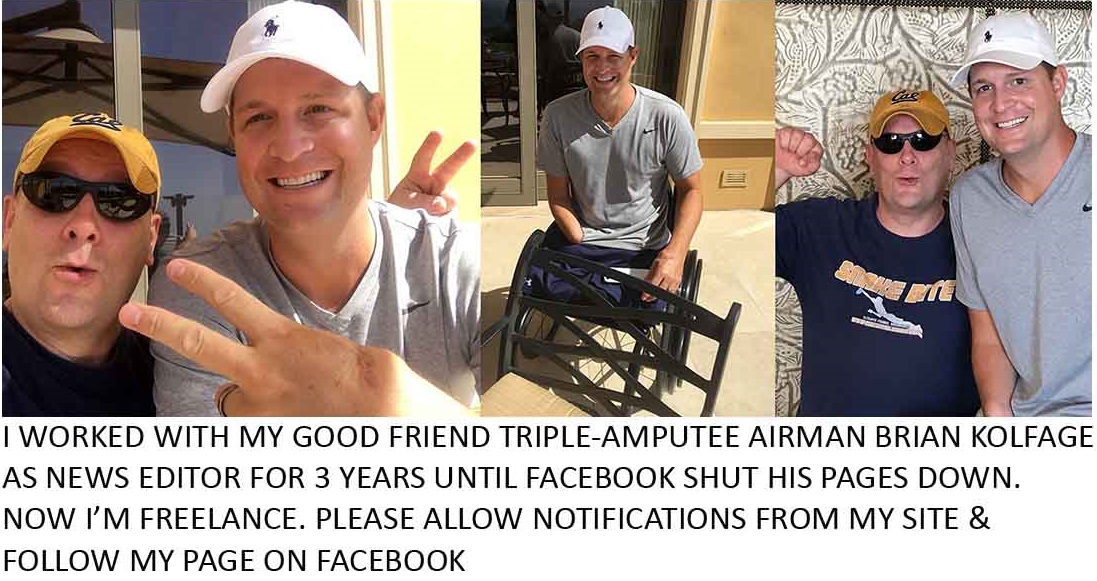 Follow Jeff on Facebook for the latest news! MAGA!