Brian Kolfage joined the Air Force after almost 3000 Americans were killed in the September 11, 2001 terror attacks that also destroyed the Twin Towers in New York City. He wanted to serve. He wanted to keep what had happened to thousands of his fellow Americans from happening again. It was his duty, he believed.
On September 11th, 2004, exactly 3 years to the day since the 9/11/01 attacks, a 107 mm rocket landed feet from Airman Kolfage. He lost both of his legs just below the hip and his right hand.
After almost a year recovering at Walter Reed Army Medical Center, Kolfage walked out of the facility.
After graduating from college, Kolfage became interested in news publishing and began managing pages on Facebook for news websites. He also started his own coffee company, Military Grade Coffee.
Airman Kolfage ran the Right Wing News Facebook page this year & had been involved with the brand for several years. That is until Facebook decided it didn't like how Brian ran the RWN page and they shut it down. The page had 3.6 million fans, and Brian was a major factor behind its growth. Facebook also shut down his coffee company page that gave 10% of proceeds to wounded vets.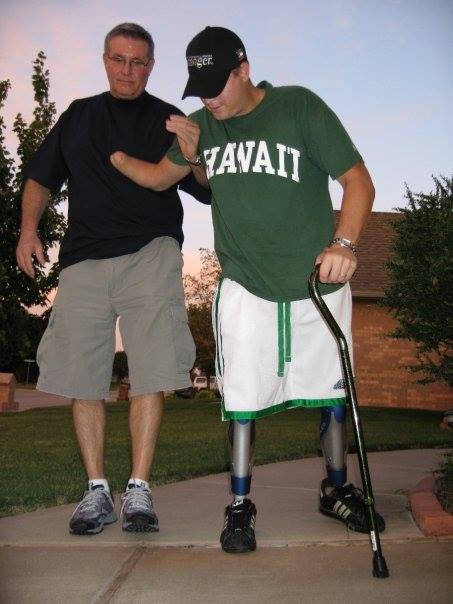 Kolfage invested $315,000 to grow brands on Facebook. Facebook requested the $315,000 from Kolfage for advertising in order to reach larger audiences. Zuckerberg had no problem taking Brian's money. But Zuckerberg & Facebook decided they couldn't allow the popular RWN page & several others Brian managed to continue to exist. They decided to rob Airman Kolfage of his money & his hard work.
Now Airman Kolfage is fighting back against Facebook's censorship. He has a new website, Fight4FreeSpeech.com & he's building a movement.
Last night, Kolfage sent out a Tweet & let everyone know what his next move is.
He's going to fly to California, go to Facebook's headquarters, and chain himself in his wheelchair to Zuckerberg's front door.
I'm curious what the media would do if I went to @Facebook in my wheelchair, and locked myself to their door.

Ok who's coming with me? https://t.co/P77Ofo8f2W@johnhawkinsrwn @RyanAFournier @IngrahamAngle @GOPLeader @RealJamesWoods @MarkDice @lucasnolan_

— Brian Kolfage (@BrianKolfage) November 30, 2018
That's not going to be good optics for the social media behemoth considering all the scrutiny it's already facing. Can you say "REKT"?
Responding to a text I sent him about the logistics of the Facebook visit, Kolfage replied that he's looking for an opportune time to do it. He asked me to send him a schedule of major events occurring in the area since I live about a hundred miles from Facebook's headquarters.
Earlier this week Kolfage Tweeted out that he's going to have Zuckerberg's "ass" hauled before the Senate.
Lawmakers from nine countries tore into 'frat-boy billionaire' Mark Zuckerberg.

Wait for round 2 when we haul his ass into the senate. https://t.co/FN1GdwvgkK@lucasnolan_ @EmeraldRobinson @tedcruz @RyanAFournier @getongab @HuckabeeOnTBN @IngrahamAngle @MarkDice @dbongino

— Brian Kolfage (@BrianKolfage) November 29, 2018
With the growing army of supporters who are rallying behind Airman Kolfage, he sure as hell could do just that. Even President Trump's son, Trump Jr., weighed in on Brian's plight, and the two have been in contact with each other via text messages, Kolfage told me.
It never ends. Facebook Deletes Disabled Veteran's Page Without Warning — After Taking $300,000 for Ads https://t.co/T2AqV0Gt5I

— Donald Trump Jr. (@DonaldJTrumpJr) October 17, 2018
I worked with Airman Kolfage for 3 years and covered him even longer. If there's one thing I know, if he says he's going to do something, you might want to take him at his word.
Zuck, Kolfage is coming for you. You robbed him of a fortune and took away his means to support his family. Now all Hell's about to come down on you. Enjoy the ride.
DON'T STOP SHARING THIS UNTIL BRIAN GETS JUSTICE!
Brian Kolfage alive day from Brian on Vimeo.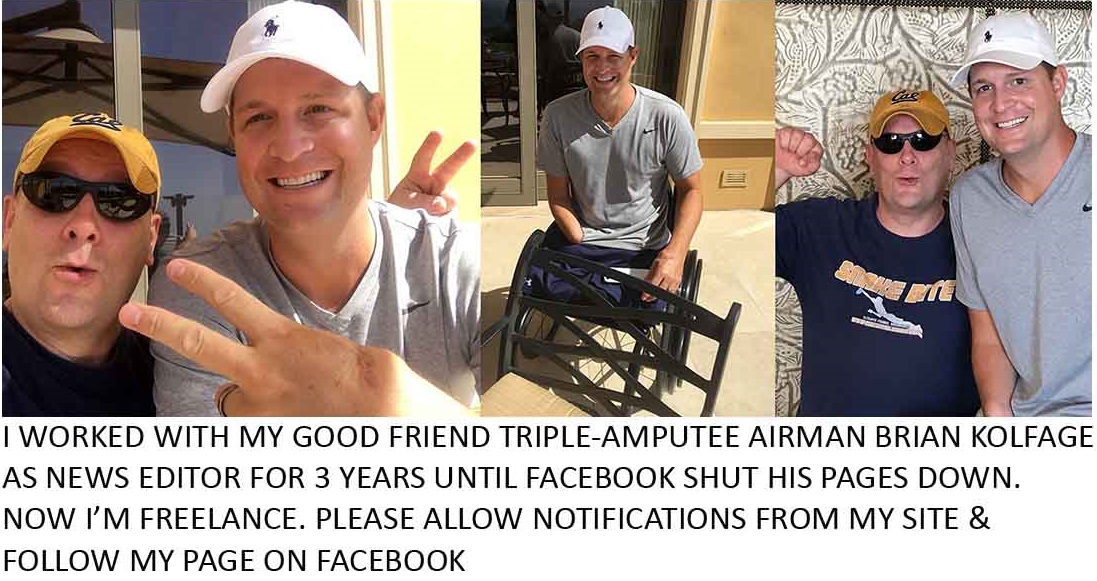 Follow Jeff on Facebook for the latest news! MAGA!