It's the first reported attack on U.S. Border Patrol agents since the caravan began arriving. Most of the news has been focused on Tijuana, the reported attack took place in Yuma, Arizona, though.
The attacker is said to have previously been arrested & deported from the US.
CBS affiliate KOLD 13 reported:
"Last night, Yuma Sector Border Patrol agents and a CBP pilot had rocks thrown at them when they tried to arrest a subject who claimed to have been part of the migrant caravans.
On Friday night, at approximately 5:45 p.m., Yuma Sector Border Patrol agents discovered footprints from a subject who had illegally crossed from Mexico into the United States just east of the Andrade, Calif. port of entry.
Agents radioed for a CBP Air and Marine helicopter to assist and it responded a short time later.
The agents tracked the suspect for almost a mile until he was encountered near a tree.
The male suspect climbed up into the tree, set it on fire, and began to throw rocks at agents on the ground as well as at the CBP helicopter. None of the agents nor the helicopter was struck.
The subject eventually came down from the tree and was taken into custody. He was determined to be a 31-year-old Honduran national illegally in the U.S.
The subject told arresting agents that he had been part of one of the migrant caravans that had been covered by the media in Mexico recently. He was transported to the Yuma Central Processing Center. The Winterhaven Fire Department responded and extinguished the fire.
During processing, the subject was found to have several previous arrests in Florida as well as a previous deportation from the U.S. on June 4, 2018. The subject is being presented for prosecution and removal proceedings.
Federal law allows agents to charge individuals by complaint, a method that allows the filing of criminal activity charges without inferring guilt. An individual is presumed innocent unless and until competent evidence is presented to a jury that establishes guilt beyond a reasonable doubt.
U.S. Customs and Border Protection officials welcome assistance from the community. Individuals can report suspicious activity to the Border Patrol and remain anonymous by calling 1-877-872-7435 toll free. Reporting illicit activity could result in saving someone's life."
Share this if you think Border Patrol should use force to protect themselves!
Ocasio-Cortez Comments On Fox News' Coverage Of Her, Insults Everyone Who Doesn't Speak Spanish
REPORT: Trump Makes Deal That Stops Caravan In Its Tracks
Chuck Schumer's Skeletons Just Came Out & They Explain A LOT
Trump Fan Worth $300 Million Going To Hollywood To Shake Things Up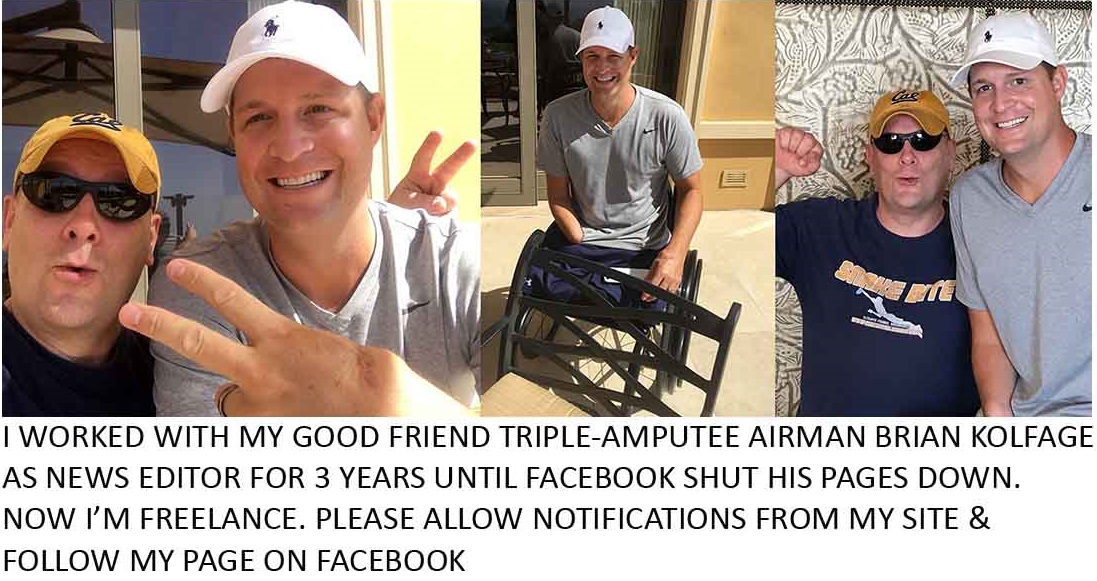 Follow Jeff on Facebook for the latest news! MAGA!