A few days ago I wrote how Zuckerberg & Facebook stole $315,000 from my good friend & co-worker, triple-amputee Senior Airman Brian Kolfage.
Airman Kolfage lost both legs & his right arm in Iraq when a mortar landed feet from him in 2004. He wasn't expected to survive let alone walk again, but he did.
After almost a year recovering at Walter Reed Medical Center, Brian walked out on his own.
Defying the odds, Airman Kolfage went back to work for the Air Force as a base security manager, then he enrolled at the University of Arizona's School of Architecture.
He learned to draw with his left hand as his dominant right hand was gone. He graduated from university and was also awarded the prestigious Pat Tillman Scholar award. He also served on Congresswoman Gabrielle Gifford's Veterans Advisory Committee.
In 2014 Brian was bestowed the George C. Lang Award for Courage.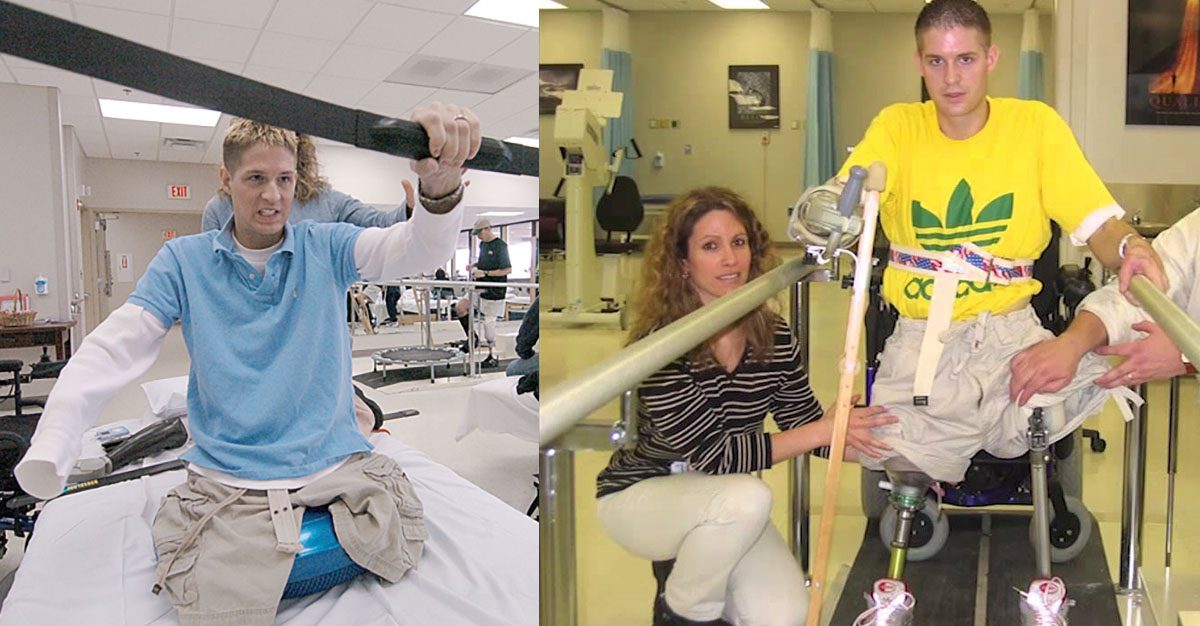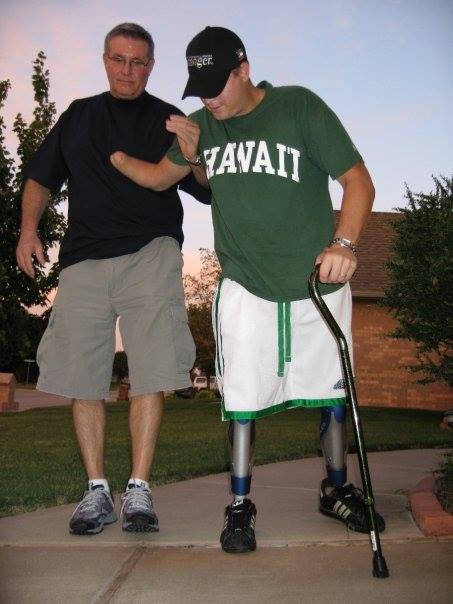 Soon after, Airman Kolfage became interested in managing news brands on social media. He started running pages on Facebook for various news websites and was very successful at it. He also started his own coffee company, Military Grade Coffee.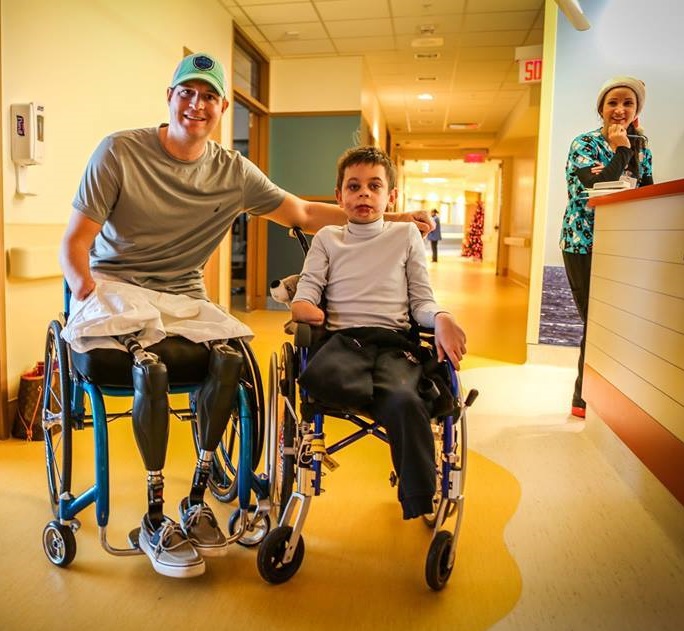 Kolfage was involved with the Right Wing News brand for several years, and in 2018 he began managing the Facebook page for the site. I work as the editor-in-chief for Right Wing News and Brian & I were in constant contact day in & day out. He is a tireless professional, and a humble, class act.
Over the years, Facebook requested money for ads to grow the pages Kolfage was managing. He invested $315,000 in the projects he worked on.
On Thursday, October 11th, 2018, it all came crashing down as Zuckerberg & Facebook decided to shut down Brian's pages, including the verified Right Wing News page which had 3.6 million fans. This happened during the "purge" of pages just before the midterm election.
Zuckerberg robbed Kolfage of his work & his money. Facebook even took down his coffee company page! How sick is that?!!!
Just today, Breitbart News published a story on Brian's plight. The story went viral almost immediately. It shot to the top of their site.
Breitbart reported:
Kolfage was the administrator of a number of Facebook pages, notably the pages Right Wing News and Military Grade Coffee, both of which were deleted recently as Facebook attempts to crack down on what it considers "misinformation" on the platform. Right Wing News had more than 3 million followers at the time of its blacklisting by Facebook.
In another Facebook post, Kolfage stated: "Facebook lied, they shut down my page because it was conservative, powerful, and the elections are in 2 weeks.
We have MAJOR support flowing in all the way from the top of the Trump administration. Get ready!"
Kolfage later said: "I'm not a 'conservative.' I'm not a 'liberal.' I'm an American, with deep beliefs in what our country stands for. I proved this by fighting for America, knowing I may not return home. My life was spared, but I paid for freedom with one arm and both my legs.
I've given limbs, I've stared death in the face first hand. I've seen my legs blown to pieces and lost friends. Losing my limbs meant comparatively little to me because I gave it fighting for what I believed in; I believed America was the greatest country because we had freedom … and I've seen what oppression looks like. My sacrifices are nothing compared to what previous generations made in WWI, WWII, Korea and Vietnam."
Kolfage stated that he has invested a large amount of money into Facebook's advertising system and his pages are one of the key ways that he earns money to support his family:
"My income as a father and husband is threatened. This isn't the right to free speech I gave my legs and arm to defend. Three limbs wasn't enough for some… now my livelihood is gone with it. Facebook took down our Facebook page, cutting off all contact we had with the millions of people who signed up to follow us, the millions of people who liked what we were sharing online.
We had a coveted, verified blue check mark, 3.5 Million fans, and I invested over $300,000 in ads at Facebook's own request, nearly begging us to spend spend spend just to reach our fans… whom they kept making more difficult to reach with every passing year."
Kolfage's other page, Military Grade Coffee, which sold coffee was also deleted: "Facebook also deleted my other business page. I own a coffee company called Military Grade Coffee Company [which donates 10% of all profits back to veteran organizations].
We don't post politics, we sell coffee and support veteran charities. Facebook is maliciously attacking my way of life because of my beliefs, and they don't care. The New York Times even stated that Facebook made this calculated move to silence thousands of voices (and millions of forwarded messages) because of the upcoming midterm elections.""
It was excellent seeing Breitbart pick up a story on what happened to Kolfage. I received several texts from him after the story published, and he was very excited that others were covering what was going on.
What happened next was even better, though. President Trump's son, Donald Trump Jr., saw the Breitbart article & shared it with his 3 million followers on Twitter. I quickly shot a picture of Trump Jr's Tweet to Brian via text & he couldn't believe it.
It never ends. Facebook Deletes Disabled Veteran's Page Without Warning — After Taking $300,000 for Ads https://t.co/T2AqV0Gt5I

— Donald Trump Jr. (@DonaldJTrumpJr) October 17, 2018
Brian responded to Trump Jr. with a few Tweets of his own.
Thanks @DonaldJTrumpJr @realDonaldTrump for your support

— Brian Kolfage (@BrianKolfage) October 17, 2018
Thank you @DonaldJTrumpJr @realDonaldTrump I will not be a victim to liberal suppression. NEVER! https://t.co/ZrgkzJ8cxd

— Brian Kolfage (@BrianKolfage) October 17, 2018
Thank you for helping spread the word about what Zuckerberg & Facebook did to me, Trump Jr! I have a new site where we are fighting this & for freedom of speech for All Americans. Please sign up & help us in this war! Thank you again! BK https://t.co/edD4aDQBXm

— Brian Kolfage (@BrianKolfage) October 17, 2018
As I was writing this story, Fox & Friends First also Tweeted about Brian.
Disabled Veteran, Brian Kolfage's business pages, Right Wing News and Military Grade Coffee, were disabled by Facebook for "misinformation." Has social media censorship gone too far? pic.twitter.com/4UQH2seh9Y

— Fox & Friends First (@FoxFriendsFirst) October 17, 2018
It's so awesome seeing everyone who has stepped up to help Brian. Hopefully justice is served & he gets his pages back. That's how he supports his family. How sick is it that Facebook even took down his coffee company page? How much do you have to hate a person to do something like that? Disgusting!
Some good news, we're currently speaking with lawyers about a lawsuit against Facebook, and we are organizing a march on Facebook's headquarters with some of the people who held rallies at Mexican consulates to free Marine Sgt. Andrew Tahmooressi from the prison he was in.
Here are a few ways you can help Brian out.
Follow him on his verified Facebook fan page.
Go to his new freedom of speech site, www.fight4freespeech.com & sign up to get involved.
Buy his coffee from his site Military Grade Coffee.
Follow him on Twitter.
Thank you, everyone, for your help, and thank you Trump Jr!
DON'T STOP SHARING THIS UNTIL BRIAN GETS JUSTICE!
Brian Kolfage alive day from Brian on Vimeo.