President Trump's daughter Ivanka is in Iowa to promote technology in education so American kids can grow up & get good paying jobs. Not everyone was happy about the first daughter's visit, though. Ivanka was attacked online & by protesters who called it a PR stunt for the "princess."
The Idaho Statesman reported:
"Several students lined up inside Wilder Elementary School on Tuesday morning each held up an iPad displaying a letter of the alphabet to spell out the word "welcome" as one of their two special visitors walked through the school's doors.
The students gathered around the guest, Apple CEO Tim Cook, as he began querying them about what projects they are working on.
"We are making a movie," one student called out.
"Who is the star of your movie?" Cook asked.
"You are!" responded the student.
When the next special guest, presidential adviser and first daughter Ivanka Trump, walked through the school's door several minutes later, the students' joyous squeals were matched with shouting from a small group of protesters and supporters gathered outside the school.
Unfazed, Trump walked into the group of students and began looking at the images the students displayed on their screens. "I love this," said Trump, looking at one of the many images. "Did you make that? Very nice."
Cook and Trump then embarked on a nearly hourlong tour of the school, visiting classroom and watching students demonstrate their technological skills on the handheld devices Apple provided the school district nearly three years ago.
"In the past year I have visited 20 states across the country … these are states that are often called the laboratories of innovation," Trump said during her visit. "You come into districts where you have superintendents like [Wilder] Superintendent [Jeff] Dillon who is so deeply passionate about bringing innovation and making a system that works for his or her students."
Visiting the Wilder School District today with Tim Cook to learn firsthand how they are preparing America's future workforce using @Apple technology to transform the learning environment and personalize students' educational experiences based on their unique needs and strengths!

— Ivanka Trump (@IvankaTrump) November 27, 2018
Protesters & supporters showed up.
Ivanka Tweeted that she was proud to help Americans kids prepare for a successful future.
Great being with @Tim_Cook in Wilder, ID today and meeting so many exemplary students, teachers and administrators. @Apple's public-private partnership illustrates the power + potential of #Tech to revolutionize education and prepare America's students for success! pic.twitter.com/AmjuxvOsl1

— Ivanka Trump (@IvankaTrump) November 27, 2018
She was attacked online by liberals who apparently just became concerned about how tax dollars are being spent.
How much did we pay for this photo op?

— Skylur (@Skylur60) November 27, 2018
And there it is, photo-op princess doing what she does best – nothing – and the taxpayers are paying for it.

— JoJo (@barty1252) November 27, 2018
Wow!

How many schools in USA have NO Apple technology,OR computers,OR books,OR desks,or even heat in the winter?

This is a bullshit propaganda campaign
WTF R U or DeVos doing for education?

NEITHER of U lying bitches should be within 100 miles of any program on education. pic.twitter.com/U9ndqTY3FU

— TheFactsTheLiesTheWhiteHouse (@factslies_wh) November 27, 2018
Apparently these people don't want what's best for our children.
Ivanka is doing an amazing job. She doesn't have to help her father out with affairs of the state. She had a great life but chose to be subjected to abuse from the left in order to help our country.
Thank you Wilder, Idaho and @Apple!

???? Idaho Statesman pic.twitter.com/Bv8VaQF9s1

— Ivanka Trump (@IvankaTrump) November 27, 2018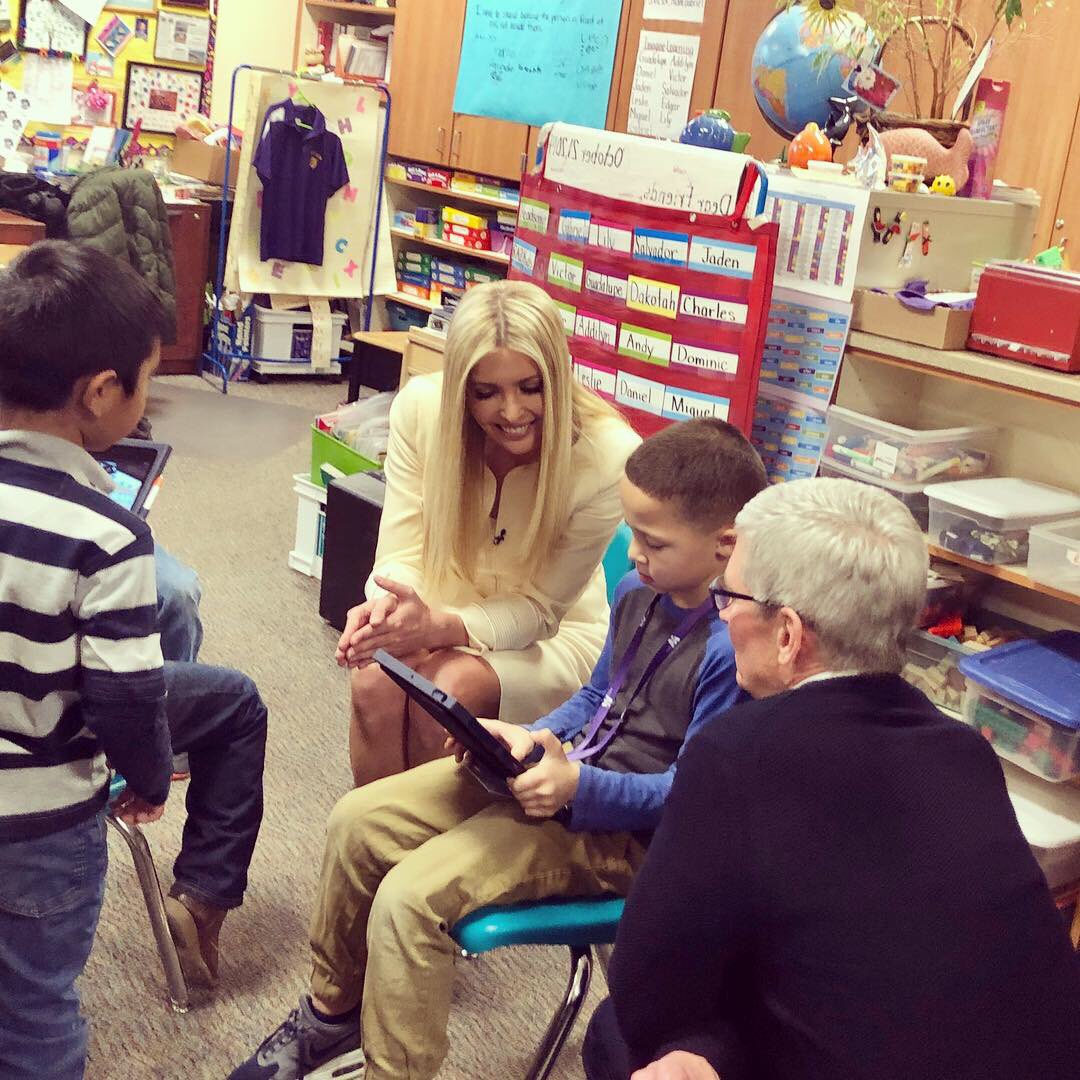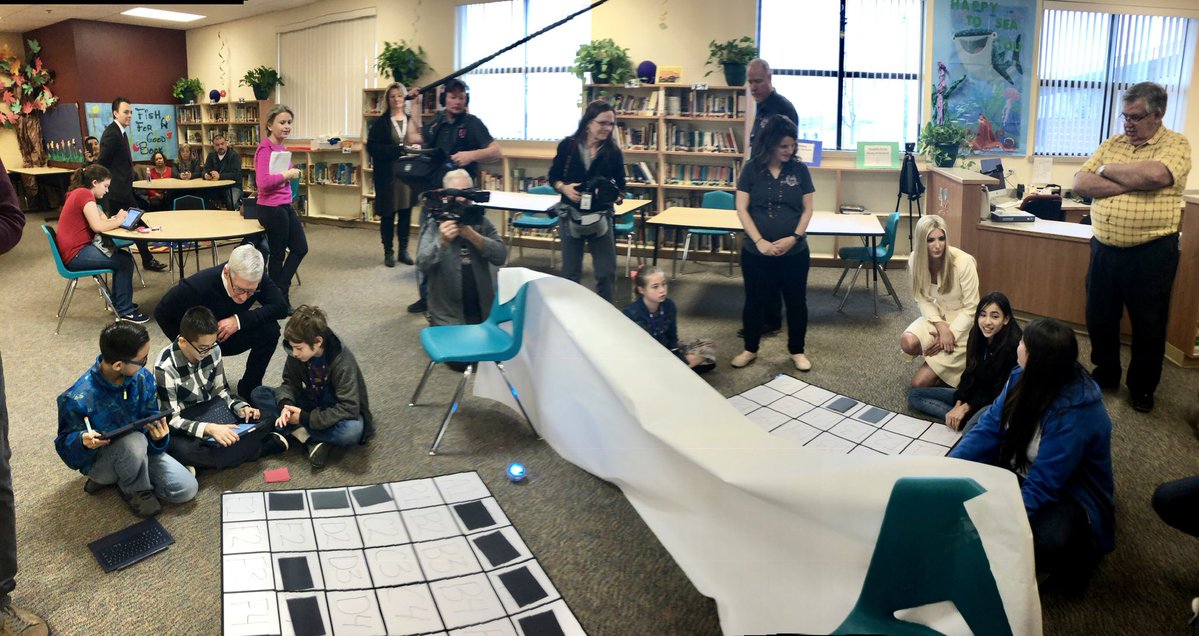 Share this if you're glad Ivanka is helping American kids!
Blasey Ford Speaks In First Statement Since Kavanaugh Hearing, Gets Big Pay Day
Geraldo Gives Emotional Defense Of Migrants – General Flynn's Son Blows Him Sky High
Ocasio-Cortez Likens Holocaust To Migrant Caravan – Graham Straightens Her Out REAL Quick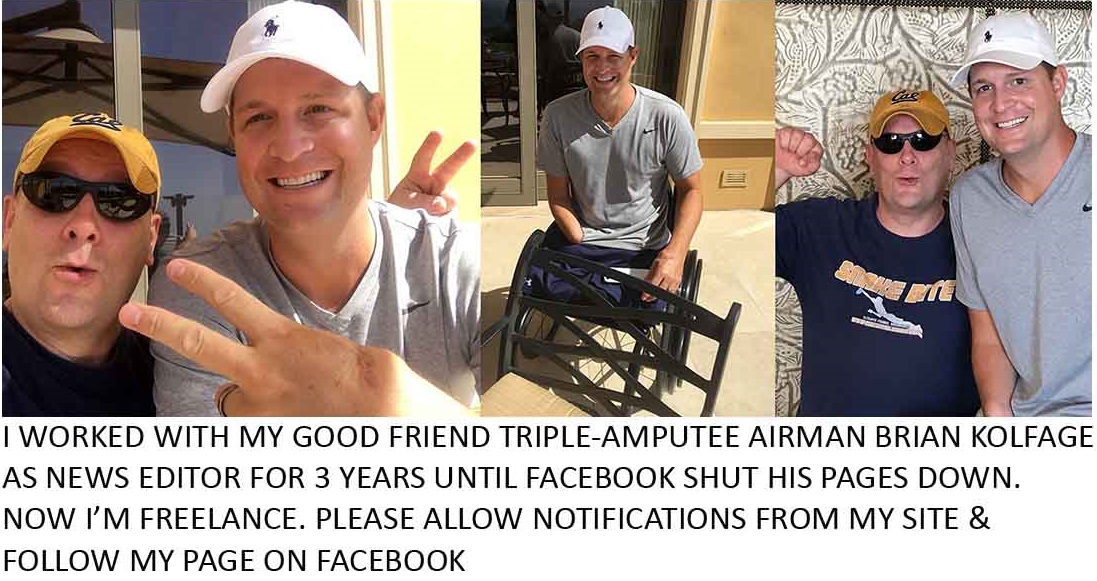 Follow Jeff on Facebook for the latest news! MAGA!