One of the leading conservative minds of our time is shining a light on the rogue Justice Department and the Democrat Party.
I had the pleasure of seeing Mark Levin live when I covered CPAC 2023 as a credentialed journalist.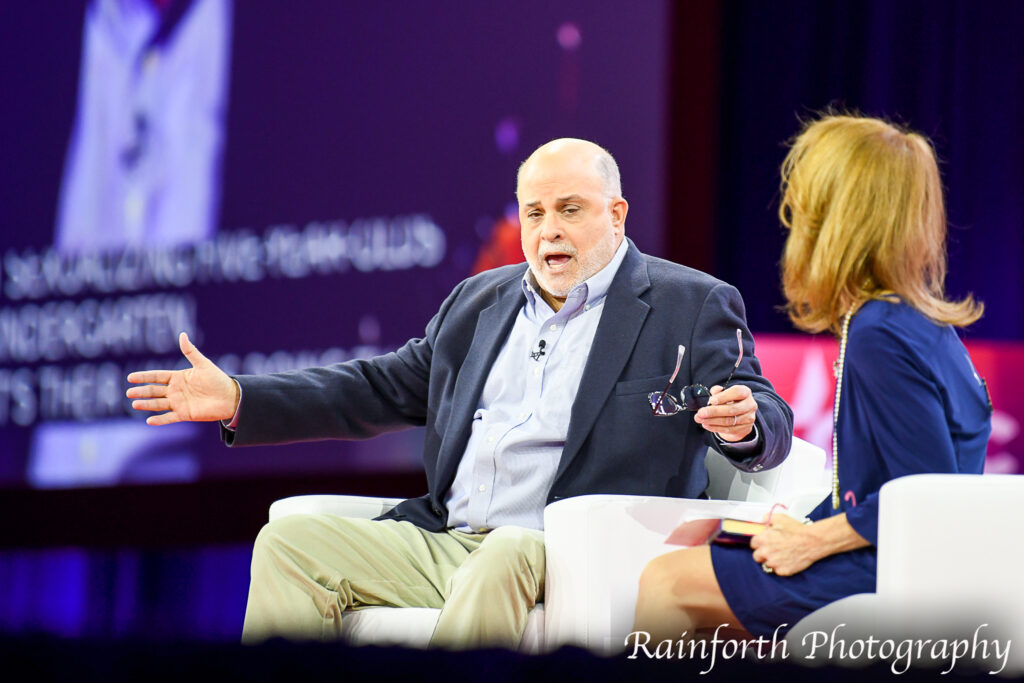 From Levin's Rumble account:
"We have a generation of Americans led by the 1960s generation who live off the land tilled by Americans for 250 years, decided to destroy this great country and replace it with what they were taught by their Marxist professors.
The institution through which they're working is the Democratic Party, and they have slowly but surely devoured our culture and political institutions from the top down.
And now you can see how their police state is growing in size, power and boldness.
You can read all about it right here, "The Democrat Party Hates America." It always has and it always will. It is in fact, an evil institution, and it has hated America since its founding, the is the founding of the Democratic Party."
WATCH:
Levin in another video discussed Trump and charges Democrats havee brought against him.
As Donald Trump's legal woes escalate, a fierce debate rages: will state charges overrule Federal precedent and prevent Trump from winning the presidency? Mark provides a convincing argument that a state cannot cripple the Executive Branch. Will legal common sense prevail or will the Democrats' rogue justice permanently damage our constitutional republic?
WATCH:
Follow me on Facebook HERE
Levin went on with "Does It Sound Like a Special Counsel?"
WATCH:
Follow me on Facebook HERE
Subscribe to my YouTube HERE
Follow me on Rumble HERE
Follow me on Gettr HERE
On Truth Social HERE
On Instagram HERE
My non-political, professional photography page on Facebook is here, and on Instagram here
Check out my new ad-free, reader-supported Substack for my live border & other reporting.