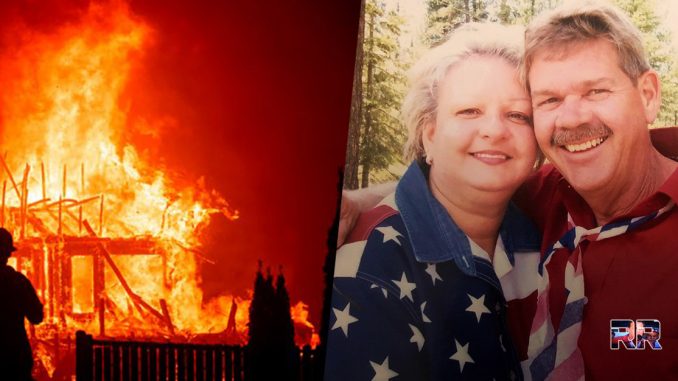 You've most likely heard of the deadly wildfires currently raging here in California. The death toll is now at 56 with hundreds still missing, over 10,000 structures have burned, most of which were homes, and hundreds of thousands have been forced to evacuate.
Here in Northern California, about an hour from my location, the town of Paradise was almost completely destroyed. Roughly 27,000 people lived there. Cal Fire estimates that 7600 homes were destroyed in the area.
The stories of loss & harrowing escapes are heartbreaking. Almost everyone I know knows of someone who has been affected by the fires.
A longtime friend relayed her family's story to me. Her father, Tom Johnson, served 22 years in the Navy as a flight engineer on P-3s that were used to hunt submarines.
Johnson's parents both served in WWII. His father served in the Navy, and his mother was a Navy nurse. They met during the war. Tom followed in their footsteps and volunteered for service in the Vietnam era.
After 22 years, Tom retired from the Navy. He settled with his family in the town of Paradise. He found a fixer-upper home & rebuilt it with his own hands, no contractor, so he could have a nice place for his children & wife to live.
Tom's wife, Wanda, worked at home from a room converted into an office. Her office was full of Tom's military memorabilia. Their daughter told me there was "So much military stuff it could have been a small museum. Pictures of his time serving, of P-3s, etc."
Now, Tom's home is gone. Destroyed in the fire. All of his military mementos burned. Literally nothing is left.
Tom and Wanda described a horrifying evacuation to their daughter. They had to drive through fire to escape with just the clothes on their backs. Wanda made a deal with God that she wouldn't cry about losing their home if they made it out alive.
Tom's two other daughters lived in Paradise, also. Everyone had to evacuate, and now Tom and Wanda are staying at a campground with one of their daughters.
This is from a GoFundMe page that Tom's daughter (Cynthia) started:
"My family has been devastated by the Camp Fire, my parents have lost their home, and my 2 sisters along with their families have been displaced. My dad, Tom, retired after 22 years in the Navy, to Paradise, with my mom Wanda. They are now living in a campground with one sister's family (4 adults, 2 children, 4 dogs, 2 cats) in a camper that was partially burned while they were trying to evacuate. They had time to hook up the camper to the truck, and grab their pets. They left with the clothes they were wearing. Before the rain starts they need a new camper, since they have found a campground they plan to stay at until they have a new home. My other sister is staying with her boyfriend and his family for now. Any money raised here will help my parents and my sisters with their immediate needs like clothing, and food. It will also help with housing costs until they are home again."
If anyone deserves help it's this patriot & his family. Tom served our country faithfully for 22 years, built a life for his children & wife, and now everything is gone.
Consider helping this vet out by going to the family's GoFundMe page & donating what you can. Together we can help them get back on their feet.
Share this story to help this patriot out.
Fire pics via Associated Press.