The left was quick to criticize Trump for the Border Patrol using tear gas on migrants who violently attempted to breach the border. Many celebs were apoplectic. Actress Alyssa Milano went off the rails tweeting, "You tear-gassed women and children, asswipe! And on Thanksgiving weekend, you piece of shit, asshole, motherfucking, evil-creature-person!!"
It looks like the truth is really coming out about who used tear gas & pepper spray more.
The Daily Caller is reporting:
"U.S. Border Patrol agents used tear gas or pepper spray more than 500 times from 2012 to 2016 under President Barack Obama's administration.
According to numbers provided to the Daily Caller by the Department of Homeland Security, CS gas, commonly known as tear gas, was used by U.S. Border Patrol agents 79 times from 2012 to 2016.
Tear Gas Usage At The Border:
In addition to CS gas, Border Patrol regularly used Pava Capsaicin, which is commonly known as pepper spray, for performing area saturation associated with law enforcement operations. The numbers below describe the uses of Pava Capsaicin between 2012 to 2018. Pepper spray was used 434 times while Obama was president.
The agents used pepper spray or tear gas a total of 513 times between 2012 and 2016. A DHS spokesperson told The Daily Caller that no records before 2012 were available.
The Trump administration is getting criticized for deploying tear gas against a border mob this weekend. Hundreds of migrants stormed the U.S. border waiving Mexican and Honduran flags and throwing rocks at Border Patrol in Tijuana, Mexico, before eventually being repelled. The border entry was shut down for a number of hours as a response and Mexico deported a number of the violent migrants.
Multiple high-profile Democrats criticized President Donald Trump for the use of tear gas against the migrant mob without noting that the use of tear gas happened frequently under the Obama administration.
Democratic California Sen. Dianne Feinstein said, "It's horrifying to see tear gas used on mothers and young children as they seek refuge in the United States. That's not what America should be."
Democratic Hawaii Sen. Brian Schatz compared the tear gas deployment to the use of "chemical weapons."
Democratic Senator @brianschatz claimed that US used "chemical weapons" when they tear gassed hundreds of migrants who stormed the American border and hurled rocks, projectiles at border patrol.

Tear gas is non-lethal & used by law enforcement in mob situations.

Now deleted. pic.twitter.com/gVNfC4R5T3

— Benny (@bennyjohnson) November 25, 2018
New York Congresswoman-elect Alexandria Ocasio-Cortez compared the incident to the Holocaust.
Asking to be considered a refugee & applying for status isn't a crime.

It wasn't for Jewish families fleeing Germany.
It wasn't for targeted families fleeing Rwanda.
It wasn't for communities fleeing war-torn Syria.
And it isn't for those fleeing violence in Central America. https://t.co/qhv7Rr1itn

— Alexandria Ocasio-Cortez (@AOC) November 25, 2018
And of course there was Alyssa Milano.
You tear-gassed women and children, asswipe! And on Thanksgiving weekend, you piece of shit, asshole, motherfucking, evil-creature-person!! https://t.co/ngaAlnhWa0

— Alyssa Milano (@Alyssa_Milano) November 26, 2018
Why does it seem like every time the Trump administration does something that Obama's did the left goes off the rails? Guess we'll have to chalk it up to TDS.
Share this if you're tired of the left's hypocrisy!
Shocking New Poll Just Released Shows What Millennials Think Of America – We're In Trouble
Ivanka Shows Up At Idaho School, Gets Attacked For Helping American Kids
Blasey Ford Speaks In First Statement Since Kavanaugh Hearing, Gets Big Pay Day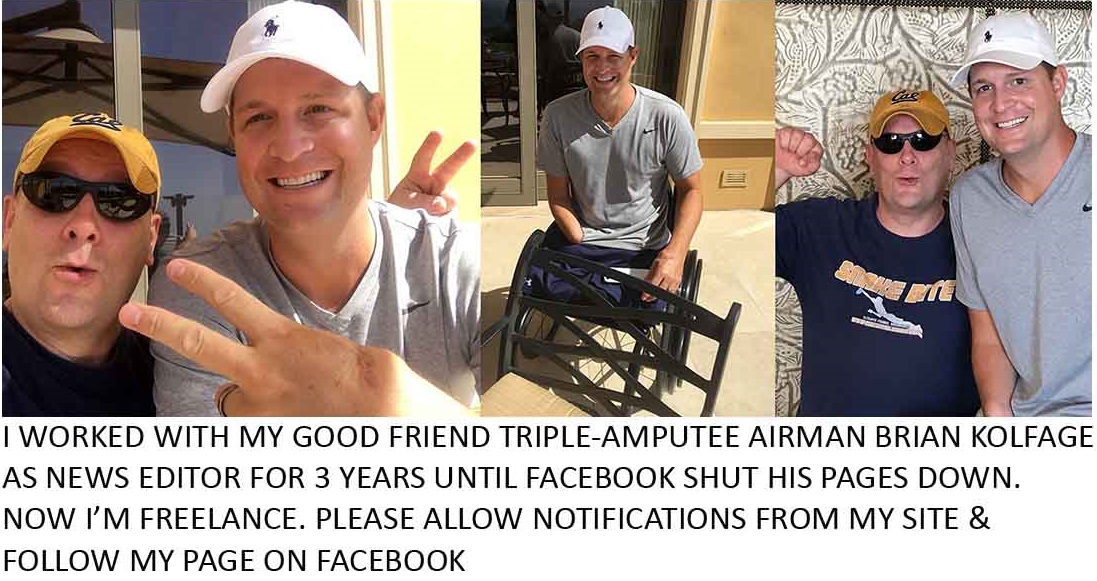 Follow Jeff on Facebook for the latest news! MAGA!