In close races, every vote matters, and reaching every demographic is critical to pull off a win. Having high turnout among people who would normally vote for you is great, but getting people who would normally vote for your opponent to vote for you, that's even better. You don't just add a vote to your total, you subtract one from theirs.
President Trump has seen increasing support among black voters. What with Kanye West jumping aboard the Trump Train, and most recently, the "#Blexit" movement, aka, blacks exiting the Democrat Party, Trump & Republicans are making inroads into a demographic that typically votes blue. Hell, even Van Jones gave Trump props for his work on criminal justice reform. No one saw that coming!
— ye (@kanyewest) November 16, 2018
The gubernatorial race in Georgia gives us a glimpse into what is happening.
The Daily Caller reported:
"A higher-than-expected number of black men voted for Republican Brian Kemp in Georgia's gubernatorial election, prompting questions of their voting habits in a post-Barack Obama era.
Democrat Stacey Abrams admitted defeat on Nov. 16, more than a week after Election Day 2018 had passed. Her concession ended one of the closest races — and one of the most controversial — in Georgia's modern history. Ultimately, Kemp won by nearly 55,000 votes out of around 3,939,000 total votes cast.
This margin of victory is much smaller considering Georgia law requires candidates to obtain more than 50 percent of the total vote or else face a runoff with the second-highest contender. In this context, Kemp escaped a second election with Abrams by about 17,000 votes.
As is typical for states in the deep south, white men voted overwhelmingly for the Republican candidate — where they made the vast bulk of Kemp's base on Election Day. Kemp also performed extremely well with white women, capturing about 75 percent of their vote. On the other side, black women — perhaps hoping to elect the first black female governor in U.S. history — voted for Abrams by a 97-percent margin.
However, it's one segment of the Georgia population that has raised eyebrows: black men.
Eight percent of black men pulled the lever for Kemp on Election Day, according to the Associated Press' VoteCast. CNN's network exit polling projected that number to be as much as 11 percent. The numbers reflect the double-digit support Donald Trump enjoyed from this demographic in Georgia following the 2016 presidential election. Exit polling following the 2016 election indicated that 15 percent of black men voted for Trump, bucking the norms of the previous two presidential election cycles.
Experts are surmising that black men are returning to their voting behavior before Barack Obama — the first black man elected U.S. president in history — entered the national political scene in 2008.
"Now that Obama is out, basically black men have gone back to where they were before" in terms of supporting the Democratic Party, Ted Johnson, a senior fellow at the Brennan Center for Justice, told The Washington Post. "The fact that Abrams got in the high 80s or low 90s means she outperformed Democratic candidates, pre-Obama, among black men."
Before the 2008 election, roughly 82 percent of black men favored Democratic candidates — a close reflection to how they voted in the Georgia gubernatorial contest. Johnson attributes this disparity among black men and women to "self-determination and economic empowerment" themes found in conservative ideology, concepts that resonates among males.
"[T]hat entrepreneurial spirit is alive in the black community," Johnson said.""
Even the liberal Washington Post ran a story that asked what was up with the black guys who voted Republican. Guess WaPo's a bit shook!
When 2020 comes around we'll need every vote to get Trump reelected and to possibly retake the House & keep the Senate. It looks like we're going in the right direction with regard to black voters.
Democrats might not want to run a candidate who keeps hot sauce in her purse this time cuz that's probably not gonna cut it.
Share this if you're glad blacks are getting off the Dem plantation!
Ocasio-Cortez Comments On Fox News' Coverage Of Her, Insults Everyone Who Doesn't Speak Spanish
REPORT: Trump Makes Deal That Stops Caravan In Its Tracks
Chuck Schumer's Skeletons Just Came Out & They Explain A LOT
Trump Fan Worth $300 Million Going To Hollywood To Shake Things Up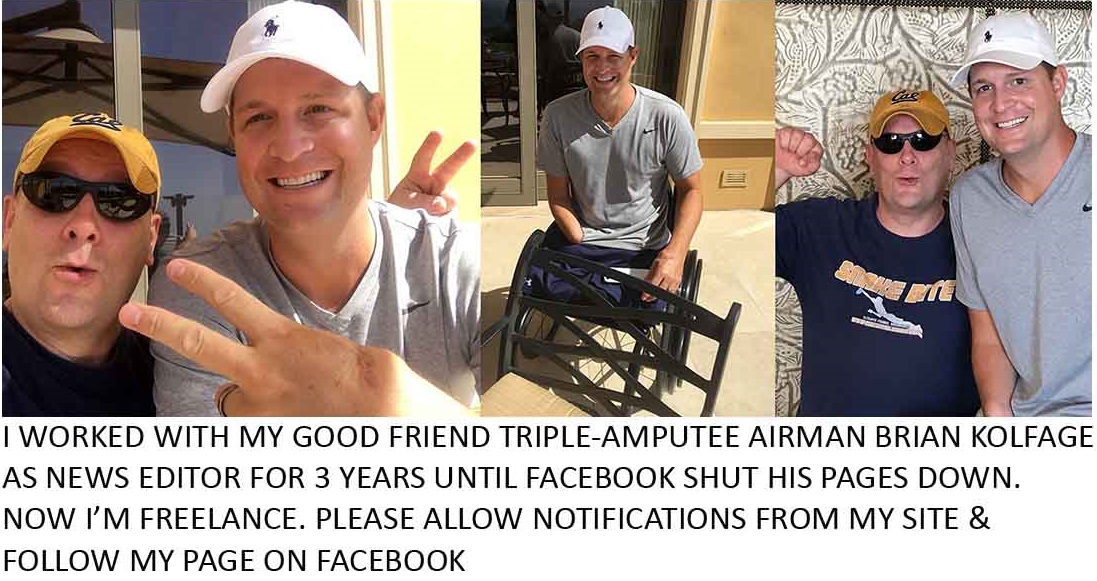 Follow Jeff on Facebook for the latest news! MAGA!