Most of my friends are veterans, the majority of whom served in combat & were wounded. There's a certain respect we have for those who served to protect our freedoms & defend our nation & way of life. Not everyone has that kind of respect for them, though.
Once again, Hollywood libs show us how detached they are from the things everyday Americans hold dear.
Former Navy SEAL Dan Crenshaw lost an eye after being hit by an IED in Helmand province, Afghanistan in 2012. He was on his third of 5 deployments.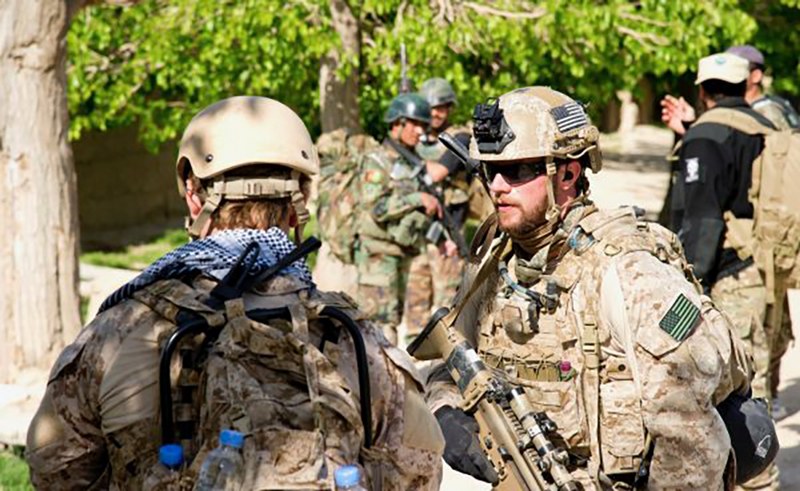 Today, Crenshaw is running as a Republican for the House seat in Texas' 2nd district. Because he's running on the Republican ticket, his combat injury is fair game for leftists in Tinseltown.
Saturday Night Live comedian Pete Davidson mocked Crenshaw's looks & his service on the show this past weekend. The former Navy SEAL's response was priceless.
Fox News is reporting:
"Texas Republican congressional candidate and retired Navy SEAL Dan Crenshaw, speaking Monday with Fox News, challenged comedians to "give the American people a break" and "separate humor from politics" — amid the outrage over "Saturday Night Live's" swipe at his war injury.
SNL's Pete Davidson is facing immense backlash after a bit on "Weekend Update" likening Crenshaw to a "hit man in a porno movie." Through giggles, he added, "I'm sorry. I know, he lost his eye in war or whatever."
Crenshaw, who wears an eye patch after losing his eye in the Helmand Province in Afghanistan, said he wouldn't demand an apology.
"They probably should apologize, but I'm not going to demand an apology. That is hollow and empty," Crenshaw said on "Fox & Friends" Monday."
Instead, Crenshaw suggested they pool money together and donate to a veteran organization "that really needs some help."
"What passes for humor these days is not what used to pass for humor and that's the big tragedy in all of this," Crenshaw said. "Why can't we just be funny again? Why can't we give the American people a break and separate humor from politics?"
"I have a thick skin," Crenshaw said, noting that when people, including his friends, make jokes about him, it "has to be original, has to be witty, and it has to actually be funny."
On "Weekend Update," Davidson showed a series of Republican candidates in this week's midterm elections, including Crenshaw, and one Democrat, New York Gov. Andrew Cuomo, who he said was included for fairness.
Davidson also hit Florida Gov. Rick Scott, who is running for Senate, and Vice President Mike Pence's brother, Greg Pence, who is running for Congress in Indiana.
"He's actually running as a faith-based conservative and not a Ken doll that spent a year in a river," Davidson said of Pence.
"This guy's kinda cool," Davidson said when introducing Crenshaw. "You may be surprised to hear he's a congressional candidate from Texas and not a hitman in a porno movie."
Crenshaw lost his eye in an explosion in the Helmand Province.
"It is a miracle that I can see at all and continue serving the American people," Crenshaw said.
Crenshaw is competing against Democratic candidate Tom Litton on Tuesday."
What's strange is, Davidson lost his father in the 9/11 terror attacks. His dad was a firefighter & he lost his life rushing into a building to save others. You would think Davidson would have more respect for those who serve our country given his own personal tragedy, but apparently Hollywood got to him.
If you recall, Davidson was engaged to be married to singer Ariana Grande until it was called off last month.
Grande was famously caught on video in a donut shop 3 years ago saying, "I hate Americans. I hate America!" Davidson also supported Hillary in the 2016 election & even got a tattoo of her on his leg. Apparently being around these kind of liberals (and engaged to one) rubbed off on Davidson.
The part that gets me is how Davidson laughingly says, "I know, he lost his eye in war or whatever." Or whatever? What have you done for our country, Pete? Your father was a hero, but you've fallen far, far short of his example.
Here's Crenshaw addressing Davidson's disrespectful comments on Fox & Friends.
Crenshaw also spoke to TMZ.
Thank God for heroes like Navy SEAL Dan Crenshaw. We need more like him in America, and less like Davidson.
Share if you agree!