Former Navy SEAL Dan Crenshaw is a straight up patriot. Crenshaw lost an eye after being hit by an IED in Helmand province, Afghanistan in 2012. He was on his third of 5 deployments. He won the election for Texas's 2nd congressional district on November 6th.
You may remember Saturday Night Live comedian Pete Davidson mocked Crenshaw's looks & his service saying he looks like a "hit man in a porno movie" and while laughing saying, "I'm sorry. I know, he lost his eye in war or whatever." Crenshaw took the high road & said he didn't need an apology, although Davidson later would, on an SNL episode that also featured the former Navy SEAL.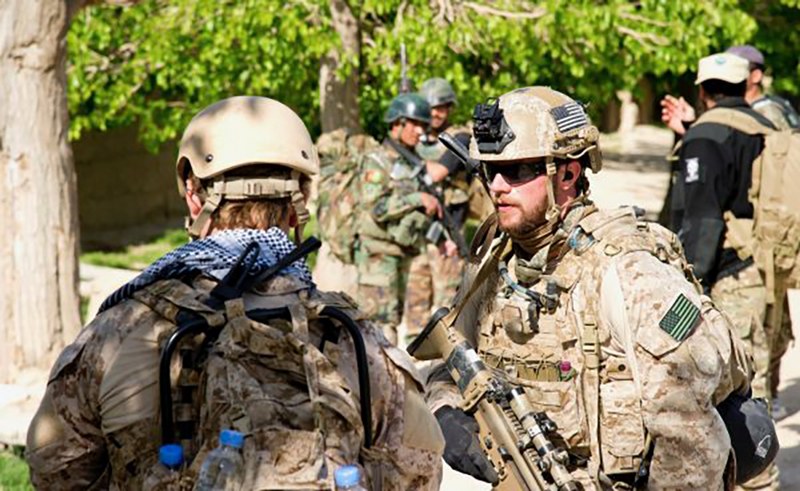 Now Crenshaw is taking on Dems who say Trump is "undermining democracy." His response to them is brilliant.
The Daily Caller reported:
"Texas Republican Congressman-elect Dan Crenshaw faced a table of newly elected Democrat Reps. Sunday on CBS's "Face The Nation." Crenshaw — fresh off his winning bout with Saturday Night Live — faced a contentious panel of liberals making sweeping claims about Donald Trump.
Newly elected Democrat Joe Neguse of Colorado said that Democrats will be working on "trying to save our democracy."
When asked to explain what he meant by that, Neguse said, "I think right now, it's important for this majority in the House to engage in some really critical oversight of an administration that is undermining a lot of critical freedoms for folks in our country. So when I say, 'Save our democracy,' I mean precisely that."
Crenshaw, a former Navy SEAL asked, "What democratic freedoms have been undermined?" noting that there was just an election with a free transfer of power. "This broad brush criticism that the president is somehow undermining our democracy, I always wonder what exactly we're talking about."
The panel of newly elected Democrats chirped with answers. Neguse brought up CNN suing the White House for Acosta's press pass. Crenshaw said that Acosta was being "disruptive" and reminded Neguse that Obama spied on and investigated reporters with regularity.
"How is that an attack on the press?" Crenshaw asked. "Because it's literally an attack," Chrissy Houlahan, congresswoman-elect from Pennsylvania interrupted.
Crenshaw, who lost his eye in a Taliban IED attack in Afghanistan, said, "I have literally been attacked. So let's choose our words carefully."
"His language is an attack," Houlahan corrected.
Later in the argument, Congresswoman-elect Deb Haaland of New Mexico said that Trump wanted to "erase" trans people in America.
"I'll give you another example," Haaland said, "His rhetoric about erasing transpeople in our country."
"He's never said that," Crenshaw noted, accurately.
Haaland shrugged, "Well, it appears that he is discriminating against the LGBTQ Community, and I think that's troublesome.""
WATCH.
"This broad brush criticism that the president is somehow undermining our democracy, I always wonder like, what exactly are we talking about?" @DanCrenshawTX tells @margbrennan @FaceTheNation https://t.co/ac7ve4LCfw pic.twitter.com/u9QPUmwMMl

— Face The Nation (@FaceTheNation) November 18, 2018
Here's the SNL episode where Pete Davidson apologized to Crenshaw.
Share this if you're glad we have heroes like Crenshaw on our side!
Follow Jeff for the latest news! MAGA!