President Trump rightfully ripped into his opponents after pleading not guilty to the latest charges brought by special counsel Jack Smith.
Prior to his court appearance Trump, who hasn't lost his sense of humor, posted on Truth Social that "I NEED ONE MORE INDICTMENT TO ENSURE MY ELECTION!" in reference to his rise in the polls each time Biden's DOJ goes after him.
Yahoo News reported:
Former President Donald Trump pleaded not guilty on Thursday afternoon on criminal charges stemming from special counsel Jack Smith's investigation into his efforts to hold onto power following his 2020 election loss — including his role in the deadly Jan. 6, 2021, riot at the U.S. Capitol.
Trump is facing four felony counts: conspiracy to defraud the United States, obstruction of an official proceeding, conspiracy to obstruct an official proceeding and conspiracy against rights.
He is the first former president ever to be indicted and criminally charged. It was the third time Trump has been charged with a crime, but the first time that the charges included his behavior as a sitting president.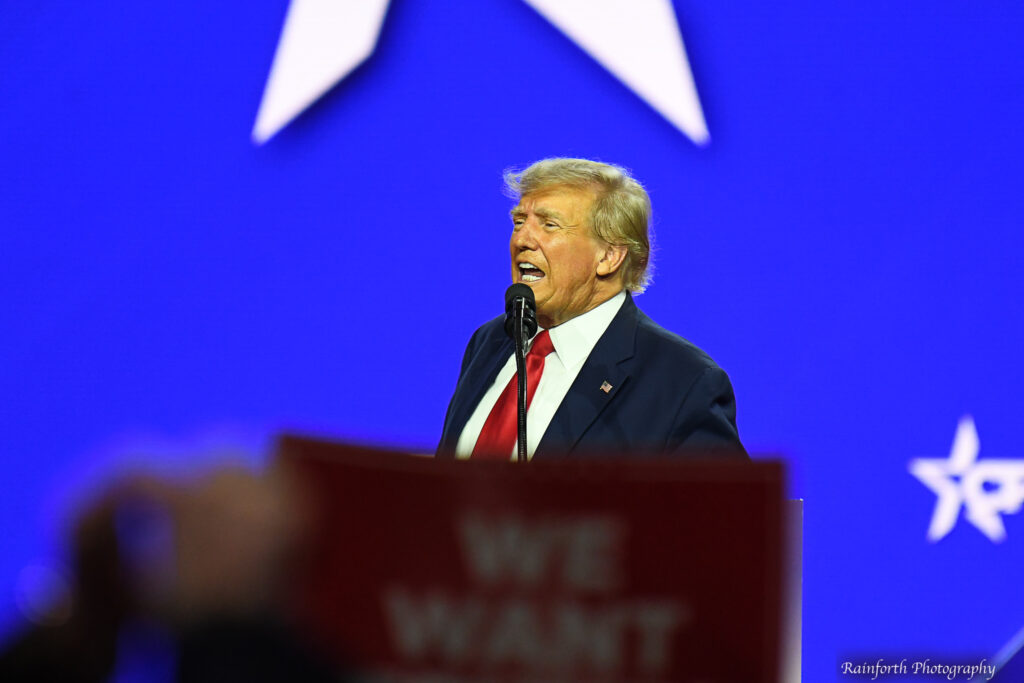 Trump spoke to reporters after leaving the court and prior to boarding his private jet. He ripped into the state of DC and Biden and his Democrat allies.
"Well, thank you very much. This is a very sad day for America and it was also very sad driving through Washington, D.C., and seeing the filth and the decay and all of the broken buildings and walls and the graffiti.
This is not the place that I left. It's a very sad thing to see it when you look at what's happening. This is a persecution of a political opponent.
This was never supposed to happen in America.
This is the persecution of the person that's leading by very, very substantial numbers in the Republican primary and leading Biden by a lot.
So if you can't beat him, you persecute him or you prosecute him. We can't let this happen in America. Thank you very much."
WATCH:
Trump went after Biden on Truth Social, as well.
"Biden and his family steal Millions and Millions of Dollars, including BRIBES from foreign countries, and I'm headed to D.C. to be ARRESTED for protesting a CROOKED ELECTION. UNFAIR VENUE, UNFAIR JUDGE. We are a Nation in Decline. MAGA!!!" He posted earlier on Thursday.
The latest polls shown on Real Clear Politics show a near neck-n-neck race between Trump and Biden.
Over the last few weeks various polls have had Trump up by 5 points, to the latest poll on August 3rd with him being under by 1.
It will take a massive get out the vote drive to defeat the Democratic candidate and various elected and GOP officials and even Trump have said we must do what Democrats do an utilize ballot harvesting and voting early.
Follow me on Facebook HERE
Subscribe to my YouTube HERE
Follow me on Rumble HERE
Follow me on Gettr HERE
On Truth Social HERE
On Instagram HERE
My non-political, professional photography page on Facebook is here, and on Instagram here
Check out my new ad-free, reader-supported Substack for my live border & other reporting.