Former President Trump sure knows how to put on a show and get every ounce of publicity out of something, even if it's negative. It's like P. T. Barnum, founder of the Barnum & Bailey Circus, said, "Any kind of publicity is good publicity as long as they spell your name right."
Trump arrived in Georgia via his jumbo jet known as Trump Force One yesterday.
He arrived at the Fulton County Jail in a massive convoy of Secret Service and local & state law enforcement vehicles.
I covered CPAC 2023 and got photos of Trump.
CNN was the first to release the mugshot to the public. I took a picture of my TV screen. I posted it on my social media and some messaged me that "Jesse Watters says they leaked it to CNN" which is why they had it first. Fox released it about 10 minutes later as Watters' show was airing.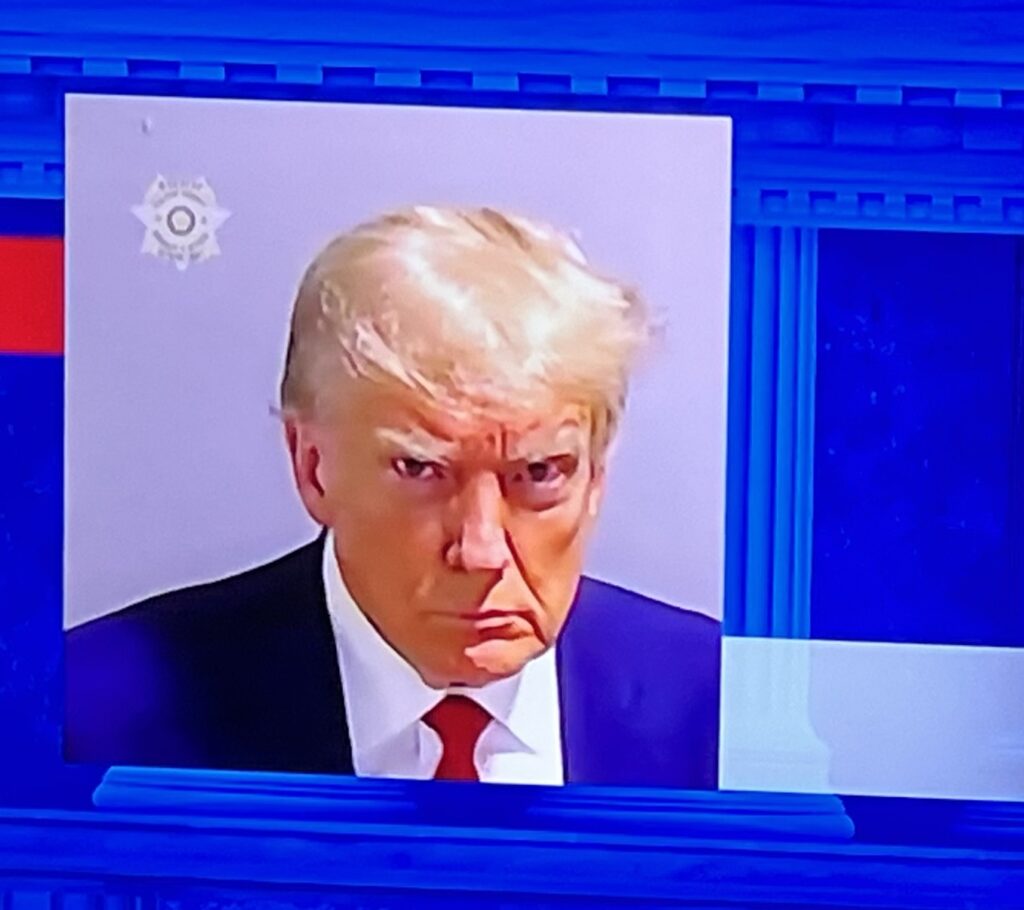 Trump posted his mugshot on Truth Social shortly after leaving the jail.
And then, Trump posted the mugshot on Twitter (now called X), which he hasn't used since January 8, 2001, 2 days after the January 6 incident at the Capitol (I was there filming as I was the videographer for the March for Trump cross-country bus tour that put on the event).
RELATED: Trump Supporters Make Hilarious Mugshot Memes You Have To See, LOL
The mugshot post quickly went viral, and as of the time of this writing, it has been retweeted 362,000 times, with 144 million views. Of course, Trump was interviewed by Tucker Carlson on his Twitter/X show and went viral then, too. That interview has been viewed over 250 million times.
Ep. 19 Debate Night with Donald J Trump pic.twitter.com/ayPfII48CO

— Tucker Carlson (@TuckerCarlson) August 24, 2023
Elon Musk laughed at a tweet another account posted in response to Trump's mugshot post. It has a screenshot of an old Trump tweet that says "I've never seen a thin person drinking Diet Coke."
This was Trump's last post on Twitter, well over two years ago. He let everyone know there was no way he was going to creepy, hair-sniffing Joe's inauguration.
To all of those who have asked, I will not be going to the Inauguration on January 20th.

— Donald J. Trump (@realDonaldTrump) January 8, 2021
Trump posted on January 6th further asking people to be peaceful as he did during his speech just prior.
"I am asking for everyone at the U.S. Capitol to remain peaceful. No violence! Remember, WE are the Party of Law & Order – respect the Law and our great men and women in Blue. Thank you!"
I am asking for everyone at the U.S. Capitol to remain peaceful. No violence! Remember, WE are the Party of Law & Order – respect the Law and our great men and women in Blue. Thank you!

— Donald J. Trump (@realDonaldTrump) January 6, 2021
I filmed on January 6 after finishing up recording Trump's speech at the Ellipse, where the March for Trump tour had setup the stage. I was on the media riser right next to CNN.
I uploaded all of my J6 videos (about 14) to my Rumble account to show that, from my vantage point, everyone was peaceful.
A few photos I shot on January 6. I was on the tour 6 weeks. We crossed the country twice, and went to both borders, North and South. Ready to do it again!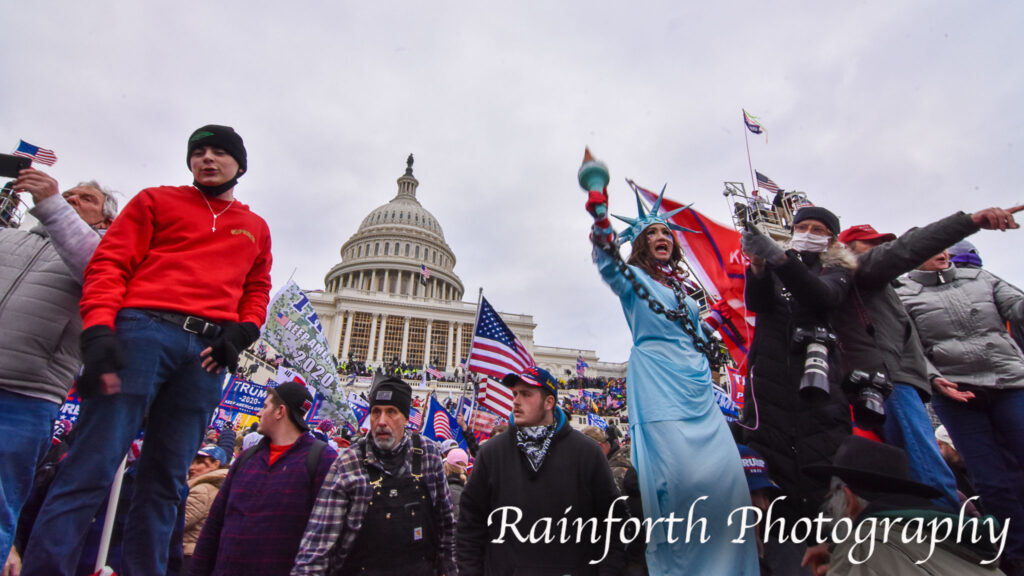 Fox News reported on Trump's statement after his arrest.
Trump, speaking to reporters from the tarmac in Atlanta, Ga. Thursday evening after being processed at the Fulton County Jail, said it is "a very sad day for America."
"This should not have ever happened. If you challenge an election — you should be able to challenge an election," Trump said. "I thought the election was a rigged election, a stolen election, I should have every right to do that. As you know you have many people that you've been watching over the years do the same thing — whether it is Hillary Clinton, or Stacey Abrams many others."
He added: "When you have that great freedom to challenge — you have to be able to — otherwise, you're going to have very dishonest elections."
Trump called the case in Georgia "a travesty of justice."
"We did nothing wrong. I did nothing wrong. And everybody knows that," he said, adding that he has "never had such support."
To charge racketeering here is laughable…This is lawless. This is Democrat lawfare. This is election interference."#TrumpMugShotDay #TrumpArrest pic.twitter.com/gdwvoHPuo6

— CBKNEWS (@CBKNEWS121) August 24, 2023
Trump said "the other ones," referring to Democrats, are participating in "election interference and trying to interfere with an election."
"Never been anything like it in our country before," he said. "This is their way of campaigning."
Trump said the Fulton County case is just "one instance, but you have three other instances." He was referring to the three other criminal indictments he faces– one from Manhattan District Attorney Alvin Bragg, and two from Special Counsel Jack Smith.
"It is election interference," he said. "We did nothing wrong at all. And we have every right every single right to challenge an election that we think is dishonest that we think is very dishonest."
Follow me on Facebook HERE
Subscribe to my YouTube HERE
Follow me on Rumble HERE
Follow me on Gettr HERE
On Truth Social HERE
On Instagram HERE
My non-political, professional photography page on Facebook is here, and on Instagram here
Check out my new ad-free, reader-supported Substack for my live border & other reporting.