What can we say? I guess… bye, Felicia?
The Daily Wire is reporting:
"The four-foot-high "Fearless Girl" statue, which was erected to face the iconic 11-foot-high "Charging Bull" statue in front of Wall Street to urge corporations to choose more women in the upper echelon of their companies, was removed Tuesday night, leaving only two lonely footprints where the statue had stood.
A plaque left where the statue stood read, "Fearless Girl is on the move to The New York Stock Exchange. Until she's there, stand for her." No date has been set for the statue's new installation.
Back in April, New York City officials said both statues would be moved to the stock exchange because pedestrians gathered around them created traffic problems. State Street Global Advisors chief Cyrus Taraporevala stated, "Since Fearless Girl's placement, more than 150 companies have added a female director to their boards. Our hope is that by moving her closer to the NYSE she will encourage more companies to take action and, more broadly, that she will continue to inspire people from all walks of life on the issue of gender diversity."
Mayor Bill de Blasio said in April, "We are proud to be home to the Fearless Girl. She is a potent symbol of the need for change at the highest levels of corporate America — and she will become a durable part of our city's civic life." Eric Phillips, de Blasio's press secretary, tweeted, "The Bull will almost certainly be moved — and will very likely wind up reunited with Fearless Girl. But it's tricky and some things still need to be sorted out. Anyone who's ever relocated a 7,000-lb bronze bull knows what I mean."
The "Fearless Girl" statue was erected in March 2017, by State Street Global Advisors, angering Arturo Di Modica, the creator of "Charging Bull," who installed it in 1989. AP reported that Di Modica complained that his statue was meant to portray "strength, power and love," but the presence of "Fearless Girl" limned his statue as something negative. He said in 2017, "The girl is right in front doing this, 'Now I'm here, what are you going to do?'" Di Modica told MarketWatch: "That is not a symbol! That's an advertising trick. My bull is a symbol for America. My bull is a symbol of prosperity and for strength. Women, girls, that's great, but that's not what that (my sculpture) is." He added to the NY Daily News: "I did it for all the American people. Not designed for men, women or gay."
Di Modica donated the "Charging Bull" statue to New York City in 1989 after he spent $350,000 of his own money to cast the 7,100 lb. bronze bull. He placed it in front of the New York Stock Exchange in December 1989 to comfort Americans after the stock market crash in 1987.
In May 2017, New York City sculptor Alex Gardega created a urinating dog sculpture, titled "Pissing Pug," and placed it next to the left leg of the Fearless Girl statue. As The Daily Wire reported:
Gardega was disgusted over the "corporate nonsense" move to place the Fearless Girl across from sculptor Arturo Di Modica's Charging Bull on Wall Street; "Pissing Pug" was his retaliation. "It has nothing to do with feminism, and it is disrespect to the artist that made the bull," explained Gardega. "That bull had integrity. I decided to build this dog and make it crappy to downgrade the statue, exactly how the girl is a downgrade on the bull."
Run with the bulls, ya gonna get hurt!
Afghanistan War Vet's 'Trump 2020' Flag TORCHED, Eric Trump JUST Sent An Awesome Message
Trump Just Gave Manafort Best News Of His Life – Mueller's Not Going To Be Happy
BREAKING: Creepy Porn Star Lawyer Just Got Taken Down By Stormy – Disbarment Looming?
Remember When Trump Told Hillary She'd Be In Jail If He Was In Charge? He's Still Going For It
Trump Found Out About Hillary's Racist Joke & Now He's Sharing It Everywhere – WATCH
Navy SEAL Who Killed Bin Laden Just Gave Migrants Sage Advice & It's Hilarious
BREAKING: Melania Just Asked For The Help Of All Americans After Tragedy
Geraldo Gives Emotional Defense Of Migrants – General Flynn's Son Blows Him Sky High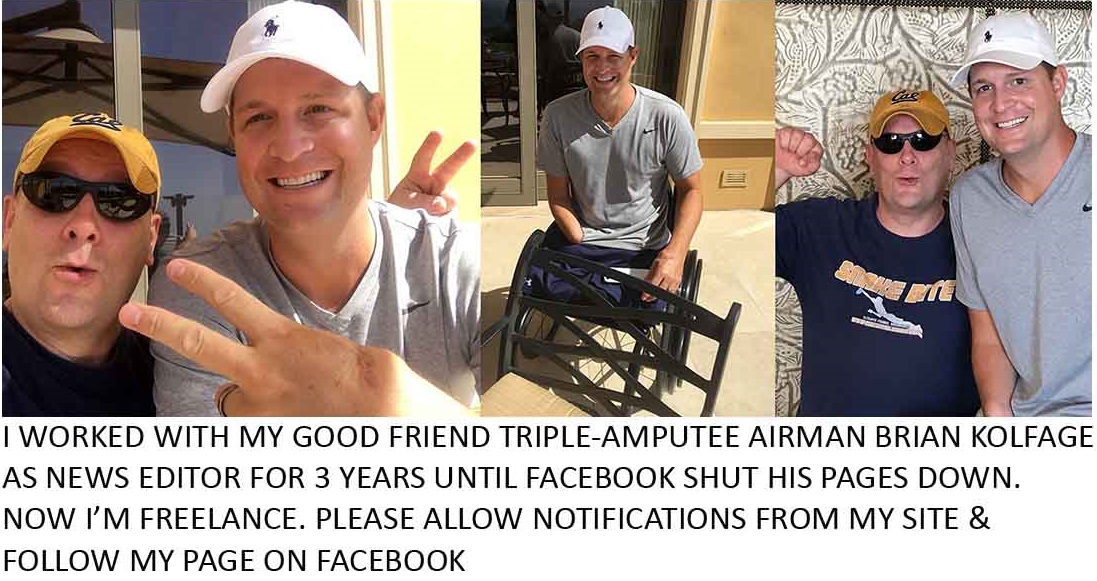 Follow Jeff on Facebook for the latest news! MAGA!