Trump isn't about to let this one slide! Hillary Clinton made a joke about black people that most people have probably heard at least once in their lives.
The phrase "they all look the same to me" used to be said about Asians. Hillary tried the joke on black people, though.
Clinton made the joke last month during an interview. She appears to have gotten away with it. The question is, if a conservative made the same joke, would they get away with it, or would liberal media & justice warriors scream "racism!" Yeah, I'm gonna say the latter.
Haaretz reported:
"U.S. President Donald Trump retweeted Turning Point USA founder Charlie Kirk's attack on Hillary Clinton from late October, in which he claims she implied all black people look alike when making a joke.
Kirk wrote, "WOW – if a conservative said this they would be boycotted and not allowed back in the public arena — Hillary said "all black people look the same" – incredibly racist thing to say Hillary! RT!"
Kirk was referring to a moment during an October 29th on-stage interview with Recode's Kara Swisher, in which Swisher confused Sen. Cory Booker, D-N.J., and former Attorney General Eric Holder.
"Well, that was Eric Holder," Clinton noted.
"Eric Holder, oh, Eric Holder, sorry," Swisher said.
"Yeah, I know they all look alike," Clinton quipped to a wave of laughter and applause in the room."
Here are the screenshots of Trump's Retweets.
And the Tweets Trump Retweeted. Watch the video.
WOW – if a conservative said this they would be boycotted and not allowed back in the public arena — Hillary said "all black people look the same" – incredibly racist thing to say Hillary!

RT! pic.twitter.com/eFWQCx8Wys

— Charlie Kirk (@charliekirk11) October 30, 2018
What the hell is this? ???????? https://t.co/3haUa6XMRe

— Dan Bongino (@dbongino) October 30, 2018
Here's the video in context.
The funny thing is, some liberals actually came to Hillary's defense. I'm sure they would do the same for Trump… Not.
One Twitter user wrote:
"She was calling out the interviewer for not knowing what she was talking about. The interviewer mentioned another black person's name while talking about someone else. Hillary called her out by essentially saying "wow you must think all black people look alike.""
Another penned this:
"The ability to perceive, understand, and use irony and sarcasm appropriately is associated with higher intellectual functioning. This man suffers irony deficiency."
And from a "blue check."
"Conservatives DO say this AND In the context that all black people are a monolith beneath contempt, one indistinguishable from the other. Fortunately, that's not what Secretary Clinton was saying at all. Context is important."
Now let's contrast that with what happens when Trump makes a joke. Remember when he quipped about a Hispanic Border Patrol officer speaking perfect English? Let's check the liberal response.
Heres's Trump introducing a border patrol officer, who appears to be Hispanic and says "he speaks perfect English." Racist much? #trumpmustgo pic.twitter.com/SKuOsWWm88

— Charlie ???? (@Charlieresists) August 20, 2018
NYT: "And there was one awkward moment: As Mr. Trump introduced a Hispanic Border Patrol agent, Adrian Anzaldua, above, he noted that he spoke "perfect English."

It's not awkward. He's racist.

— Mike Daisey (@mdaisey) August 20, 2018
Trump started his campaign calling Mexicans "rapists" and "murderers." Of course he will say that a Latino border agent "speaks perfect English." Dude has been a racist since day one.

Thanks @Omarosa, but we don't need your tapes. We've already know.

— Michael Skolnik (@MichaelSkolnik) August 20, 2018
Oh yeah, there's no hypocrisy there!
As for Hillary, she probably thought it would be OK since she carries hot sauce in her purse.
Hillary Clinton says something that she always carries with her is…..hot sauce. #REVOLTforBreakfast pic.twitter.com/0ZnkYBs2ay

— REVOLT TV (@revolttv) April 18, 2016
Share this if you're tired of liberal hypocrisy!
Navy SEAL Who Killed Bin Laden Just Gave Migrants Sage Advice & It's Hilarious
BREAKING: Melania Just Asked For The Help Of All Americans After Tragedy
Geraldo Gives Emotional Defense Of Migrants – General Flynn's Son Blows Him Sky High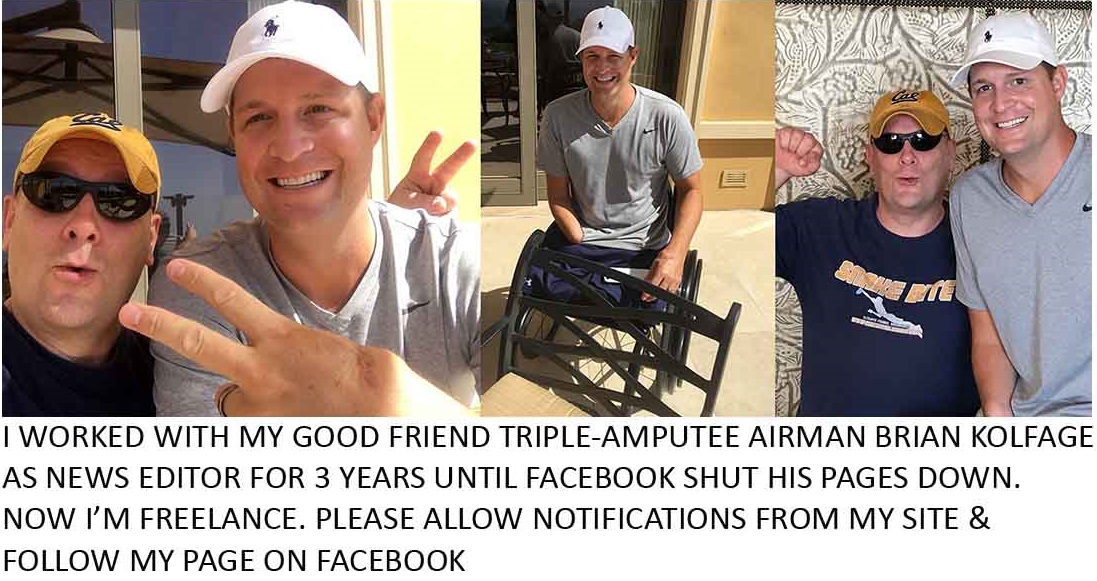 Follow Jeff on Facebook for the latest news! MAGA!