This is pretty crazy. I was kind of hoping this guy would stick around and give us some more fireworks.
Surely Putin or a Russian defense minister who didn't like the guy was behind it. I wrote an article on June 23 covering the almost-coup, which was historic. Two months to the day since the almost-coup, the Wagner boss was killed.
The Associated Press is reporting "A private jet crashed over Russia on Wednesday, killing all 10 people on board, emergency officials said. Mercenary chief Yevgeny Prigozhin was on the passenger list, but it wasn't immediately clear if he was on board."
I follow the Wagner Group PMC's channels on the Telegram app and they are saying that a local witness who filmed the plane going down in flames heard two "pops" or explosions right before.
(Edit 1:22 PST: Wagner Group has confirmed the death of Prigozhin in a message on Telegram. They said it was as a result of "traitors to Russia.")
The AP report continues:
Unconfirmed media reports said the jet belonged to Prigozhin, founder of the Wagner private military company.
Prighozin's business jet
was shot down by RuAF air defences over the Bologovsky district of the Tver region.

Seven people,including the Wagner leader, Yevgeny Prighozin, were listed in the official manifest. pic.twitter.com/6iQPiPAUiU

— Greyskull (@FreudGreyskull) August 23, 2023
A video appeared, which allegedly shows the moment of the crash of Prigozhin's plane. pic.twitter.com/KkTmw7LoH9

— Anton Gerashchenko (@Gerashchenko_en) August 23, 2023
Russia's state news agency Tass cited emergency officials as saying that the plane carried three pilots and seven passengers. It was not clear if Prigozhin was among those on board, though Russia's civilian aviation regulator, Rosaviatsia, said he was on the passenger list.
NBC NEWS reported:
"According to the Federal Air Transport Agency, an investigation has been launched into the Embraer crash," state-run RIA Novosti reported separately. "Among the passengers is the name and surname of Evgeny Prigozhin."
The AP report continued:
The plane was en route from Moscow to St. Petersburg and went down in the Tver region, more than 100 kilometers (60 miles) north of the capital. Authorities are investigating.
A private jet belonging to Yevgeny Prigozhin has crashed with all 7 passengers and 3 crew reportedly dying upon impact. Prigozhin was, per the passenger manifest, listed as being on the plane

There are also reports a second plane of its type belonging to Prigozhin has currently… pic.twitter.com/JgcruCTCdX

— Jack Poso 🇺🇸 (@JackPosobiec) August 23, 2023
Flight tracking data reviewed by The Associated Press shows a private jet registered to Wagner that Prigozhin had used previously took off from Moscow on Wednesday evening and its transponder signal disappeared minutes later.
The signal was lost in a rural region where there are no nearby airfields where the jet could have landed safely.
Prigozhin, whose private military force Wagner fought alongside Russia's regular army in Ukraine, mounted a short-lived armed mutiny against Russia's military leadership in late June. The Kremlin said he would be exiled to Belarus, and his fighters would either retire, follow him there, or join the Russian military.
Now Putin….. This isn't just Putin's war…

Russians gathering on the streets of Rostov to say goodbye to the Wagner Group, treating them like rockstars.#RussiaCivilWar #Moscow #Wagner #RussiaIsCollapsing #Prigozhin #Rostov #Russia pic.twitter.com/grswLiFSwi

— Dev (@riteshdevseth) June 25, 2023
Shortly after that, Wagner fighters set up camp in Belarus, but Prigozhin's plane, according to media reports, was flying back and forth between Belarus and Russia.
Need top-level security by former combat veterans for your event? Our friends at Apex Risk Mitigation LLC provide Close Protection for VIPs, executives, and loved ones
This week, Prigozhin posted his first recruitment video since the mutiny, saying that Wagner is conducting reconnaissance and search activities, and "making Russia even greater on all continents, and Africa even more free."
🇷🇺 Wagner head Prigozhin is in Africa encouraging people to join his ranks. pic.twitter.com/RM8y7iJOJg

— Jackson Hinkle 🇺🇸 (@jacksonhinklle) August 21, 2023
I wrote an article on my Substack titled BREAKING: Coup Attempt By Wagner Group Underway In Russia on June 23.
Yevgeny Prighozin, the chief of the Wagner PMC mercenary group that is fighting on behalf of Russia in Ukraine has accused his nemesis, Minister of Defense (MoD) Sergei Shoigu, of shelling Wagner troops in Ukraine and killing dozens of them on purpose.
This alleged attack comes after Prighozin's latest war of words with Shoigu and other Russian defense officials.
The Wagner Group chief put out a video on Friday saying that they misled Putin about Ukraine in order to start the war and are now profiting off of it.
After that, Wagner troops were hit by rockets or artillery and helicopter gunships according to Prighozin.
Now Prighozin says he is sending an army to Moscow to wipe out Shoigu and other MoD officials, and any Russian troops who resist him along the way will be destroyed.
This means a coup is beginning in Russia at this moment.
Indeed, Prigozhin and the Wagner Group rolled into Russia from Ukraine in massive convoys afterward and took over Rostov on Don.
Prighozin's declaration of war on the Russian Ministry of Defense went on:
"Declaring war on the Russian Ministry of Defence:
"PMC Wagner Commanders' Council made a decision: the evil brought by the military leadership of the country must be stopped.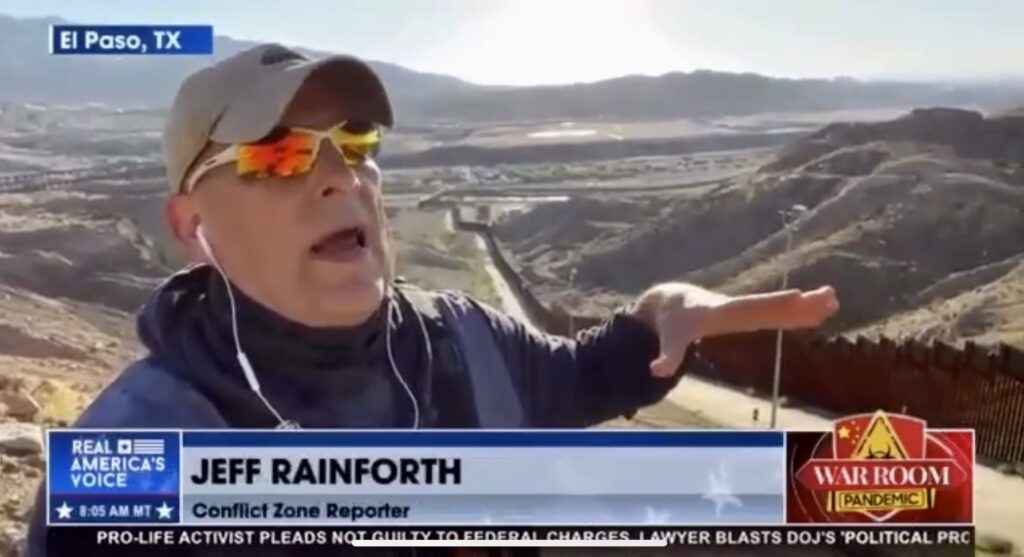 They neglect the lives of soldiers. They forgot the word "justice", and we will bring it back.
Those, who destroyed today our guys, who destroyed tens, tens of thousands of lives of Russian soldiers will be punished.
I'm asking: no one resist. Everyone who will try to resist, we will consider them a danger and destroy them immediately, including any checkpoints on our way. And any aviation that we see above our heads.
I'm asking everyone to remain calm, do not succumb to provocations, and remain in their houses. Ideally, those along our way, do not go outside.
After we finished what we started, we will return to the frontline to protect our motherland.
Presidential authority, Government, Ministry of Internal Affairs, Rosgvardia, and other departments will continue operating as before.
We will deal with those who destroy Russian soldiers. And we will return to the frontline.
Justice in the Army will be restored. And after this, justice for the whole of Russia."
Follow me on Facebook HERE
Subscribe to my YouTube HERE
Follow me on Rumble HERE
Follow me on Gettr HERE
On Truth Social HERE
On Instagram HERE
My non-political, professional photography page on Facebook is here, and on Instagram here
Check out my new ad-free, reader-supported Substack for my live border & other reporting.