Earlier this week a captured MS-13 gang member admitted that he used the migrant caravan as cover to re-enter the United States. Last weekend two American teens were tortured and killed execution-style in Tijuana – one of the teens had planned on joining the Marines. And now, a convicted murder who joined the migrant caravan has been arrested for illegally entering the United States.
The Daily Caller reported:
"U.S. authorities arrested a Honduran national who illegally entered the United States after joining the migrant caravan and who is a convicted murderer, DHS announced Friday.
"Border Patrol agents arrested a convicted murderer from Honduras Saturday night after he illegally entered the United States with other members of the migrant caravan," DHS said, adding that the man was arrested along with three others while trying to illegally enter the United States.
DHS continued:
Agents discovered documents indicating one of the men, 46 year-old Miguel Angel Ramirez, was recently released from prison in Honduras. Ramirez later admitted he was arrested and convicted for murder in Honduras and was released just four months ago … The San Diego Sector Border Patrol's Foreign Operations Branch corroborated the man's admission with the Honduran Consulate in Los Angeles and discovered that Ramirez served 16 years in a Honduran prison for his crime.
DHS also noted that "the other two men arrested, ages 22 and 38 were Honduran nationals. One of those men was previously deported."
Thousands of central Americans are currently making their way to the United States within the caravan with some already camping out in Tijuana waiting to cross the border.
The migrants intend to claim asylum by claiming "credible fear" in the United States to exploit a loophole which allows them to remain in the country essentially unmolested for months and sometimes years.
The utterance of "credible fear" and other "magic words" by migrants triggers protocols of U.S. asylum law that require adjudication before a court. The years-long process of adjudication poses a further problem for authorities when it comes to detention of these migrants, particularly those who arrive as part of a family unit."
Trump warned us there were hardened criminals in the caravan. With every passing day, he's being proven right.
Triple-Amputee Vet Who Zuckerberg Stole $300K From Is On His Way To Facebook For Sick Revenge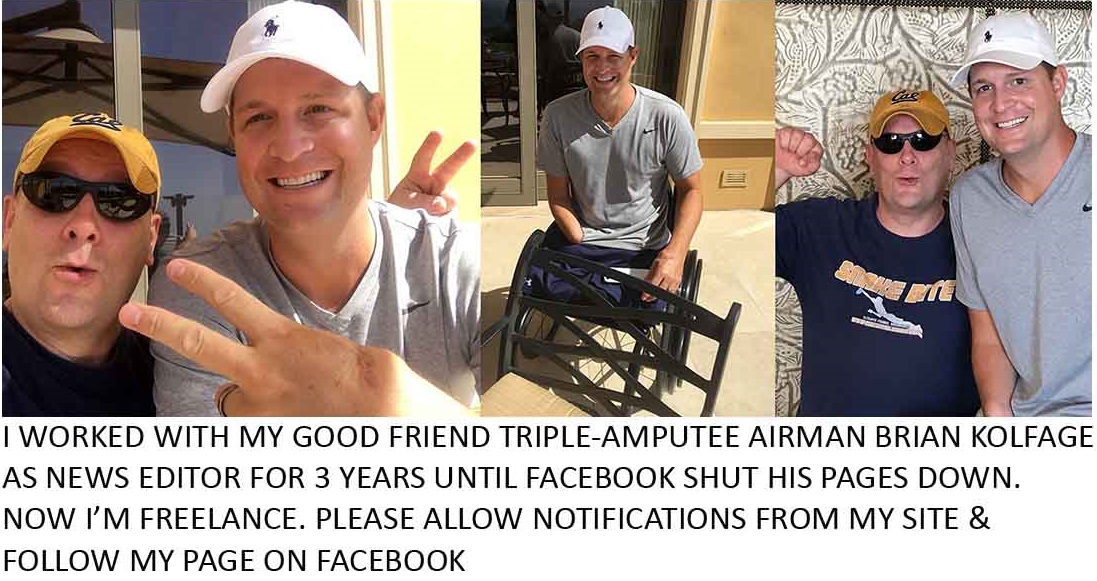 Follow Jeff on Facebook for the latest news! MAGA!