Since at least last month, President Trump has been warning that there were criminals mixed in with the migrant caravan.
Those in the caravan have been traveling from Central America with the express intent of entering the United States legally or illegally, with many saying they would apply for asylum.
A person seeking asylum who is already in the U.S., or is seeking asylum at a border, may be allowed to stay in the country if they are eligible. The asylum process takes about 6 months, so, whatever the outcome, a person basically gets a pass to stay while they wait. A person can apply for asylum even if they are in the U.S. illegally. Six months is a long time to get lost in the U.S. if asylum is denied, wouldn't ya say?
Back to the criminal stuff. Here are a few instances where Trump warned there were criminals in the caravan.
Sadly, it looks like Mexico's Police and Military are unable to stop the Caravan heading to the Southern Border of the United States. Criminals and unknown Middle Easterners are mixed in. I have alerted Border Patrol and Military that this is a National Emergy. Must change laws!

— Donald J. Trump (@realDonaldTrump) October 22, 2018
Mexico should move the flag waving Migrants, many of whom are stone cold criminals, back to their countries. Do it by plane, do it by bus, do it anyway you want, but they are NOT coming into the U.S.A. We will close the Border permanently if need be. Congress, fund the WALL!

— Donald J. Trump (@realDonaldTrump) November 26, 2018
Some on the left, like MSNBC's Chuck Todd, said there was no proof that there were criminals in the group.
Of course, yesterday, hundreds of migrants from the caravan attempted to breach the U.S. border. Many of those threw rocks & projectiles at U.S. authorities, and they clashed with Mexican police.
Video of the migrant caravan storming our border & hurling rocks/projectiles at American border patrol & military.
To every person who enabled this crisis & classified the migrant caravan as non-violent: Shame on you.
You lied.
Now American lives are in danger. pic.twitter.com/pVxA1cGD9T

— Benny (@bennyjohnson) November 25, 2018
https://twitter.com/WendyFry_/status/1066773189370552320
You know what doing all those things makes them? Yep. Criminals.
The attempted border breach was apparently planned in advance as about a week ago ABC News reported that:
"The port of entry in San Ysidro, California, was briefly closed early Monday after immigration authorities said they had received reports that members of a migrant "caravan" were gathering in Tijuana and planning to "rush" the border. But it turned out to be a false alarm — the CBP said no migrants ever came."
The attempted breach took place 6 days later. Customs and Border Protection apparently got word of it early. If true, that means those in the caravan were planning to commit a crime (crossing the border illegally).
If two or more people conspire to commit a crime, that's illegal, too. Criminal!
ABC reported this about the criminal activity:
"Some demonstrators on the Mexico side of the border "split off to head towards multiple locations along the border," and some attempted to enter the U.S. in areas "directly east and west" of the border crossing, the release stated. Some also attempted to enter the U.S. through northbound and southbound vehicle lanes at the port of entry, but they were "stopped and turned back to Mexico," according to CBP.
The attempts to "illegally enter the U.S." continued and CBP agents responded to them, the agency said.
United States Homeland Security Secretary Kirstjen Nielsen said in a statement that the border was closed "to ensure public safety in response to large numbers of migrants seeking to enter the U.S. illegally."
Some migrants threw "projectiles" at CBP agents, Nielsen said. Some CBP agents were hit by rocks, the agency said.
"After being prevented from entering the Port of Entry, some of these migrants attempted to breach legacy fence infrastructure along the border and sought to harm CBP personnel by throwing projectiles at them," Nielsen said. "As I have continually stated, DHS will not tolerate this type of lawlessness and will not hesitate to shut down ports of entry for security and public safety reasons. We will also seek to prosecute to the fullest extent of the law anyone who destroys federal property, endangers our frontline operators, or violates our nation's sovereignty.""
The migrants literally proved Trump's assertion, after the fact.
And now that they broke law by attempting to cross the border & attacking U.S. authorities, they're receiving their punishment.
They're being deported.
ABC News reported of Mexico:
"The country's National Institute of Migration will "immediately deport" the people who "participated in these violent events," according to the Interior Ministry."
NBC News reported today:
"Mexico's Ministry of the Interior said Monday that 98 migrants were apprehended and turned over to the authorities in order to be deported to their countries of origin because of the "violent behavior of a group of migrants who tried to attack and injure" officials who were guarding the border."
What's even funnier? The Trump administration said that there were about 500 criminals in the caravan.
The New York Times reported:
"In a conference call with reporters on Monday, Homeland Security officials said they had identified 500 criminals traveling within the caravan, highlighting the need for military protection in case border agents were attacked."
Fox News also reported it:
"More than 500 criminals are traveling with the migrant caravan that's massed on the other side of a San Diego border crossing, homeland security officials said Monday afternoon."
Guess how many migrants were caught trying to cross the border yesterday? Yep. About 500.
Via ABC News:
"Mexico's Interior Ministry said federal and state authorities in Baja California were able to contain a group of about 500 migrants trying to cross the border "in a violent way.""
Coincidence? Probably, but still. Trump admin says 500 criminals, Mexico catches 500 criminals.
So there you have it, Trump said there were criminals in the caravan, they proved him right, and now they're going bye-bye.
That's hilarious.
Share this if you want our border protected & criminals prosecuted!
BREAKING: Mass Invasion Force Swarms Border – US Air & Marine Units Repelling Assault
Ocasio-Cortez Comments On Fox News' Coverage Of Her, Insults Everyone Who Doesn't Speak Spanish
Chuck Schumer's Skeletons Just Came Out & They Explain A LOT
Trump Fan Worth $300 Million Going To Hollywood To Shake Things Up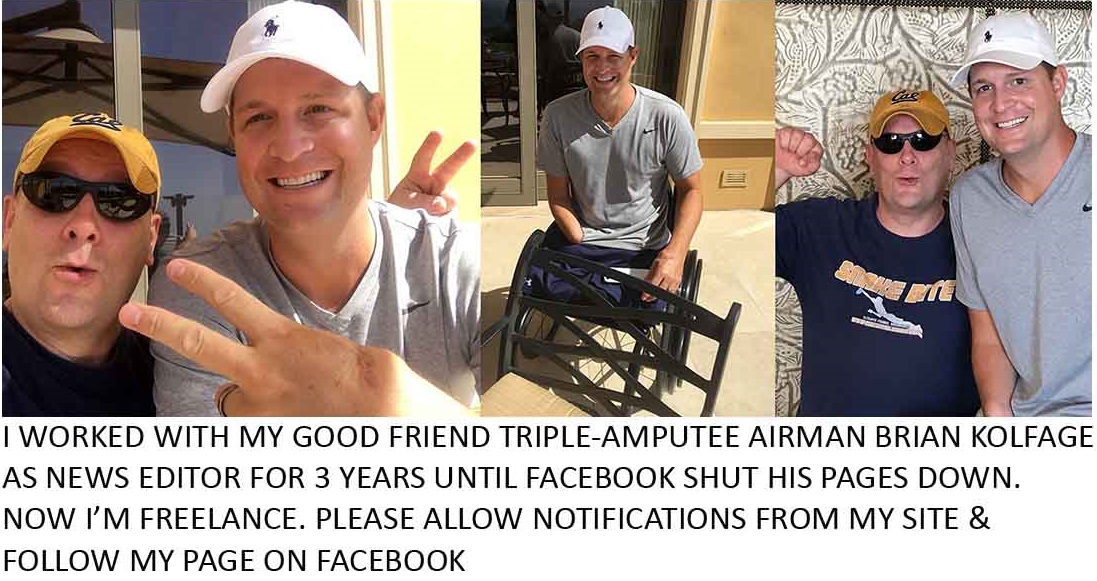 Follow Jeff on Facebook for the latest news! MAGA!