Ocasio Cortez shared a video on Instagram with a leftist woman in it saying that inflation is propaganda. Everyone knows that this is utter bs. Prices have risen so much since Biden came into office it's not even funny. Some stuff I buy at the grocery story has doubled in price since 2020. And Biden could put America first, but Obama is running the show behind the scenes to finish "fundamentally" transforming (destroy) America.
Fox News reported.
A mother of four fired back at Rep. Alexandria Ocasio-Cortez, D-N.Y., after the lawmaker shared a video that said inflation was "propaganda."
"I'm just wondering how she thinks it's propaganda," Amber Bergeron said Friday on "Fox & Friends First."
"Has she checked her electric bill? Has she looked at the cost of groceries compared to last year? If you get on the Walmart app, she can take a look and see the difference. I'm wondering what her budget is that that's not something that she's concerned about. It's obviously not a worry in her household. It's not something she's having to worry about. But I'm wondering how people can be so oblivious."
Ocasio-Cortez reposted a video to her Instagram Story on Thursday from the Aotearoa Liberation League, a left-wing group based in New Zealand that lists among its values acknowledgment of "the historic and ongoing harms of colonialism" and a mission "to liberate humans from the industry-driven food myths that compel us to harm our bodies, our whenua, and millions of nonhuman animals."
The video argued inflation was largely a "propaganda" term by "corporations" looking to avoid fault for high prices.
RELATED: Four Years Ago We Built A Private Border Wall – We MAY Be Coming Back
"The propaganda around inflation and cost of living is so powerful that we forget the very basic fact that corporations set the prices for their products. If a corporation raises its prices and then makes record profits, that's not some invisible monster. It's just a bunch of greedy shareholders," the video said.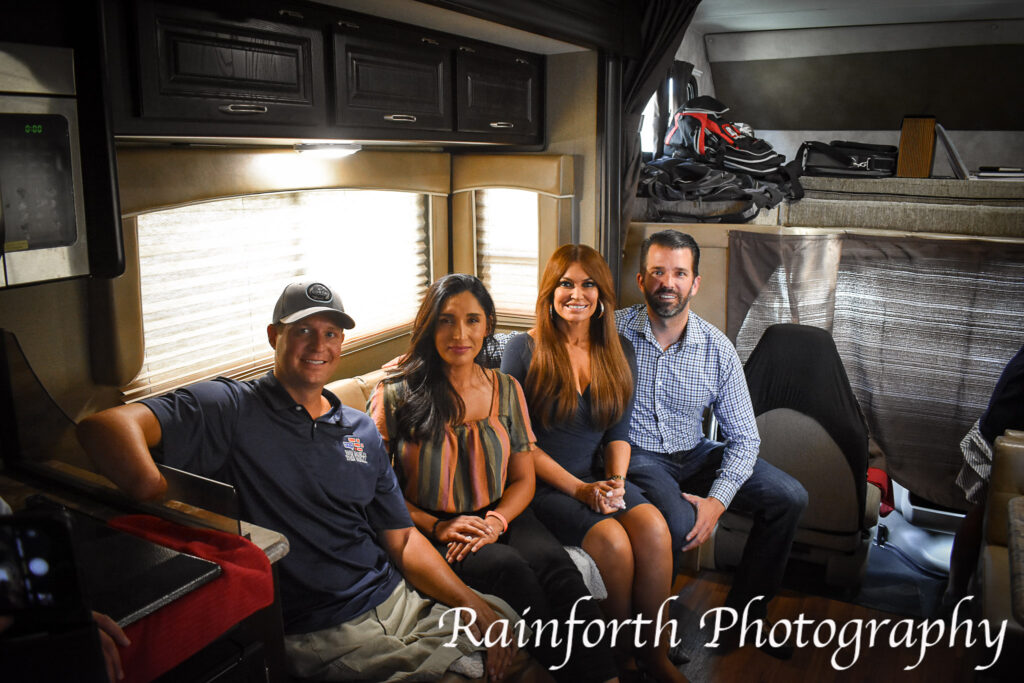 Bergeron also detailed her reality living under so-called "Bidenomics."
"[It's] not too good, or at least it's not for us over here," she said. "Everything's going up. Our electric bill projected for next month is around $500. Medical costs have gone up. Insurance premiums going up. And usually if you come into an issue and you don't have the money in your reserves, you would go and you would get a loan. For instance, if you need to repair your AC, if you need to do any vehicle repairs. But we're actually in a situation where our truck just broke."
"Well, if you think about it, interest rates are so high right now, it's making the monthly notes impossible. And I know this is something that's typical for a lot of Americans right now, having to worry about these things," she said.
RELATED: Lt. Col Says China's Xi Has Leveraged Media & Political Figures To Help Biden Win 2024 – WATCH
The July personal consumption expenditures (PCE) index showed inflation ticked higher last month. According to the most recent data in the PCE, consumer prices rose 0.2% from the previous month, according to the Labor Department. On an annual basis, prices climbed 3.3% — up from 3% the previous month, underscoring the challenge of taming high inflation.
Amid the high inflation, around 61% of Americans are living paycheck to paycheck, according to LendingClub.
"There's nothing left over at the end of it," Bergeron said. "We're being able to make everything work. We are blessed. My husband works very hard. If it means that he's going to put in some extra hours, he's putting in extra hours. He's going to do what he has to do for his family, which is what a lot of Americans are doing. But as a father of four, he can only do so much. And he's spread thin. It's hard."
WATCH:
In my opinion, the inflation and rise in the cost-of-living is on purpose by leftists controlling Joe Biden. They hate America, and the offspring of those who made it into the most powerful and free nation in history.
Follow me on Facebook HERE
Subscribe to my YouTube HERE
Follow me on Rumble HERE
Follow me on Gettr HERE
On Truth Social HERE
On Instagram HERE
My non-political, professional photography page on Facebook is here, and on Instagram here
Check out my new ad-free, reader-supported Substack for my live border & other reporting.