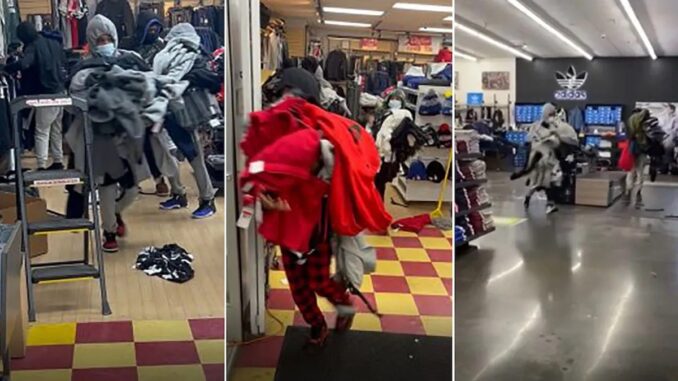 I escaped a gang, a hardcore drug addiction, and homelessness when I was young. I know how to deal with criminal scum.
Recently I posted flyers where I live in downtown Sacramento and vehicle break-ins, criminal activity, and homeless loitering went down noticeably. My neighbors were insanely shocked and happy. Even those on the left. 🙂
See the slideshow below.
You have to get tough with criminal scum if you want to solve this problem. Some on the left want to coddle criminals. They are your enemies, and the enemies of your family. They are the same as terrorists and should be treated as such, in my opinion.
A few years ago I covered the rioting and looting here. WATCH:
Things were never the same after that. Police stopped showing up for minor crimes and thefts and assaults skyrocketed in the city. People are going to get fed up and take matters into their own hands. That will solve a lot of problems, but respecting police and allowing them to do their jobs is what we really need.
Steve Bannon sent me into the Portland riots to film undercover. These are the people who started all of this and they were funded by wealthy Democrats.
WATCH:
If people protest and want to defund the police, get in the street and protest them. You have to fight back against scum who literally help criminals.
BREAKING: WATCH: War Correspondent in Panama Tracking Massive Migrant Caravan Heading To U.S. – 1 Million In 2024
Fox News reported:
Corporate America is finally waking up to the fact that woke policies on crime are costing them billions.
Organized shoplifting efforts and flash mobs of robberies across the country caused businesses $100 billion in losses in 2021 and have only gotten worse since then, according to the National Retail Federation.
As former Home Depot CEO Bob Nardelli recently put it, President Joe Biden's America has become a "lawless society."
And a lawless society is bad for business. Big companies, from Whole Foods, Walmart and Walgreens to Nordstrom, Dick's Sporting Goods, Lululemon and more have all suffered.
Mom-and-pop businesses have suffered, too.
While all businesses factor in some amount of loss from theft, euphemistically called "shrink" in the industry, this recent phenomenon reaches a whole new level. As a result, companies have closed stores, revised earnings estimates, and taken hits to their top and bottom lines, resulting in loss of shareholder value and harm to the communities they serve.
But why is this happening now? The answer is simple: George Soros-backed rogue prosecutors. In big cities across the country, these so-called public servants refuse to prosecute petty thieves and even go so far as to call their illegal behavior "quality of life" crimes which, according to them, don't harm anyone.
That's a lie.
Not only do these crimes hurt businesses, large and small, they also harm the people who work in those businesses and the city residents who shop at those businesses. When businesses shutter because of the unacceptable risks and loss caused by repeated thefts, the local residents who used to shop in those stores can no longer do so, and have to travel longer distances (and pay higher prices) as a result.
Worse still, the people who used to work in those stores have to find new jobs or go on unemployment.
Plus, employees and customers face danger from these offenders, too. Blake Mohs, a 26-year-old security official and Home Depot employee in Pleasanton, California, was shot and killed in April by a would-be thief. Gary Rasor, an 83-year-old worker at a Home Depot in Hillsborough, North Carolina, died after being pushed to the ground by a shoplifter.
In August 2022, Yowhannes "John" Tewelde, 60, a longtime cashier at a San Francisco convenience store, "died after an alleged baseball bat attack at the hands of a shoplifter who made off with a bottle of water and two beers," according to SFist. The list could go on.
Until recently, CEOs have been reluctant to even admit that rampant theft in their stores has been a problem because they don't want to appear political and place the blame where it belongs—with rogue prosecutors and others who call for defunding the police.
But when their store employees are assaulted repeatedly by mobs that empty the shelves, eventually they have to speak out.
In earnings call after earnings call this year, CEOs and other executives have started to tell the real impact of these pro-criminal policies and how they are impacting their gross revenues and net income.
Home Depot's second quarter gross margin was 33%, "a decrease of 8 basis points from the second quarter last year, primarily driven by pressure from shrink," said CFO Richard McPhail.
Target CEO Brian Cornell said they are up against "an unacceptable amount of retail theft and organized retail crime," noting that shrink in the second quarter was "well above the sustainable level, where we expect to operate over time." How bad is it? This year, Target is expected to lose $500 million more to theft than last year's astonishing loss total of $800 million.
Earlier this month, a Walgreens spokesman told Newsweek that "retail crime is one of the top challenges facing our industry today."
There is a commonsense and simple solution to this recent phenomenon. Prosecute every person who steals, even if it's a misdemeanor.
Why? Because not doing so contributes to a lawless society, and criminals must be held accountable.
It's time for local district attorneys in Los Angeles, Chicago, San Francisco, New York City and elsewhere to do their jobs. Businesses large and small, their employees, customers, shareholders and investors deserve no less.
Follow me on Facebook HERE
Subscribe to my YouTube HERE
Follow me on Rumble HERE
Follow me on Gettr HERE
On Truth Social HERE
On Instagram HERE
My non-political, professional photography page on Facebook is here, and on Instagram here
Check out my new ad-free, reader-supported Substack for my live border & other reporting.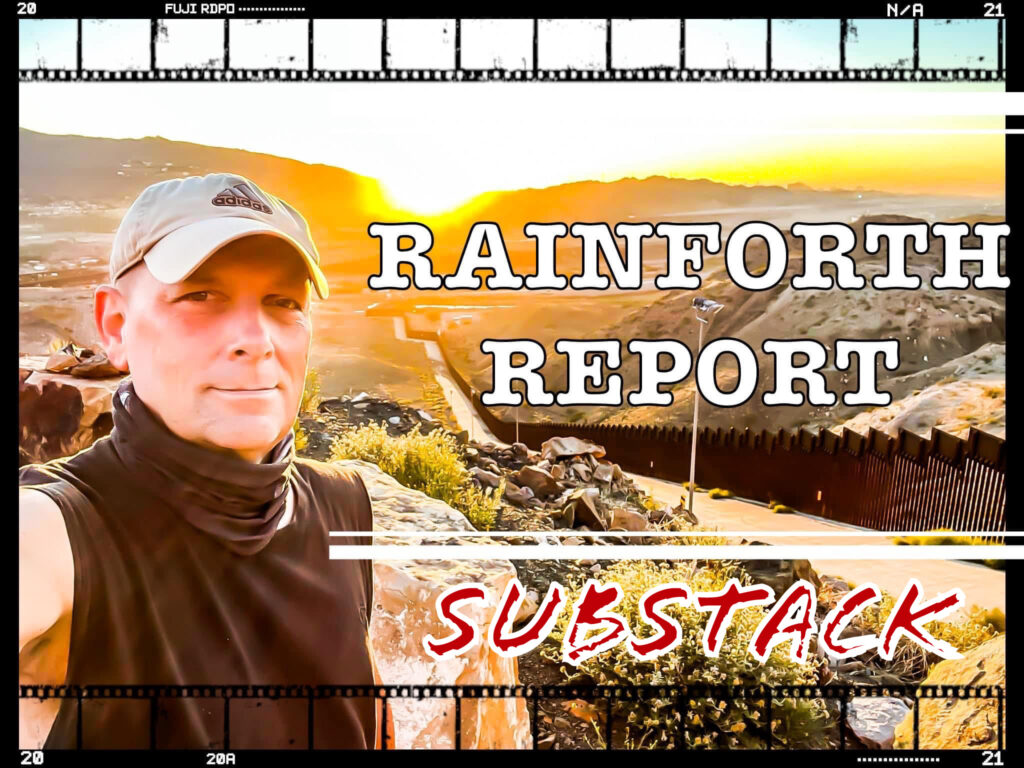 Originally published at FoxNews.com
The post Organized Shoplifting Is $100B Problem. It Hurts Businesses Big and Small, Costing Jobs and Even Lives appeared first on The Daily Signal.